Parliament Watch: The Health and Social Care sector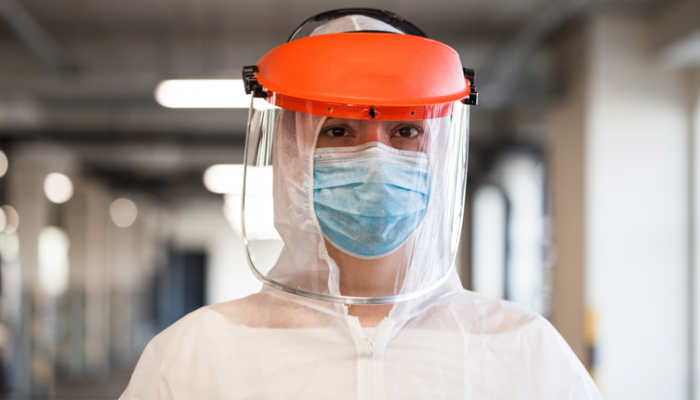 In this series, we're exploring how different sectors may be impacted by autumn policy announcements and how you can prepare for a period without physical party conferences.
Over the past few months, the health and social care sector has been dominated by its response to coronavirus. This blog will look at the biggest impacts COVID-19 has had on the health and social care sector and highlight where we could see temporary or permanent changes to its systems.
Healthcare
In the early phase of the pandemic non-Covid NHS services were rolled back amid fears that the NHS would become overwhelmed with the approaching coronavirus peak. Over the past few months there has been a reduction in diagnostics, referrals, and treatment for illnesses, as well as a drop in the number of people attending appointments with their GPs and hospitals, amid fears of catching COVID-19. Consequently there is a now massive backlog in care need, and fears that NHS waiting lists could reach 10 million by the end of the year. The impact of this has been felt across the health sector. Cancer Research has said that a third of cancer patients have had their treatment disrupted by coronavirus and estimate 38,000 fewer treatments than usual have taken place, since lockdown began. Similarly, the British Heart Foundation has highlighted that in cardiovascular health, an estimated 5,000 heart attack sufferers in England may have missed out on life saving hospital treatment due to the COVID-19 pandemic. Moreover, coronavirus has exacerbated mental health problems for many, leaving charities worried that services need additional Government support. This comes as Mind reports that during lockdown one in four people who tried to access NHS mental health services were unable to get any help.
There has been a phased return to services, with Health Secretary Matt Hancock calling in late April for people to use non-Covid health services, and more recently in July, NHS England announced its third phase to the pandemic response, where it said: 'Having pulled out all the stops to treat Covid patients over the last few months, our health services now need to redouble their focus on the needs of all other patients too, while recognising the new challenges of overcoming our current Covid-related capacity constraints.' The plan calls for a return to near normal level of service in August and preparations to be made for increased winter pressures.
This comes with £3bn worth of Government funding for the NHS to prepare for winter, including upgrades to A&E services. However, with greater social distancing, PPE and hygiene measures required in hospitals treating coronavirus cases, the Nuffield Trust have warned that the capacity and speed at which health services can operate in the coming months will not reach typical levels. In addition, for the longer term, there are calls for a rethink of how NHS systems and bodies interact with each other, in light of greater partnership working during the peak of the coronavirus pandemic.
Social care
Coronavirus has been felt most harshly by the social care sector. From March to July, there were 30,500 more deaths among care home residents, than would usually be expected for the same time period. With a COVID-19 social care plan not announced until the mid-April, issues including PPE shortages in care settings, deaths amongst care staff and the discharge of 25,000 patients from hospital into care homes without a COVID-19 test, dominated headlines in the pandemic's early stages. Elderly people with dementia have been acutely impacted with the Office for National Statistics estimating in July that half of all deaths in care homes from COVID-19 were people with dementia. Meanwhile, in the Care Quality Commission reported that between April and May there was a 134% increase in the number of deaths of people with a learning disability and/or autism, who receive services from adult social care, independent hospitals and in the community.
Calls for social care reform have grown. The Health Foundation has argued that successive Governments have failure to improve the social care system and left it 'underfunded, understaffed, and at risk of collapse' at the start of the pandemic and it calls for urgent reform to address the 'longstanding policy failures exposed by COVID-19'. Matt Hancock promised social care reform in his recent 'Future of Healthcare' speech to the Royal College of Physicians. He said: 'Now it's time to set clear ambitions about the future of social care in this country and fix an issue that has been ducked for far too long'. He indicated plans for a fairer system with more money going into social care, greater integration with health systems, the building of effective structures on accountability and recognition for carers.
Digital
With social distancing, the coronavirus pandemic has generated a massive shift in the number of people accessing the healthcare system digitally. In the 4 weeks leading up to 12 April, 71% of routine GP consultations were delivered remotely, compared to 25% being held remotely the same period last year. Matt Hancock has suggested that this should continue with telecommunications being used firstly, and face-to-face appointments only used when clinically necessary or for when people can't use digital technology. He believes the use of digital could free up time for clinicals and enable the NHS to run a smoother service. Alternatively, the Royal College of General Practitioners has argued that a 50/ 50 split between in person and digital is a more 'realistic and sensible' target. It warns that a digital first approach to general practice could exacerbate health inequalities as those with complex needs, or people who are less 'tech savvy' risk being isolated from healthcare services.
The Health Foundation has raised similar concerns, highlighting that digital appointments are more likely to happen in regions of high deprivation, as GPs at high risk of COVID-19, and required to work from home, are more likely to live in poorer areas. Meanwhile, the Royal College of Emergency Medicine has released a statement on access to emergency care, where it recognised the role telecommunications could play in maintaining social distancing in urgent care units. It recommends that 999, general practice and NHS 111 are used to direct people to the correct services, instead of allowing people to turn up at A&E units themselves.
Health inequalities
The coronavirus pandemic has exposed and exacerbated health inequalities across multiple intersectionalities. Research from the Office for National Statistics has showed that people of a black ethnicity are over 4 times more likely to die from a COVID-19-related death than people of a white ethnicity. Whilst those highly deprived and densely populated urban areas, or those who work in lower paid occupations such as in construction or social care, were the hardest hit by the virus. Public Health England published a rapid review in May, which confirmed concerns over widening health inequalities. Equalities Minister Kemi Badenoch is now leading the work on its findings. Work includes reviewing the effectiveness of Government actions to lessen the disproportionate impact of coronavirus and the commissioning of further research where there are gaps in evidence.
Winter coronavirus outbreak
Despite coronavirus infections levels diminishing since the peak, the health sector is still on alert for future waves, with fears being compounded by a potentially harsh winter flu outbreak spreading alongside coronavirus. Last month, the Academy of Medical Sciences warned in a report commissioned by the Government's SAGE committee, that a potential second wave of coronavirus infections this winter could be 'more serious than the first'.
It highlights that with the NHS typically under more pressure in winter, numerous measures are essential to prevent a second spike, including minimizing the spread of coronavirus, creating 'Covid-free zones' in hospitals and increasing the capacity of Test and Trace. In preparation for winter, the Government has rolled out a 90 minute return Covid test which will enable clinicians to rapidly advise patients on their coronavirus status and differentiate between the more common winter flu. They have also expanded the winter flu immunization programme, so millions more vulnerable people will be able to access the flu vaccine, in the hope to relieve some winter pressures on the health service. Finally, the Test and Trace programme, which has come under recent criticism with decreasing levels of contacts being followed up by contact tracers, is considered to be a key part of the Government's coronavirus response in coming months.
https://www.vuelio.com/uk/wp-content/uploads/2020/08/Covid-health.png
430
760
Imogen Brown
https://www.vuelio.com/uk/wp-content/uploads/2023/09/vuelio-logo-200px.png
Imogen Brown
2020-08-19 15:39:12
2021-12-21 12:47:48
Parliament Watch: The Health and Social Care sector