Pet blog spotlight: The Dogvine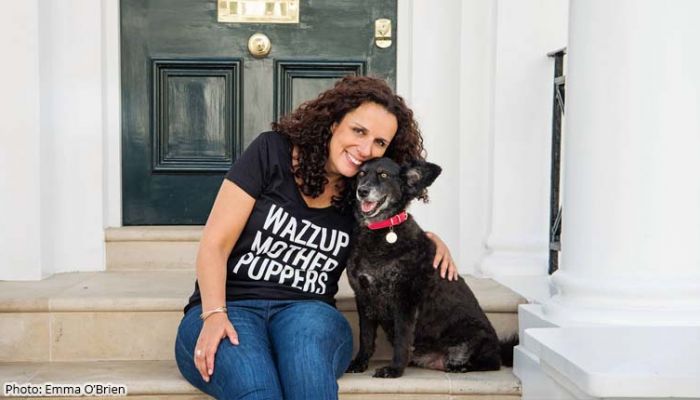 The Dogvine is written by Teresa Keohane as the 'London Lifestyle Blog for the Urban Dog'. Highlighting the best dog-friendly cafes and restaurants, as well as reviewing the latest products and accessories, The Dogvine features Teresa's 2.5 Brazilian dogs: Belinha, Moleque and Nina (who comes to stay) and was recently featured in the Top 10 UK Pet Blogs. 
We caught up with Teresa to find out more about the joy of dogs, the benefits of a pet plan at the vets and how PRs works with brands.
How has your blog changed from when you first started?
Everything has changed from the content to the look and feel! I've become much clearer about my blog's purpose although I would still say this is naturally evolving. I've also recently started guest features from other London dogs, which has opened up a whole new part of my blog and has been an amazing experience getting to know other Londoners and their pups.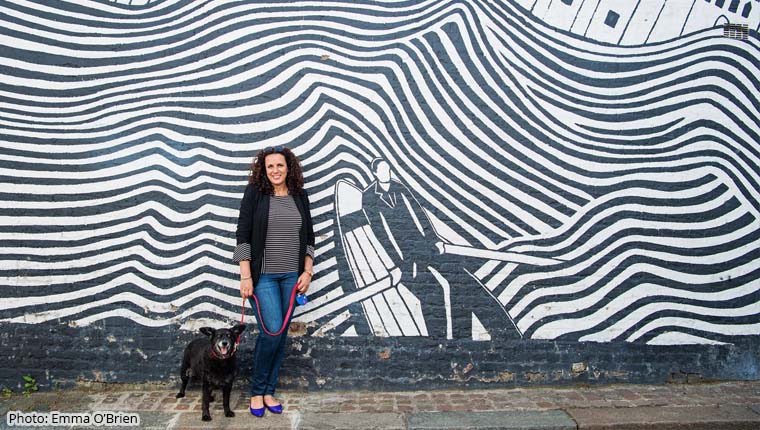 What's the best thing about being a pet blogger?
Dogs, dogs and more dogs. My day job is not related to dogs at all so for me it's a passion project and the chance to be creative about something I truly love.
How conscious are you of the animal's personality as opposed to your own when writing?
Very conscious. Both for my own dogs and of other dogs that I feature. Dogs have such funny and individual personalities that make them so special, so I try my best to capture that on the blog.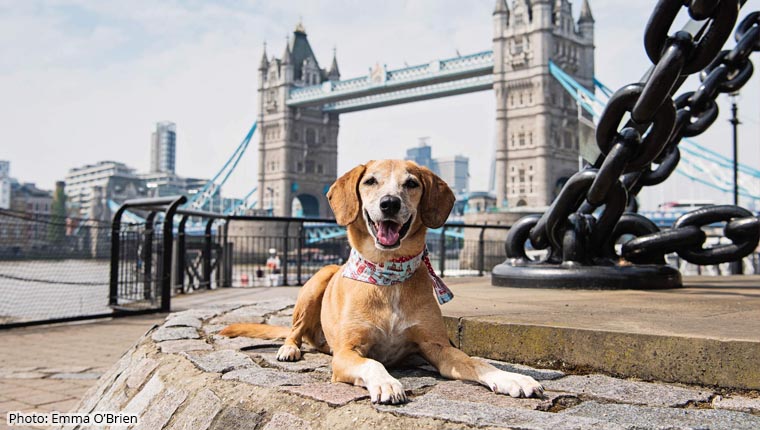 What's better (and WHY) cats or dogs?
That's a bit unfair as I write about dogs! I love cats too, but dogs are my passion. Dogs truly are your best friend and there's a human-hound bond that is undeniable. Cats are more independent creatures doing their own thing.
Did you have a pet growing up?
Yes, both cats and dogs and even some goldfish!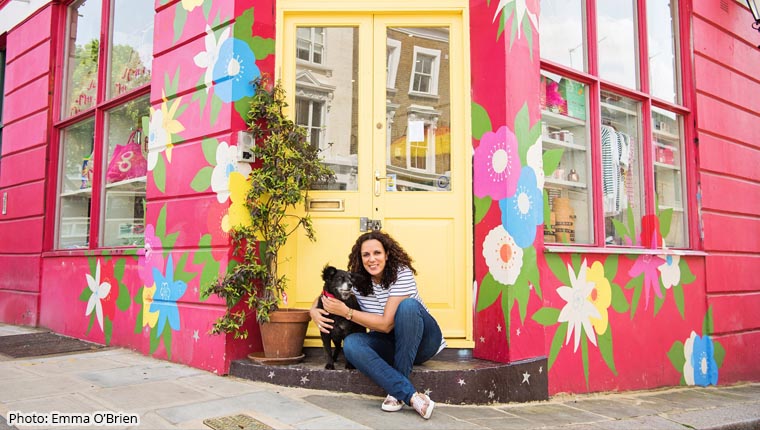 What's the best top tip you have for pet owners?
Last year I signed both of my dogs up to a pet plan at my vet where you can pay one monthly fee which includes unlimited consultations as well as yearly vaccinations and flea and worm treatment. Especially when you have a senior pet, for me this makes a lot of sense both financially and emotionally. It wasn't something I had previously been aware existed so worth asking your vet if they have one.
How do you work with PRs and brands?
It's important to have a collaborative approach with PRs/brands to come up with a unique way of presenting the product or service that is genuine and fits with my blog. If a blogger just puts content out for the sake of it (or because it's sponsored), people will see through that very quickly.
Get in touch and let's see what amazing content we can create!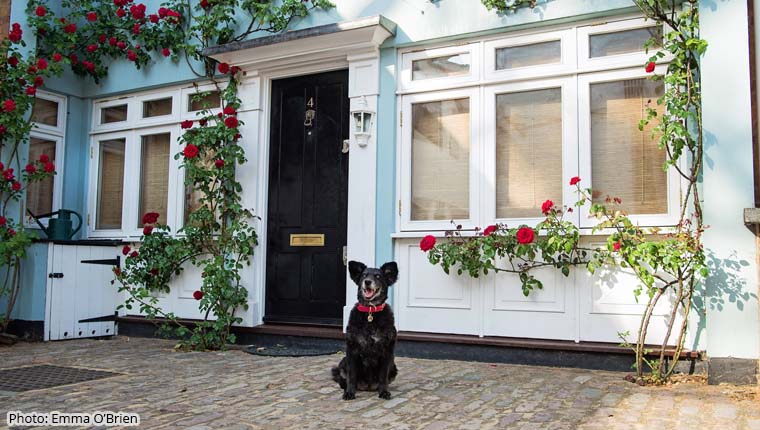 What are the best collaborations you've worked on?
I've been lucky enough to work with some great brands such as Airbnb which is probably my favourite collaboration since starting the blog. This year, one of my most enjoyable collaborations has to be our dog-friendly Go Boat London experience taking several London dogs on a boat down Regents Canal! I also enjoyed working on the recent Fizzy Living collaboration as both the brand and PR company were great to deal with and it felt very collaborative.
Do bloggers need their own industry association?
I think that would be a positive thing for sure as bloggers put in a lot of work to create amazing content and are often not recognised for it as they should be. Especially in a niche like pet blogging which is still developing compared to something like beauty and fashion.
What other blogs do you read?
Lots! Here's a few… for dog design to aspire to it would be US blog Dog Milk (of course), for UK dog-friendly travel Steph and the Spaniels and for stories that warm your heart, Paw Post.
https://www.vuelio.com/uk/wp-content/uploads/2018/11/The-Dogvine-4.jpg
430
760
Holly Hodges
https://www.vuelio.com/uk/wp-content/uploads/2015/10/vuelio-logo-transparent.png
Holly Hodges
2018-11-22 16:12:29
2018-11-22 16:26:04
Pet blog spotlight: The Dogvine