Political Headlines – immigration, manifesto promises and the no-deal unicorn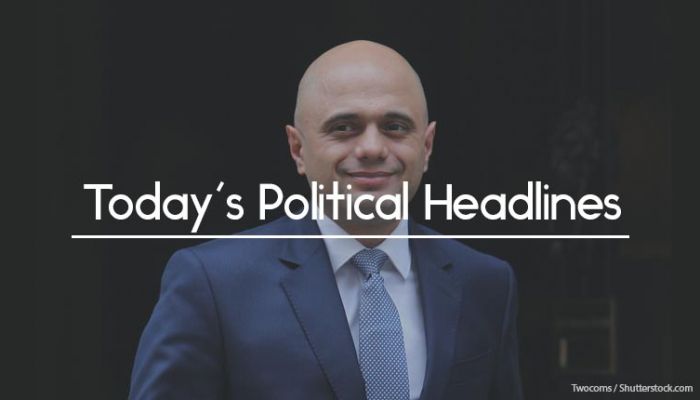 Today's political headlines include the publication of the Immigration White Paper, dropping manifesto promises to free up resources for no-deal Brexit and Gauke comparing a managed no-deal Brexit to a unicorn that needs to be slaughtered. 
Immigration White Paper to be published
As the BBC reports, the Government is today publishing its Immigration White Paper, setting out a skills-based immigration system to be phased in from 2021. Sajid Javid, the Home Secretary, says that the policy will deliver 'control over our borders' but, following concern from cabinet members over its impact, there will be further consultation on plans to extend the £30,000 minimum salary threshold to all skilled migrants.
Manifesto pledges dropped to free up resources for no-deal Brexit
The Times says that Cabinet Office Minister David Lidington is identifying manifesto promises that can be dropped in order to free up resources for a no-deal Brexit, with social care reforms likely to be targeted. Businesses are being instructed to begin their own contingency plans, with households to be given their own instructions in the weeks to come. A further £2bn for no-deal preparations has been awarded by the Chancellor Philip Hammond.
Gauke compares 'managed' no-deal Brexit to a unicorn
The Daily Telegraph has details of yesterday's Cabinet meeting, at which Justice Secretary David Gauke told his fellow ministers that the idea of a 'managed' no-deal Brexit was a 'unicorn that needs to be slaughtered' and was 'not a viable option'. However, the paper claims that Gauke was in a minority of Cabinet members, and a consensus was reached that no-deal Brexit plans will now be implemented 'in full'.
Business groups warn of no-deal impact
The Guardian reports that five leading business organisations have joined forces to warn of the dangers of a no-deal Brexit. They warned that 'the responsibility to find a way forward now rests directly with 650 MPs and that 'everyone must remember that businesses and communities need time to adapt to future changes'.
3,500 troops put on standby for no-deal Brexit
The Financial Times reports that the Defence Secretary Gavin Williamson is putting 3,500 military personnel on standby in case of a no-deal Brexit. They will include engineers, mechanics and drivers, and will be available 'to support any government department on any contingencies they need'.
Labour MPs call for special party conference on Brexit
The Guardian says that anti-Brexit Labour MPs and campaigners are calling on Jeremy Corbyn to call a special party conference on Brexit, which would consult members on the party's strategy and adopt a policy supporting a second referendum. Labour MP Dr Paul Williams warned that 'time is running out'.
Brexiteers to give May a 'period of tranquillity'
In an exclusive, The Sun claims that Brexiteer Conservative MPs are to give Theresa May a 'period of tranquility' and offer her public support because they believe that the UK is now bound for what they call a 'clean Brexit'. Iain Duncan Smith told the paper that he believed that the Prime Minister was 'moving in the right direction'.
UK to become seventh biggest economy after Brexit
The Daily Mail carries details of new analysis by PwC which warns that the UK may go from being the world's fifth-largest economy to the world's seventh-largest next year after Brexit, even assuming that a no-deal scenario is avoided. The change will be driven by slower growth in the UK than in France and India.
Need to know when the Immigration White Paper is published? Clients of Vuelio Political Services will be briefed, don't miss out.
https://www.vuelio.com/uk/wp-content/uploads/2018/12/Sajid-Javid-4.jpg
430
760
Thomas Stevenson
https://www.vuelio.com/uk/wp-content/uploads/2019/09/vuelio-logo.png
Thomas Stevenson
2018-12-19 10:27:57
2018-12-19 10:27:57
Political Headlines - immigration, manifesto promises and the no-deal unicorn