Political Headlines – Treasury forecasts, May's deal, immigration plans and Government to defy Parliament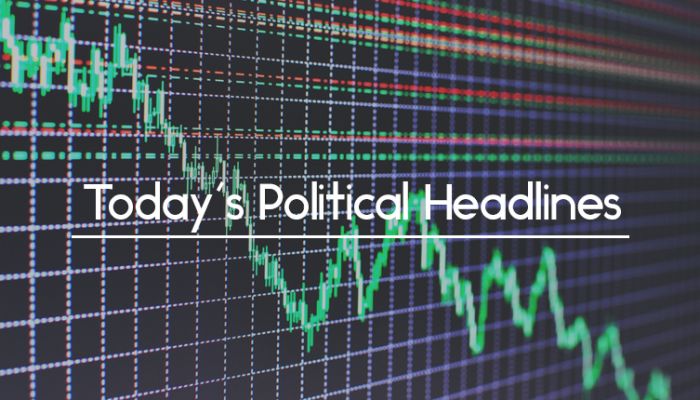 Today's political headlines include bleak Treasury forecasts, May's deal considered the best deal, immigration plans delayed by Cabinet split and the Government to defy Parliament by not publishing Brexit legal advice. 
Treasury forecasts to show economic impact of Brexit scenarios
The Daily Telegraph reports that Treasury forecasts will show that the UK's GDP would be 7.6% lower in a no-deal Brexit compared to staying in the EU (the equivalent of £150bn), and that under May's deal it will be 1-2% lower. According to the paper, the analysis has 'provoked fury in the Cabinet', with both Andrea Leadsom and Chris Grayling criticising it.
Poll finds voters think May's deal is best on offer
A poll conducted by Survation for the Daily Mail reveals that 52% of voters agree that Theresa May's Brexit deal is the best on offer, compared to just 19% who disagree. The poll also found that voters favoured the plan to a Labour government by 46% to 31%, and that 41% of voters thought that MPs should vote for the agreement, while 38% believed they should vote it down.
Immigration plans delayed by Cabinet split
In an exclusive, The Sun suggests that the Government's post-Brexit immigration policy may be delayed because Cabinet members do not agree with Theresa May's desire to reduce low-skilled immigration. Ministers including Philip Hammond and Greg Clark are reportedly concerned about the impact this would have on the economy.
Government to 'defy Parliament' by not publishing Brexit legal advice
The Daily Telegraph says the Government is to 'defy Parliament' by refusing to publish its full legal advice on Brexit, instead providing a 'position statement', despite a vote by MPs. The decision drew criticism from Brexiteers, with Peter Bone claiming that the Government had something to hide, and from Labour, whose Shadow Brexit Secretary Sir Keir Starmer vowed to 'use all the mechanisms available to force this information to be published'.
Ambassador claims UK and US are 'perfect partners'
Writing in The Times, Woody Johnson (US Ambassador to the UK) offers a conciliatory message after President Trump criticised May's deal. Johnson claims Trump 'hopes there will be room for an ambitious trade deal with the United States', describing the two countries as 'perfect partners'. In what the paper calls a 'highly unusual' move, Number 10 has briefed that Theresa May will not seek to meet Trump at the weekend's G20 summit.
May visits Scotland to sell her deal
The BBC says that Theresa May is visiting Scotland today as part of her efforts to gain support for her Brexit deal. She will meet factory workers in Glasgow, and claim that the plan would 'protect jobs', provide 'even greater opportunity to Scottish exporters' and pledge to continue to be 'robust in defending the interests of Scottish fisherman'.
Labour considers giving customers a vote on executive pay
The Guardian reveals that a report commissioned by the Labour Party suggests that the pay packages of executives at the country's top 7,000 companies should be voted on by all of their stakeholders, including employees and consumers. The report also makes a number of other recommendations, including banning share options and golden handshakes.
Zuckerberg criticised for not attending evidence session
The Sun reports that Mark Zuckerberg has been criticised for not attending an evidence session on fake news run by politicians from nine countries yesterday. Lord Allan, who represented Facebook, admitted the firm had 'damaged public trust', while Damian Collins, who chairs the Commons Digital, Culture, Media and Sport Committee, revealed that internal emails showed Facebook was warned about Russian interference four years ago.
Struggling to forecast the future of politics? You need Vuelio Political Services.
https://www.vuelio.com/uk/wp-content/uploads/2018/11/Treasury-forecast.jpg
430
760
Thomas Stevenson
https://www.vuelio.com/uk/wp-content/uploads/2015/10/vuelio-logo-transparent.png
Thomas Stevenson
2018-11-28 10:37:29
2018-11-28 10:37:29
Political Headlines - Treasury forecasts, May's deal, immigration plans and Government to defy Parliament