PR and Comms practitioners react to Donald Trump's inauguration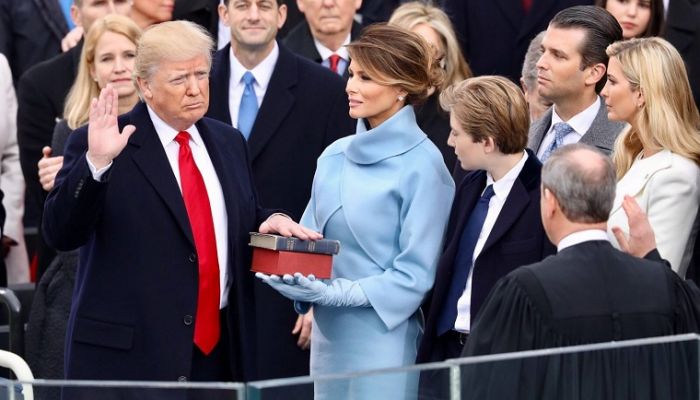 Last Friday Donald Trump was sworn in as the 45th President of the United States. Although he promised to bring people together, his presidency has already created divisions and sparked protests across the world. We spoke with top comms and PR professionals to find out what they thought about Donald Trump's inauguration and what kind of presidency we can expect from Trump. 
Shelley Facius, Corporate Comms and PR Consultant, Founder of Juice PR, & expatriate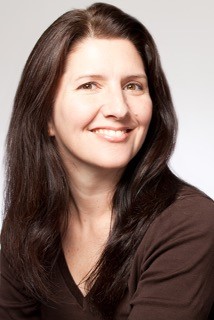 "It was a pretty standard ceremony. However, when he began his address the 'standard' ended. It was a rousing address about 'handing power back to the people', stating he would govern by two simple rules: 'buy American and hire American'. At times he appeared as a crusader and mentioned how 'we [America] will be protected by God'. It had strong nationalist tones and he tried to draw a line separating him from his predecessors: 'the time for empty talk is over, now arrives the hour of action'. Also, there was no mention of the 60 plus members of the House and Senate who chose not to attend.
"If he doesn't act quickly on his promises, I expect his supporters will lose faith rapidly. My hope is that he curbs his impetuous behaviour and listens to some of the wiser voices in his Cabinet and security services. He took an oath to 'Preserve, protect and defend the Constitution of the United States' and many feel that he has already sought to compromise that oath. It will be fascinating to see if he holds fast to his protectionist views as those have and will bring him into early conflict.
"Trump has told the public that he plans to wipe out most all of Obama's legacy – Obamacare, adherence to the Paris Agreement on climate change, commitment to NATO and global free trade alliances. So I have little hope that much of Obama and his cabinet's work will survive. To me, this signals a naive approach which doesn't recognise the good work that has been done by previous administrations and the will of the American people. I expect for Trump to attempt to govern in a much more dictatorial style, so I hope the House and Senate keep him in line."
Dr. Stuart Thomson, Head of Public Affairs, Government and Infrastructure, Bircham Dyson Bell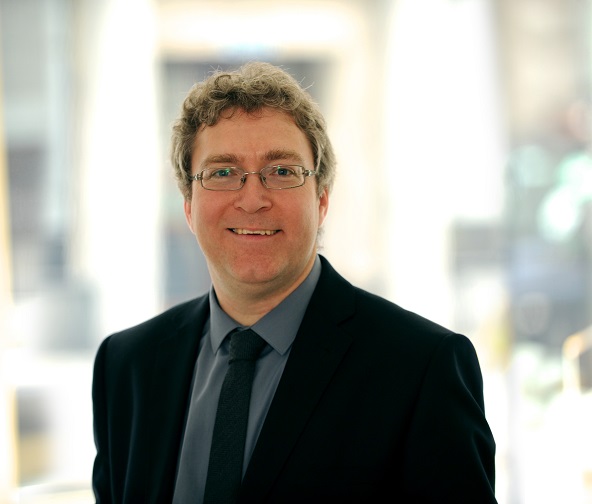 "Trump's inauguration represented the culmination of his eventful campaign in terms of style and content. From the downbeat picture he painted of an America let down by its elites through to the soaring heights of what he will achieve representing the people, this was Trump at his most populist and bombastic. Trump gave his own speech, in his own words, in his own way. What may sit longer in the memory of some will be the row over the numbers who attended the ceremony. That has brought into sharp focus the difficult relationship with the media that Trump and his team will have during his time in office.
"The Trump presidency will explain everything it does in terms of putting America first. He will spend money on infrastructure and the armed forces. He will rip up trade deals. He will continue to question climate change. He will challenge existing international relationships and international bodies. This is not business as usual.
"The implications though are far from clear. Trade wars, isolationism, and open conflict are all possible outcomes. But if Trump is to be true to 'Buy American and hire American' at the expense of all else then we will enter an era of global economic turmoil.
"Obama's legacy will be held onto with reverence by all those who will never accept President Trump or anything he stands for. It will take on a mythical stature which, arguably Obamacare aside, it does little to deserve. Obama has also created a legacy for the Democrats as a party. It has to rebuild itself and discover a sense of purpose, outside of criticising Trump. If the party is to challenge Trump in 2020 and build support in critical states, then it needs to offer more than anti-Trump rhetoric. Just waiting for Trump to undermine himself and then lose didn't work in 2016 and it won't work in 2020."
James Dowling, Head of Public Policy, Lansons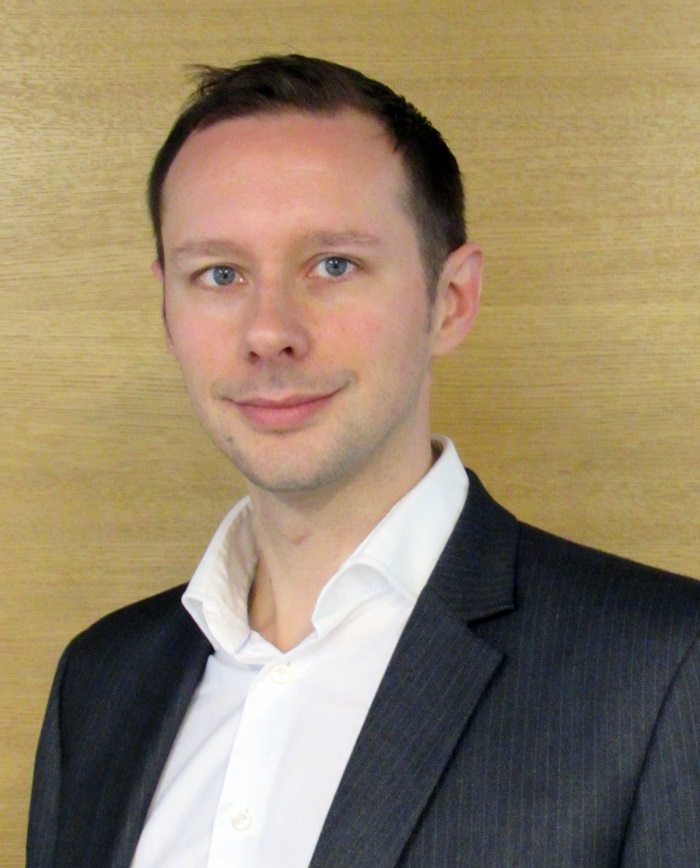 "From a communications point of view, it felt like a pretty bad start. His speech was remarkably partisan, dark, and poorly-written and delivered – and he then managed to get into a fairly petulant spat with the media over the numbers attending his inauguration. His attempt to make peace with the CIA also landed pretty poorly.
"This feels like a pretty bad start – but it's early days, and I don't go along with the views of some who are predicting the end of American democracy, the Western alliance, etc. The US constitution has many checks and balances, and the Congress Republicans, with whom Trump will need to deal, are moderate and experienced hands. His cabinet picks also look relatively reasonable, with James Mattis, Steven Mnuchin and Rex Tillerson all seeming credible and mainstream. So, although I think there is certainly room for improvement, I remain optimistic about the ultimate prospects for the presidency.
"In terms of the kind of presidency we can expect from Trump, the tone and approach feels very different. The question is whether the actions are a similar rupture from the past.
"Much play has been made of seemingly thoughtless comments from Trump questioning climate change, NATO, the EU, and NAFTA, among other things. But we are in the early days where rhetoric can 'trump' reality – and Trump is still in a honeymoon that allows him some licence to say things that would be unacceptable in a more established incumbent. However, at some point, he will have to deal with external actors (for example, Congress, NATO or the EU), at which point, his freedom to adopt unconventional positions is likely to be hugely constrained if he wants to succeed. His willingness to adapt his tone to circumstance, and take advice from those around him, is likely to determine whether his presidency meets the expectations of his critics, or exceeds them.
"Seen from outside the US, I think Obama's legacy was, at best, a mixed bag, which Trump has real potential to overhaul if he plays his hand sensibly. Although Obama enjoyed far better personal relations with overseas leaders than did George W Bush, Syria was a real foreign policy failure which underscored an apparently lack of commitment and seriousness in his administration towards foreign affairs. One of the areas where Trump will come under scrutiny is his intention to reset relations with Russia. The Senate is filled with Republican hawks on Russia who will be watching Trump closely – and in his own Cabinet, both Tillerson and Mattis regard Russia as an adversary. There will therefore be considerable pressures on him not to offer Russia too easy a ride. If he can square those with his want to build a more constructive relationship with Putin, then we might all yet be better off.
"Similarly, on NATO, his approach has the potential ultimately to be beneficial. Too many members of NATO have for too long taken US power for granted, and used it as an excuse not to abide by their treaty obligations. Trump's very unpredictability on this could work in his favour where Obama's complaints of 'free riders' did not. Although no one thought that Obama or Clinton would walk away from their obligations, the sense that Trump just might is likely to make many members take the 2% target much, much more seriously."
Jo-ann Robertson, Deputy CEO, Ketchum London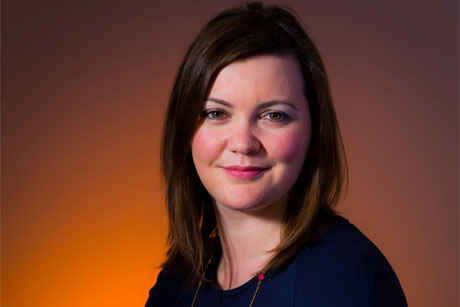 "Like many people, I was dismayed to see Trump inaugurated into one of the most powerful positions in the world based on a campaign largely driven by hate and division. A man who throughout the campaign was shown to have questionable views on women, people with disabilities, Muslims, and many more. It's incredible we live in a time where this type of rhetoric resonates with voters. But these people are often ones who have felt ignored by the establishment, forgotten and derided, and the anti-establishment they saw in Trump was something they could believe in.
"So it was no surprise that Trump's inauguration speech centred on empowering people and putting America first. However much like Trump's campaign, there was little substance to back up what he was saying. And not only that, it lacked the authenticity that Obama had brought to the White House and instead felt awkward and staged. You only have to watch the first dance with Melania to see what I mean!
"What was most interesting though, was what happened following the inauguration. The fallout between Trump and the media. Not only did Donald Trump attack the media for creating a rift between himself and the intelligence agencies, he also claimed that they were dishonest in their reporting on the numbers in attendance at his inauguration – with a press conference held by Sean Spicer, Donald Trump's press secretary, claiming that it was the largest ever audience for an inauguration despite clear evidence to the contrary.
"This move to brandish the media as dishonest and reporting 'fake news' is an extremely risky one, not only for Trump himself who will quickly find himself with little friends in the media when he needs them to report the things he wants to promote, but larger than that, it is creating a huge mistrust between the media, government, and the public. It is a dangerous challenge to democracy when governments interfere with the press in this way and it makes me worried for what the next four years will hold.
"Donald Trump contradicts himself continuously so it is difficult to know what his policy agenda will look like other than it will be right-wing and populist in tone. It will be four years of attempting to divide the American people (and potentially the world) rather than uniting. There will be a significant loss of trust not just for the government but also for institutions, which will disrupt society as we currently know it.
"Much like Trump's presidency, there will be extremes of opinions for those who believe that Obama did a great job and those who don't. But Obama's legacy will stand the test of time and he will be recognised for the value he brought not only to America but also to the world. Trump may dismantle Obamacare, but he can't dismantle the joy, hope, and vision Obama delivered as the first African-American President and as someone who brought compassion to world politics."
https://www.vuelio.com/uk/wp-content/uploads/2017/01/Donald_Trump_inaguration_PRComms.jpg
506
760
Jake O'Neill
https://www.vuelio.com/uk/wp-content/uploads/2019/09/vuelio-logo.png
Jake O'Neill
2017-01-24 09:58:58
2019-09-10 15:39:35
PR and Comms practitioners react to Donald Trump's inauguration