PR and social media – a match made in marketing heaven
This is a guest post from Fox Agency's head of PR David Clare.
It would be fair to say that we probably share too much on social media. Aside from the photos of perfectly poached eggs and smashed avocadoes #brunching all over our feeds, our social media profiles are also where we share what interests and excites us, what enrages and outrages us, our politics, our values and yes, possibly the odd cat video. And do you know what we call that in the PR world? Ready-made consumer research.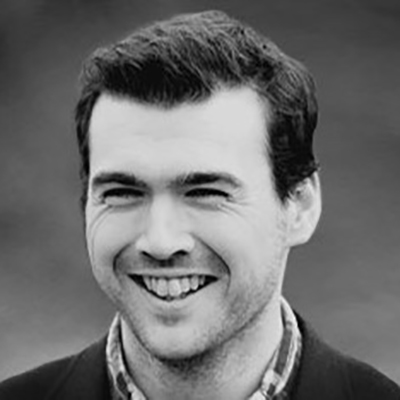 Listen up
Look at your own social media, how much are you telling the world about yourself? Using social media to gain an audience insight and discover what your following is saying about news and current hot topics ensures that your brand can add something relevant to the conversation. And do so with language and tone of voice that's going to resonate with your audience and different segments within that audience.
Social media, opposed to more traditional means of gathering data such as surveys or focus groups, offers real-time audience perception and insights, saving brands time and money when it comes to getting the inside scoop on their audience.
Think also about the different conversations which take place on Reddit as opposed to Twitter, and how your audience needs to be observed across a number of platforms in order to build the big picture of who your audience is, what they care about and how your brand is going to engage them.
Whereas measuring sentiment on news stories is likely to produce a majority of positive or neutral results, social media allows us to gain a much more well-rounded and personalised understanding of the reaction to a brand's news or opinion. The journalist reaction to an announcement will differ dramatically to the reaction of a devoted fan-base.
In the same way that we can track an audience's interests and insights, the same can be said for journalists. Knowing a journalist's social media movements, enables PRs to make a well-aimed pitch with a much higher success rate, knowing the journo in question is already engaged with the topic of the pitch. Listen and learn, people.
Speak up
Gone are the days when brands could sit quietly in a corner, watching a debate unfold and keeping schtum. Today, it is more or less expected of a brand to join the conversation on matters such as the Black Lives Matter movement, climate change, or at the opposite end of the spectrum, Cuthbert the Caterpillar and Weetabix with beans.
Traditionally, PR has been the medium through which a brand expresses its values and opinions and manages its reputation. However social media offers an even more immediate outlet, unfiltered by journalists, for a brand to have its say.
Additionally, the pace at which the conversation changes on social media is rapid, therefore making it vital for brands to keep abreast of discussions to ensure their responses are reactive and relevant.
More so than just keeping up with the conversation, social media enables brands to keep ahead of the curve. Being aware of the little ripples on social media can lead to making a big splash with your thought leadership and opinion work in PR. Noting emerging trends and scoping out the next hot topic via social media can inform your PR decisions and make sure your audience 'heard it here first'.
Look up
And social media isn't just an outlet for opinion. Oftentimes, your audience will turn to social media for news and current events, before consulting more traditional outlets. We've all happened upon a piece of breaking news during a morning Twitter scroll and only later sort out the details via our newspaper of choice.
Monitoring social sharing is great way to get an insight into not only how many people are reading an article, but also how engaged people are on a topic over time. If shares on articles about certain topics are decreasing, Coronavirus for example, then adding to the pandemic chat probably isn't going to be worthwhile at that moment.
With this in mind, brands need their news to not only be newsworthy but also social media-worthy. The story needs to be something that can be shared and spread across social media in a snowball of increasing reach and engagement. Whether it's a headline, a key stat, or an incredible piece of imagery, news for your brand needs to be scroll-stopping.
Hook up
At last, we are emerging from the dark times of regarding PR and social media as add ons and afterthoughts. 'Oh, can you put something out on socials?' or 'And then we'll do some PR'. No.
It's now abundantly clear that PR and social media are vital elements of the marketing mix and that when combined with an aligned strategy, one feeds and informs the other, increasing audience understanding, boosting awareness, and speaking with a brand voice which has its finger on the social pulse. Ultimately, they're a match made in heaven and if they're not hooking up, you're missing out.
Find out about Vuelio's media monitoring services and Pulsar's social listening solutions for keeping ahead of the conversation and ensuring you and your brand are a part of it.
https://www.vuelio.com/uk/wp-content/uploads/2021/09/PR-and-social-media-a-match-made-in-marketing-heaven.jpg
430
760
Phoebe-Jane Boyd
https://www.vuelio.com/uk/wp-content/uploads/2023/09/vuelio-logo-200px.png
Phoebe-Jane Boyd
2021-09-06 09:17:50
2021-09-06 10:16:27
PR and social media - a match made in marketing heaven