PR Blogger Spotlight: Amanda Coleman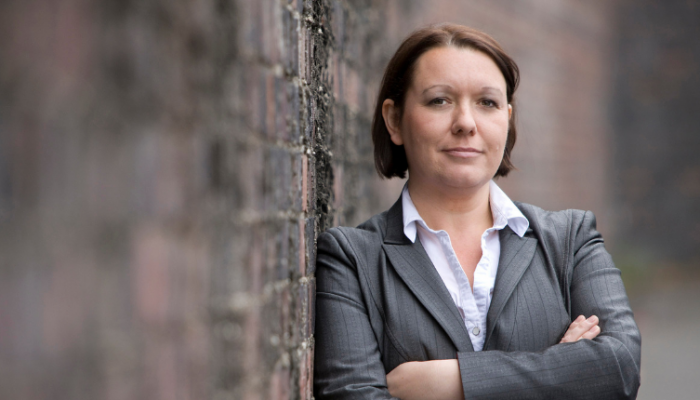 Amanda Coleman is head of corporate communication at Greater Manchester Police and uses her blog to share opinions and expertise on issues across the industry. Amanda's blog is featured in the Top 10 UK PR Blogs, and we caught up with her to talk about how Brexit and other issues are affecting comms, and why it's important to love what you do!
What's in store for the blog in 2019?
I never really make firm plans for the blog I just see what happens and then work from that point. It was set up so I could share some thoughts, views and ideas as long as I can still do that then I will be happy.  
How has PR changed since you first got into the industry?
It has changed almost beyond recognition. There was no social media when I moved into PR and we had one computer that could access the internet for the whole office. At the heart of it though the skills are still similar, it is about people and understanding them as it was when I started. 
How much is Brexit affecting comms in the UK?
I think the uncertainty is what is affecting people the most.  
What's the biggest issue facing the industry (outside of Brexit)?
The issues remain broadly as they have in recent years. The lack of diversity is a critical issue as is the gender pay gap that still exists. The challenge is also to demonstrate real business benefits and to have the right data and analytics to support what we do.  
Are traditional media outlets losing their importance to the industry?
From my perspective no. Their role is changing but the move for media to rush to break the news digitally means they are moving to be more relevant to modern audiences. The way our society is organised means they are still influential among stakeholders. 
What's the best campaign of 2019 so far?
I think it has to be the Greggs vegan sausage roll mainly for the interaction that the brand had with Piers Morgan. As a vegan, though, I  am yet to taste one. 
What advice would you give students looking to join the PR industry?
Find the right brand or organisation for your values and interests. You spend a lot of time at work and if you can't love what you do then you can't give your best.          
What are your best pitch tips for PRs?
Understand the business and know the data. 
Do you receive pitches from other PRs looking to work with you in your capacity as a blogger?
Very rarely but that is probably because I work in the public sector and people realise I need to be careful about any conflicts of interest.  
What other blogs do you read?
I love finding new blogs or first blogs from people. I am always drawn to communication and PR blogs. I love all those who are on the Top 10 including Sarah Hall, Ella Minty and Stephen Waddington. 
https://www.vuelio.com/uk/wp-content/uploads/2019/02/Amanda-Coleman.png
430
760
Holly Hodges
https://www.vuelio.com/uk/wp-content/uploads/2019/09/vuelio-logo.png
Holly Hodges
2019-03-01 11:57:17
2019-03-01 11:57:17
PR Blogger Spotlight: Amanda Coleman