PR Blogger Spotlight: Jessica Pardoe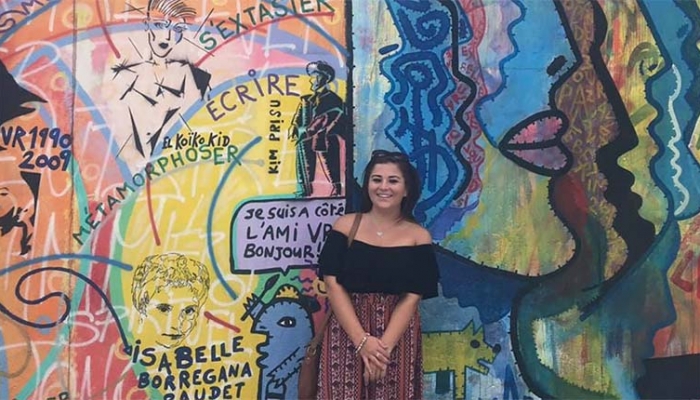 Want a fresh take on the high-profile PR campaigns hitting the headlines? Jessica Pardoe, PR and digital media executive for The Source PR, may still be at a relatively early stage of her career, but knows good (and less-good) work when she sees it: 'I could write about campaigns all day, every day – I find so much joy in dissecting PR stunts and praising their successes.'
Blogging about big news in public relations has grown from a project started during university into a genuine passion for Jessica as she makes her way in the industry. Read on for more on what makes jessicapardoe.com one of our top ten PR blogs in the UK.
How did you originally get started with writing about PR, marketing and comms?
We were advised in my second year of university to start a blog for an online PR module. Me and a couple of my course mates accepted the challenge. It later transpired that we didn't actually need to create a blog – in fact, it was never brought up again. I'd spent a fair bit of time on it though and didn't want to see it go to waste so I carried on writing blogs for a little while.
I started out with two-three views on each post, but I powered through as I was finding that I was really enjoying writing about PR – particularly exciting campaigns I've seen recently – and then things kind of just escalated from there. I've been blogging for over three years now, and though my blog has seen a fair few different names in its lifetime, it's now firmly jessicapardoe.com.
What's your favourite thing to post about and why?
Oh easy – campaigns. I could write about them all day, every day if my life permitted. I find so much joy in dissecting PR stunts and praising their successes. One day I'd really love to be involved in, or even heading up, a team that pulls off big marketing campaigns for well-known brands. But for now, I'm still finding my footing in PR and am learning more about reputation management and targeted marketing – and I'm loving that at the moment!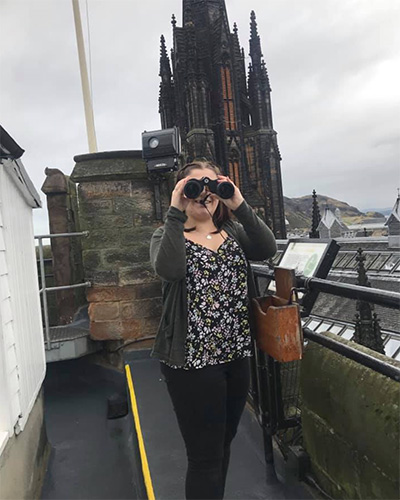 What are some of the recent campaigns you've written about that you really liked and why were they special?
It's not that recent, but without a doubt one of my favourite ever campaigns is the vegan sausage roll by Greggs. It's literally paved the way for a vegan fast food revolution and is undoubtably in my mind one of the best product launches of recent years. More recently, I'm loving KFC's collaborative Valentine's Day campaigns, and the 'free Costa Coffee' campaign that was released late last year.
With mental wellbeing being a big issue in the industry at the moment, what do you think agencies can do to support their employees?
Understanding work life balance is fundamentally important. I've been in jobs previously that didn't value that, and it very nearly caused me to burn out completely. Now, I'm with a PR agency, The Source PR, that really respects our mental health, praises us for our work and understands the concept of balance. That kind of attitude only helps me to be more creative and productive, I feel. PR is largely a stressful job, it does require employees to be switched on and it definitely isn't always easy; understanding that, but also understanding you have to take care of your mental health outside of your job is the key, I think. It's okay to switch off your phone, take off your thinking caps and take some time to yourself when you need to. Any good agency should encourage their employees to adopt this attitude.
How can the PR industry work on its diversity problem?
Something I've spoken a lot about is how PR has a PR problem. It's not widely taught in school curriculums, and honestly, we get a lot of bad rep as an industry. To some people, PR is perceived as a deceitful and sometimes seedy career. That isn't the case at all. Too many age-old stereotypes have seen some people presuming that PR is spinning the news and mastering coverups. That might have been true in the past, but it certainly isn't any more. These negative perceptions could potentially be deterring people and could be causing diversity issues within the realm of public relations. To work on this, I think we need to see PR integrated into school curriculums, more A-Level courses and more emphasis placed on opting to study PR and marketing at university, or undertaking a relevant apprenticeship. After all, we need to focus on encouraging young, talented and diverse minds into the sector.
How has the relationship between the media and public relations changed during your time in PR?
Well, I haven't actually been in PR that long. I started studying Business & Public Relations at LJMU in 2015, and have worked in PR since 2018, just coming up to two years now. I don't think the climate has changed dramatically since my career really started, but I do think now that we're thinking more about reputations and less about media relations. Meaning that there's less of an emphasis in getting brand coverage here there and everywhere, but more getting great exposure for your clients in areas that are really relevant to them. I've also noticed a massive shift in influencer marketing over the past couple of years, and I think that despite its flaws, influencer marketing is absolutely here to stay.
Do you think calling to pitch stories to journalists can ever be a good move?
Calling to pitch, no. Follow-up calls after an email pitch, it depends. So long as your story is relevant to the journalist you're contacting, I think it's fine – however I do have some conditions. When working with national press, I'll very seldom phone up journalists as not only are they super busy, but I find many prefer talking over email. With regional newspapers though, phone call follow-ups almost always result in positive outcomes for my clients. Just make sure you're pitching the right kind of story to the right journalist.
What are the pros of working with influencers versus 'traditional' media?
Influencer marketing is an incredible new branch to the PR and communications sector. Media coverage is fantastic, but you can't always see its value (let's not open that can of worms about measuring ROI in PR). With influencer marketing however, you're opened to this whole new world of social engagement. Some of our most successful campaigns in recent times have been with influencers, and from well-known people interacting with our clients; we've seen engagements, impressions and even follows fly through the roof. I think probably the biggest advantage of working with influencers is you can target those who fit your brand like a glove, and it's very easy to see if they have an engaged and tuned-in audience who will actually be interested in your brand if the said influencer is promoting it. Though media coverage is always fantastic, that's an insight you can't always get with traditional papers.
Do you work with other PRs on your blog?
I used to, I don't do it as much as I should now (oops!). I've had a few guest posts in the past, and in the early days of my blog I used to do a 'meet the PR blogger' series which was really popular. I'm always open to hearing ideas for topical guest posts about the PR, marketing or advertising space, so feel free to contact me if you'd like to chat.
What other blogs do you check out regularly?
Oh, I could be here absolutely all day, so let me tell you the top ten I read religiously: MK, Orlagh Claire, Wadds, Famous Campaigns, PR Academy, Power & Influence, Ulster PR Student, Arianne Online, Scott Guthrie, and Rise At Seven.
https://www.vuelio.com/uk/wp-content/uploads/2020/02/Jessica-Pardoe-Featured.jpg
430
760
Holly Hodges
https://www.vuelio.com/uk/wp-content/uploads/2019/09/vuelio-logo.png
Holly Hodges
2020-02-25 11:42:43
2020-02-25 11:42:43
PR Blogger Spotlight: Jessica Pardoe