PR Blogger Spotlight: Sarah Hall, Sarah Hall Consulting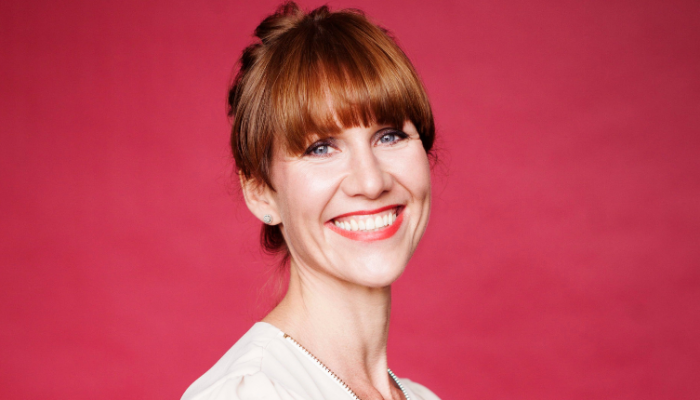 Sarah Hall covers a huge range of PR industry subjects on on her Sarah Hall Consulting blog. With a breadth of consultancy experience, and as a former President of the CIPR, Sarah brings unique knowledge and advice for anyone in PR. Sarah Hall Consulting is featured on the Top 10 UK PR Blogs and we spoke to Sarah about changes to the industry, her favourite recent campaign and the biggest issue in the industry at the moment.
What's in store for the blog in 2019?
There'll be more management and leadership content as I look at how organisations can articulate their purpose and improve their performance in order to drive profile and profits. Good reputation hinges on good business so I'll be talking much more about that. 
How has PR changed since you first got into the industry?
PR has radically changed since I started in PR nearly 20 years ago. Much of the entry role has been automated (we'll see more of this) and the lines between disciplines have blurred. Influencer relations was always a big part of our work but the paid element has grown exponentially and falls under our remit, whereas it might not have done so before.  
How much is Brexit affecting comms in the UK?
Whether we like it or not, Brexit offers a great opportunity for strategic PR professionals. Our role is to help organisations navigate change but to do this you need the appropriate training and qualifications. It's why I've been talking about public relations as a management function via my #FuturePRoof community and latterly via the CIPR to encourage practitioners to upskill accordingly.  
What's the biggest issue facing the industry (outside of Brexit)?
A huge issue is social mobility in public relations. We talk a lot about diversity and inclusivity but there has been very little change in recent years and the problem is getting increasingly acute. While there are some schemes helping those from more disadvantaged backgrounds to get into PR, there is not much help for those already in employment, which is why I'm setting up a charity called Socially Mobile later this year, which will provide educational grants to help people increase their earning potential. Watch this space! 
Are traditional media outlets losing their importance to the industry?
Traditional media outlets have an important role to play in society (not least in holding power to account) and therefore have an important role for anyone in PR. A healthy eco-system relies on public relations and media working hand-in-hand and I hope together we can find a way to drive a resurgence in regional media, which continues to struggle.  
What's the best campaign of 2019 so far?
Can I cheat and go back to 2018? I'm still obsessed with the Childish Gambino song, 'This is America' which drew global attention to racism and gun crime in the US. Brilliantly creative, it's a cultural phenomenon. We need more campaigns that cut through in this way. Right now it feels like everything is getting lost in Brexit.  
What advice would you give students looking to join the PR industry?
Start with the Global Alliance Capability Framework. Benchmark yourself against this as you move through your career. Make sure your lecturers and employers are aware of it if they're not already and remember CPD is a joint responsibility. It's up to you to focus on your own progression as much as your boss.   
What's your best pitch tips for PRs?
Always start with what's in it for them, whether you're speaking to a prospective employer, client or journalist.  
Do you receive pitches from other PRs looking to work with you in your capacity as a blogger?
Yes, mainly on the #FuturePRoof site. 
What other blogs do you read?
Wadds.co.uk (a relationship break up would ensue if I didn't); www.stuartbruce.biz; www.paulsutton.co; www.ellaminty.com and www.aura-pr.com. To be honest I pick up and read a wide variety of content as it's served to me on Twitter so this is only a small reflection.  
https://www.vuelio.com/uk/wp-content/uploads/2019/02/Sarah-Hall-Sarah-Hall-Consulting.png
430
760
Holly Hodges
https://www.vuelio.com/uk/wp-content/uploads/2019/09/vuelio-logo.png
Holly Hodges
2019-02-20 11:00:11
2019-02-20 14:58:11
PR Blogger Spotlight: Sarah Hall, Sarah Hall Consulting