PR Blogger Spotlight with Sarah Waddington, Astute.Work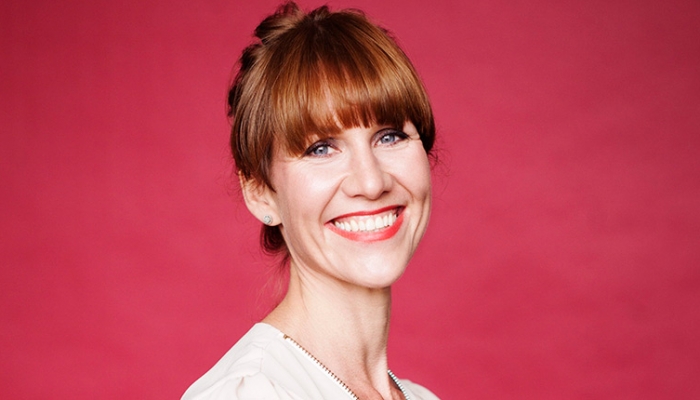 'I try really hard to practice what I preach' – FuturePRoof founder, podcaster and former CIPR president Sarah Waddington shares her knowledge of the PR industry with future clients as well as her peers at Astute.Work.
Read on for her thoughts on how the industry needs to do more when it comes to wellbeing, hiring practices and which other public relations-related blogs are worth checking out (you may recognise a few…)
How did you originally get started with writing about PR, marketing and comms?
It's about the say/do gap. You can't advise clients or up and coming talent that they need to be blogging about business and industry without doing the same. I try really hard to practice what I preach. I'm an infrequent blogger but am passionate about what I write.
What's your favourite thing to post about and why?
At Astute.Work we've developed a management consultancy which sits alongside our PR and marketing offer. Having just completed a course at Oxford Saïd on this subject, I guess I'm most enjoying writing about leadership.
What are some of the recent campaigns you've written about that you really liked and why were they special?
Astute.Work helps management teams to drive ethical and sustainable growth over the long-term and manage market volatility. As such the campaigns I'm drawn to are those where there is a visible attempt by the company to build social capital over the longer-term.
That said I'm going to mention a #FuturePRoof initiative on influencer relations. Two of your other Top 10 bloggers, Scott Guthrie and Stephen Waddington, wrote a brilliant guide to influencer marketing governance with Vuelio's support. It's very of the moment and everyone should keep a copy bookmarked.
With mental wellbeing being a big issue in the industry at the moment, what do you think agencies can do to support their employees?
*Soapbox klaxon* Here's one I wrote earlier with the now President of the CIPR, Jenni Field. Sort your governance out please, PR bosses! This is about good business, nothing else.
How can the PR industry work on its diversity problem?
Simply, by stopping recruiting in its own image and being more open minded than asking for a 2:1 or above from a Russell Group University. We love to make it harder than it is. Hugely talented people are out there if you can be bothered to look outside your own networks.
How has the relationship between the media and public relations changed during your time in PR?
Not sure it has, there remains the age old tension between what they want and we need.
The difference is public relations now employs the PESO model and we invest most heavily in owned media, making earned less relevant (although still important). There has most definitely been a shift in power. I wrote about it here.
Do you think calling to pitch stories to journalists can ever be a good move?
Journalists and PR professionals have a symbiotic relationship. We need each other. So yes, but only when you've done your research and you feel confident you're pitching something that fits the target title and is fresh.
What are the pros of working with influencers versus 'traditional' media?
Co-creation of content, by a long way. Plus, greater creativity of thought and new ways of working.
Do you work with other PRs on your blog? How would you prefer they approach you and with what kind of content?
I'm always happy to consider Q&As or first person articles from other business leaders pitched by a fellow PR. The best interviews are housed on Astute.Work's My Friends In The North podcast.
What other blogs do you check out regularly?
I'd better mention my husband's, but I regularly read Influence from the CIPR, as it curates lots of interesting blogger content – as does Vuelio, for that matter!
https://www.vuelio.com/uk/wp-content/uploads/2020/03/Sarah-Waddington.jpg
430
760
Holly Hodges
https://www.vuelio.com/uk/wp-content/uploads/2019/09/vuelio-logo.png
Holly Hodges
2020-03-09 15:21:30
2020-03-09 15:24:28
PR Blogger Spotlight with Sarah Waddington, Astute.Work