PR lessons from Center Parcs and Richard Littlejohn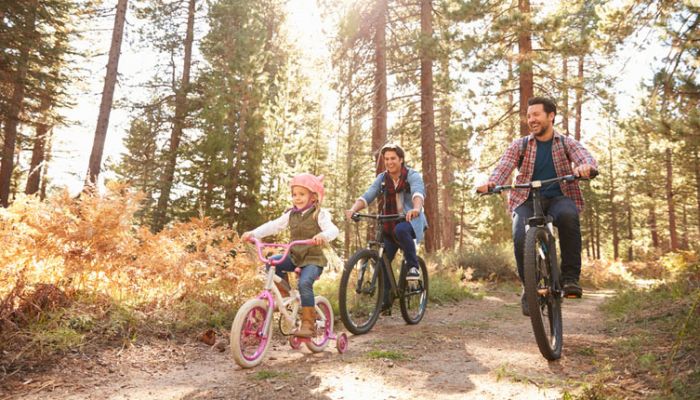 Last week, Tom Daley and his husband Dustin Lance Black announced that they're expecting their first child. Daily Mail columnist Richard Littlejohn then wrote a piece headlined 'Please don't pretend two dads is the new normal', which led to Center Parcs withdrawing their advertising from the Daily Mail altogether.
Littlejohn's article was at best controversial and at worse homophobic and bigoted. But it's not surprising, Littlejohn has written dozens of offensive articles and the views he expresses in this article are not out of character – so why the furore?
Stop Funding Hate, the campaign group that informs brands that their adverts are appearing next to offensive content, has gained huge traction in the 18 months it's been running. It encourages readers to screenshot or photograph articles that are offensive next to advertisers on the same page and tweet them at the company. Among the group's 'victories' are Lego and the Body Shop, both of which ended their relationship with the Daily Mail after public pressure.
For many brands, the issue is their advertising slots are not handpicked – in a digital world, your advert can go out through a third-party network and appear in places you might not have expected or desired. The brands can limit which outlets they appear on, but with the Mail's huge online audience and massive output makes it an advertiser's dream.
But when it goes wrong, what should you, as a PR, do?
Center Parcs was asked the following on Twitter:
Hey @CenterParcsUK does this mean same-sex parents shouldn't bring their families to your holiday parks?? Pretty confusing message advertising with @DailyMailUK – please address. @StopFundingHate pic.twitter.com/GCu6lfHOvd

— Cal Stannard (@calwst) February 16, 2018
And it responded: 'We take where we advertise very seriously and have a number of steps to prevent our advertising from appearing alongside inappropriate content.
'We felt this placement was completely unacceptable and therefore ceased advertising with the Daily Mail with immediate effect.'
This caused division online with some believing they have made the right move by showing their values, and some believing they're against free speech and should be boycotted themselves. The right action depends on your business and what you want to achieve, but these arguments are worth considering.
Brand Values
It's building a brand 101 – what do you, as an organisation, believe in and stand for? This can be important to reach the right audience and grow as a company. Center Parcs' corporate website explains the company's concept is about 'bringing families together and back to nature'.
It's reasonable to believe that Littlejohn's article, which suggested some families weren't 'normal', goes against these values. And it is easy to argue that in doing nothing, Center Parcs could be seen as endorsing or supporting the content. Your values are your choice – and the decisions you make should align with them. If people don't like it, they may not be the customers you want.
Getting political
It's up to you if the brand makes political decisions or actions. Imagine telling Lush it shouldn't be political – the brand is known for its support of animal welfare (among dozens of other issues) and its customers expect it to make decisions that align with that position. If a brand's audience doesn't like it taking a stance, perhaps the company has misjudged their customer base or their customer base has misjudged them.
Censoring free speech
No one is required to advertise in a publication and it's not a publication's right to be funded no matter what it publishes. Pulling your adverts is not censoring free speech, it's making a decision that aligns with your company values and ultimately that decision is going to have an effect on you.
What do you think of the Littlejohn/Center Parcs issue? Let us know on Twitter @Vuelio.
https://www.vuelio.com/uk/wp-content/uploads/2018/02/two-dads-kid-woods.jpg
430
760
Jake O'Neill
https://www.vuelio.com/uk/wp-content/uploads/2019/09/vuelio-logo.png
Jake O'Neill
2018-02-19 11:03:24
2018-02-20 15:26:08
PR lessons from Center Parcs and Richard Littlejohn