PR Spotlight: Lisa O'Keeffe, Day Out With The Kids
Lisa O'Keeffe is the brand manager at Day Out With The Kids, the family adventure planning service and network. The site aims to make it as easy as possible for families to find great days out near them, from the biggest names to the hidden gems. We spoke to Lisa about amazing days out, the secret plans for Easter and why the site is about family, adventure and fun.
What's your role as brand manager?
In short, it's making as many people aware of us as possible, through everything from PR and influencer outreach, to planning and delivering seasonal campaigns! As a brand, we understand the challenges of modern family life, so my role involves making sure that everything we do is part of that story. It's about making sure that families are not only aware of us, but they feel a part of our community, and how that message can be relayed through all channels.
How do you work with other brands and experiences for recommendations?
We have a lot of parents working in the team itself, so we always have a good idea of the brands and experiences that parents trust and love. We have a number of different ways we can connect brands to our audience, and the focus is always on making it a genuine connection. We know our audience and what makes them tick, so we're really confident in working with brands and attractions to get results!
Have you got a favourite 'Day Out'?
With over 6,000 on the site, I couldn't possibly pick just one! What I can tell you though is that in the last 12 months, sightseeing attractions like museums and theme parks make up the most-viewed category, while soft play centres, children's farms and parks are the most popular subcategories. It's about those everyday favourites as well as the bigger trips, something which we see each month.
What's your audience breakdown/demographic?
We have 26 million visitors to our website every year, made up of people looking for things to do locally. Our audience is predominantly made up of parents looking for days out, but we also get some lovely messages from grandparents, aunties, uncles and even teachers who have used our site to find inspiration and ideas! We have the most engaged social media audience in the sector too, so we're a great way to connect with real parents in real time.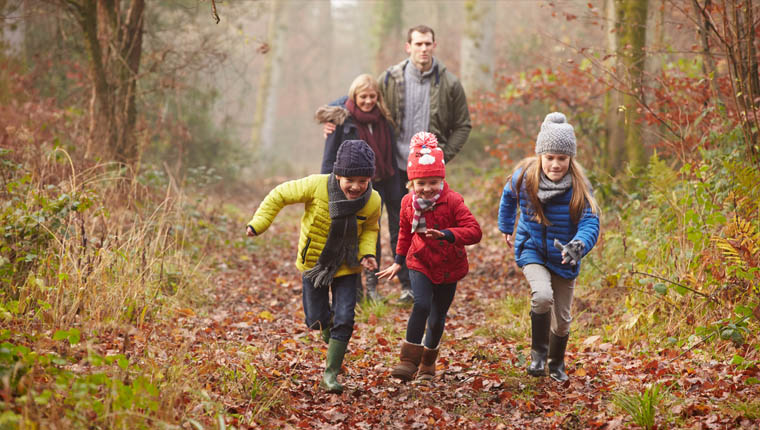 How do you work with bloggers and journalists?
We're happy to work with journalists in lots of different ways! With our targeted audience all actively looking for days out, we're perfectly placed to talk about the most popular, the most unusual or anything around a theme – anything goes really!
We're also really proud of our data driven stories, talking about the trends that are emerging, how the weather can affect the types of days out parents are searching for there and then, plus general insight into seasonal events and consumer behaviour. It all sounds very technical, but we love working with journalists to share what we know and turn those into attention-grabbing stories.
We also do a lot of blogger outreach, and have a dedicated blog section within the site. With attractions all over the UK, it's important for us to build relationships with bloggers and influencers in all areas so they can provide local insight to inspire other readers. We're always happy to hear from bloggers who might want to work with us, across opportunities including attraction reviews, local guides, family talking points and even things like arts and crafts!
What does a successful campaign look like for the brand?
Our campaigns usually run across multiple channels, including the site itself, social media, blog and PR, so success comes in lots of different ways! Generally, if a campaign drives new people to visit our site, encourages quality family time and increases brand awareness, then we've done what we set out to do as a business. Of course, with any campaign, we're also looking at the numbers in detail, including reach, click through rate, page views and conversions, so there's always a quantifiable measure of success, it just varies from campaign to campaign!
What was the half term campaign, and what's in the pipeline for Easter?
With Valentine's Day falling in half-term this year (for most of the country anyway!), our campaign was all around crowning the UK's most-loved attractions. Based on categories on our site, like animals, water and sightseeing-themed days out, we picked our favourites using site data and real customer reviews, with a whole campaign revealing the top picks. We've also been able to partner with some leading family brands to support the campaign, and have had some great results so far.
We have some egg-citing plans for Easter (sorry!), but we can't give too much away… all I will say is that something exciting will be hatching and there's set to be some really great content!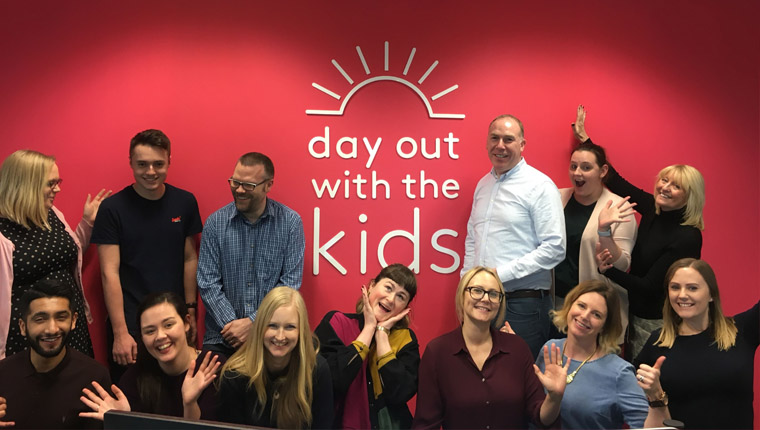 How do you engage with your community – what works well?
The key to engaging with our audience is to truly understand their needs and their day-to-day lives, and seamlessly fitting in with that. We're here to make their lives easier by connecting them to great days out, but we're also a community sharing in every aspect of family life. On social, relatable memes and regular humour keep our engagement the highest in the sector, while attraction posts showcase amazing experiences all over the country that parents want to be a part of. We make it our mission to know what's important to parents, when it's important to them and then deliver content and inspiration to match. Good engagement comes when you achieve that, something we do week in, week out!
How do you go about creating content for the blog?
Our blog is all about ideas and inspiration, whether that's seasonal, attraction driven or just the things parents are searching for online! We have a fab SEO Manager who keeps track of keywords and search terms, and then we work together to come up with creative ideas around those. I write a monthly round-up of 15 things to do that month, which is regularly one of our most-read blogs, alongside guides to Christmas days out, the school holidays and even things like where to go pumpkin picking in October. As mentioned previously, we also work with bloggers who regularly write reviews for us or other themed content, so there are loads of opportunities!
What's next for Day Out With The Kids?
2018 is set to be huge for us, as we build on our fantastic first year following the relaunch! We're gearing up to launch a brand new product especially for members (watch this space!), and we've already had some really exciting conversations with brands and attractions about working together this year. It's a really exciting time to be a part of the DOWTK story, I guess you'll have to follow us to find out more!
To find out more about how Day Out With The Kids can connect you to millions of families each year, email partnerships@dayoutwiththekids.co.uk or visit the Facebook page. 
https://www.vuelio.com/uk/wp-content/uploads/2018/02/Lisa-OKeeffe-Day-out-with-the-kids.jpg
430
760
Jake O'Neill
https://www.vuelio.com/uk/wp-content/uploads/2019/09/vuelio-logo.png
Jake O'Neill
2018-02-21 11:18:05
2018-02-21 11:50:50
PR Spotlight: Lisa O'Keeffe, Day Out With The Kids