PRspective: Romany Simon of Pieminister
How do you market pies? Welcome to the world of Romany Simon, the publicist for Pieminister, a Bristol-based pie-making company founded by her husband Jon Simon and brother Tristan Hogg. The idea behind the venture is to reinvent pies for the new, younger generation. Their products are now stocked by leading supermarkets, delis and pubs nationwide. The brand has a huge presence at all the leading music festivals, and runs a highly successful and expanding chain of shops and stalls. In conversation with Cision, Romany discusses how she promotes pies, Pieminister's current marketing campaign and how a discontinued-range was forced back to the shelves by social media demand.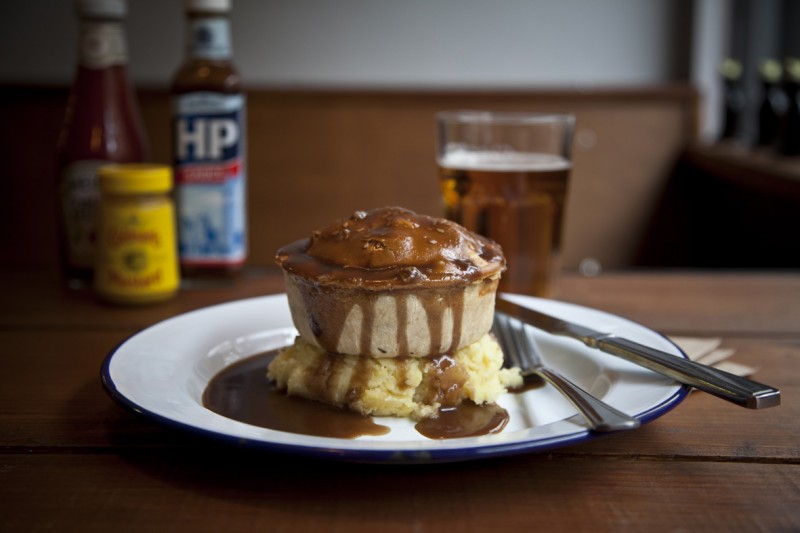 Why Pies? My brother Tristan and Jon Simon (now my husband) met through me back in 1992.  Ten years later, after separate trips to Australia where they discovered pies had a far cooler image there than back home, they decided to revive this British classic for a new generation of pie eaters.  At this time, British shop-bought pies tended to be mediocre at best – a combination of mystery filling and soggy grey pastry – and were aimed at a significantly older audience.  Tristan and Jon set out to make pies using ethically-sourced, best quality ingredients that were presented and packaged in a fun and original way.
Pieminister began as a small pie kitchen and shop on Stokes Croft in Bristol in 2003.  Now we sell pies through our own shops and market stalls across the UK (and Amsterdam) as well as independent pubs, bars and delis and retailers including Waitrose, Sainsbury's, Ocado, Budgens and Wholefoods. Pieminister is still the only national pie brand to only use 100% free range British meat.
What's new at Pieminister? We've just launched our Cattle Drive, a campaign to kick-start 30 farms in Africa.  It's for African development charity Send a Cow, and the money we raise will pay for the livestock, seeds, training and on-going support needed for rural families to become flourishing farmers. 
Because of the varied channels through which we sell our pies, we've created a campaign which reaches across all these areas:  cute collectable felt cows on our retail boxes for stand-out on the shelves (10p from every pie goes to the Cattle Drive), a 'prize cow' art competition in our shops and independent stockists, office Cattle Auctions (we're sending businesses free boxes of pies to auction off in return for Cattle Drive funds) and a road trip in our retro pie-scream van, again giving away pies in return for donations.
We've also opened a pop-up pie shop in Camden (the Cattle Market) where we're giving all the pie and mash for free in return for donations, so every penny goes straight to the Cattle Drive.  The response to the campaign has been amazing so far – it's been a really great way to introduce more people to our pies, while raising awareness and funds for a really great cause.
How have the nature of your marketing campaigns changed recently? Great products marketed with a sense of humour has helped us build a very loyal following of fans (or VIPies as we call them here) who are very vocal in their love of pies.  Since starting up – and particularly since our first Glastonbury Festival in 2004 which established us as the go-to food stall at festivals  –  we've always been inundated with love letters, poems, pictures.  They used to arrive by post, but now, through twitter and Facebook, the level of passion remains the same and can be reciprocated by us instantly.  This suits us down to the ground.  Social media is also crucial for feedback on new and existing products.  In fact, we recently re-launched a discontinued pie because our followers used Twitter to demand it back – so the moo & blue (beef steak and stilton) pie has returned!
What is the most interesting campaign that Pieminister has ever done? I think our Cattle Drive campaign is probably our most ambitious so far – we've also had fun with a few commemorative pies over the years: the Sebastian Cow pie for the London Olympics, the Lovely Jubilee pie for the Queen's Diamond Jubilee and the Feelin' Fabio for the last Football World Cup are just a few of the major events we've created a special pie for.
What is the road ahead for Pieminister?  This, our 10th anniversary year, saw the launch of our first Pie and Cider restaurant in Bristol in March, then another in June in Manchester's Northern Quarter.  This marks the start of a new phase for us as we plan to open more within major cities across the UK over the next five years.  Being able to sell our pies direct through our own outlets is unique within the national premium pie sector and gives us the perfect platform to try out new products before selling them across all channels.  
Getting to know Romany Simon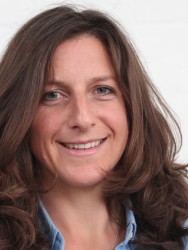 The first thing I do when I come into work is: drag my bike up the stairs (most of the team cycles to work but the cranky old industrial lift doesn't work at the moment, so we're all developing good biceps!)  And if it's a Monday we all get together (in person or by phone) for a 20 minute 'pow-wow' so each team has 5 minutes to share their main objectives for the next 5 days with the rest of business.  It's a great way to kick off the week.
My biggest social media peeve: the overuse of twitter hashtags!
If I wasn't selling pies I would be: a gardener, up to my ears in mud.
The best thing about my job: is Friday Pie Day, when everyone sits down together for a pie feast – I'm still haven't tired of them after 10 years.  And it's great working for our family business.  Having a brother and husband as my bosses is great fun and it's refreshing to be able to tell them exactly what I think of their ideas (good and bad!) 
Five years from now, you can find me: hopefully still getting on with my bosses.
Priyanka Dayal
https://www.vuelio.com/uk/wp-content/uploads/2019/09/vuelio-logo.png
Priyanka Dayal
2013-11-20 10:51:37
2013-11-20 10:51:37
PRspective: Romany Simon of Pieminister