Speedy Spotlight: Beauty & the Big Smoke
Beauty & the Big Smoke will be featured in this week's Media Updates. Author Emma Dennis spoke to Cision about telling it straight, advice for new bloggers and working both in and with PR.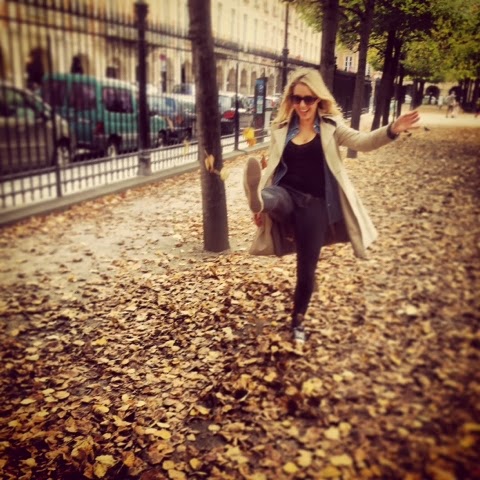 Why should people read your blog?
Beauty & the Big Smoke offers readers ideas and thoughts on how to make the most of living in London – and other cities I visit across the world.
For example, one day I might report on a Blackout Banqueting experience in Butler's Wharf and the next I'll be wandering around the Musee d'Orsay in Paris or along the East Side Gallery in Berlin.
I pack my blog full with restaurant recommendations and recipes to try, as well as beauty product reviews and fashion edits I've pulled together.
I try to tell it to my readers straight, with humour and photography.
What makes your blog different?
It isn't industry specific – it's a lifestyle blog. Beauty & the Big Smoke offers readers a mixture of recommendations on a range of topics including travel, cultural activities, beauty product reviews, fashion edits – and even my favourite links of the week.
What's your favourite blog and why?
That's a tough one! It's too difficult to pick just one. Some of my favourites include The Londoner who writes a series of brilliant aspirational life posts; Lily Pebbles and Vivianna Does Make Up for beauty and make up insights; Fashion Foie Gras to keep me up-to-date with fashion news; and Cupcakes & Cashmere as a good girly go-to blog for inspiration.  
What advice would you give to someone who wants to start a blog?
'Never compare your beginning to someone else's middle.'
It's great to be inspired by other blogs, but do give yourself time to develop your own writing style. It doesn't need to be perfect. Start by sharing your posts with just a close trusted few. Once you've built up a bank of posts you're happy with, then it's time to start promoting your baby more widely.
How does a good PR work with you?
I work in PR myself and fully appreciate that journalists are often inundated with a series of requests that aren't quite right for their beat. The same happens with bloggers. Make sure your product or request is relevant to us and our readers.
A great PR also gives a blogger breathing space. If you'd like a product reviewed, give us a week or two to use it and let our friends try it so we can provide an honest review.
What do PRs do that's bad?
I've personally not had any bad experiences with PRs, as of yet. That said, I know many bloggers have and can be quite vocal about the fact PRs expect a glowing review simply because they've been sent a sample.
Do you have any surprising hobbies or interests?
Blogging is one of them to most people! I'm also addicted to Reformer Pilates and Rebounding (jumping up and down on a mini trampoline) to keep fit!
92% of UK journalists are on Twitter, how important is it to bloggers?
Twitter is incredibly important to bloggers. Not only can it help generate traffic to our blogs, but it allows us to connect directly with brands and find other like-minded individuals.
Twitter allows me to stay up-to-date with the news agenda and the blog posts of others. A blogger's life would be a little tricky without it. That said, other social media channels such as Facebook, Pinterest, Bloglovin and Instagram are incredibly important to help promote your blog too.
Editorial information on Emma Dennis, Beauty & the Big Smoke and thousands of other media contacts and outlets, can be found in the CisionPoint Media Database.
Priyanka Dayal
https://www.vuelio.com/uk/wp-content/uploads/2019/09/vuelio-logo.png
Priyanka Dayal
2013-11-20 14:02:54
2013-11-20 14:02:54
Speedy Spotlight: Beauty & the Big Smoke