Reactions to the resignation of the Education Recovery Commissioner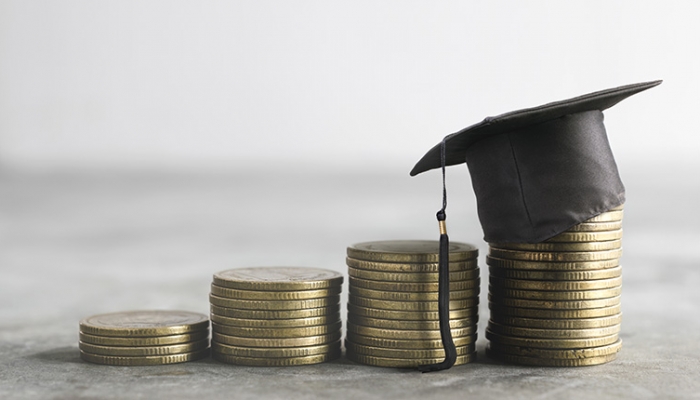 The Education Recovery Commissioner Sir Kevan Collins' letter of resignation followed the Government's announcement that it was offering a further £1.5bn in education catch up support for young people, around 10% of what he had suggested was needed.
Sir Collin was direct about the impact of this gap between the two figures, stating: 'I do not believe it is credible that a successful recovery can be achieved with a programme of support of this size'. He also said he believed 'the settlement provided will define the international standing of England's education system for years to come'.
This link to international standards in education was picked up by Labour leader Keir Starmer at last week's Prime Minister's Questions. Starmer pointed out the funding, equivalent to £310 per child over the next four years, paled in comparison to the US's catch up plan worth over £1,600 per child and £2,500 in the Netherlands. He quoted Sir Kevan Collins describing the catch up as 'too small, too narrow and too slow'.
Labour responded to the announcements with an opposition day debate on investing in children and young people, which Shadow Education Secretary Kate Green commented that the amount of catch up funding offered is inexplicable given the Prime Minister's claim that children's education is his priority. The Secretary of State for Education Gavin Williamson did not attend the debate and it was instead taken by the Secretary of State for School Standards Nick Gibb. The entire House voted to issue a motion of regret of the resignation of the education recovery commissioner and:
'…agrees with Sir Kevan's assessment that the current half-hearted approach risks failing hundreds of thousands of young people; and therefore calls on the Government to bring forward a more ambitious plan before the onset of the school summer holiday which includes an uplift to the pupil premium and increased investment in targeted support, makes additional funding available to schools for extracurricular clubs and activities to boost children's wellbeing, and provides free school meals to all eligible children throughout the summer holiday.'
The Government has expressed that what has been announced is only part of the full catch up plan, of which more is to be revealed at the Spending Review. This is despite previous commitments to have Sir Collins' recommendations delivered outside of that process, and a catch-up programme in place by September 2021. As Green rightly pointed out, Johnson has repeatedly said that education and the future of young people is a priority and key element of the coronavirus response. This makes the comparably low funding which caused the Commissioner to seems strange and out of touch with the Government's skills drive, particularly given the lack of support for 16-19 education within the support programme. Pundits have wagered the Treasury 'took a carving knife' to more substantial plans set out by Secretary of State Gavin Williamson, leading calls for his resignation. Researchers at the IFS, however, commented that the decision may have been taken out of fears of the benefits of extra tuition and education support leading to a permanent increase in spending.
During a media round following the resignation news, vaccines minister Nadhim Zahawi recentred teachers' unions as detrimental to education catch up, mentioning their opposition to extending the school day. Angela Rayner hit back, stating Tory Minister's 'always try to attack unions to distract from their own failures'.
Although the investment in education recovery so far totals over £3bn, as Sir Collins said, reducing spend in education at this point is a false economy. Further, the Institute for Fiscal Studies noted that if the losses to learning over the last year are not addressed 'costs could easily run into hundreds of billions as a result of lost skills and productivity'. The sector will eagerly await the next announcements at the Spending Review, although it seems unlikely that it will meet the former Recovery Commissioner's recommendations amongst a package of spending. The question left after that is whether Sir Collins was right in his estimations of what failing to make up for the learning loss of the pandemic will mean.
Sector responses:
• Labour Shadow Education Secretary said:
'Kevan Collins' resignation is a damning indictment of the Conservatives' education catch-up plan.
He was brought in by Boris Johnson because of his experience and expertise in education, but the Government have thrown out his ideas as soon as it came to stumping up the money needed to deliver them.'
• Liberal Democrat Spokesperson for Education Daisy Cooper said:
'Sir Kevan was a good appointment and many of us were cheering him on. The Government's pitiful offer of a £1.4bn to support a generation of young people who have lost months of learning was an insult to him and to our young people.
Our children deserve better than this useless Education Secretary. Time and time again he keeps getting it wrong. It really is the last straw – the Education Secretary has to go.'
• Director of Education & Skills at Nacro Lisa Capper commented:
'We must see more focus on closing the clear and significant attainment gap among 16-19-year-olds, an often-overlooked group. It is also vital that no matter where you learn, all 16-19 year olds see the benefit of this funding, including those who learn with charitable and independent providers. These students are often those most in need of support to catch up, and who benefit from the wrap around support these centres provide.'
• Sutton Trust Executive Chair and Education Endowment Foundation Chairman Sir Peter Lampl said:
'Creating an ambitious, sustainable recovery plan to support every pupil is a considerable challenge. The extension of tutoring for the most disadvantaged young people is crucial as it's a highly cost-effective method of making up for lost learning. The focus on quality teaching, investing in the teaching profession and early years practitioners is also much needed.
'However, the proposed funding is only a fraction of what is required. Low-income students who have already been most heavily impacted by Covid-19 will be disadvantaged even more and overall standards, which have fallen dramatically, will be very slow to recover.
'Sir Kevan Collins is right that much more will be needed if we are to mitigate the long-term impact of the pandemic.'
• National Association of Head Teachers General Secretary Paul Whiteman said:
'Today's statement confirms the disappointing scope and scale of the government's ambition for children and young people. The government has missed an opportunity to make a real difference to the lives of young people in the short term, and ignored the necessity of putting down some firm recovery foundations for the long term. By every measure, this is a low-cost option when what pupils deserved was something first class.'
• Education Policy Institute
The EPI found that the new education recovery package of £1.4bn amounts to around £50 extra per pupil per year – a fraction of the level of funding required to reverse learning loss seen by pupils since March 2020. They commented the Government 'decided not to take the opportunity' to offer evidence-based interventions to protect against long-run negative impacts to education and wellbeing.
• Association of Colleges Chief Executive David Hughes said:
'The plans for the next steps of the recovery plan will disappoint colleges and students with the least amount of time left in education. The extension of the tuition funding is good news but the failure to fund additional teaching hours or to extend the pupil premium to age 18 means that many disadvantaged students may fall through the gaps.'
https://www.vuelio.com/uk/wp-content/uploads/2021/06/Investment-in-education.jpg
430
760
Lucy Grove
https://www.vuelio.com/uk/wp-content/uploads/2019/09/vuelio-logo.png
Lucy Grove
2021-06-18 09:29:35
2021-06-18 09:50:46
Reactions to the resignation of the Education Recovery Commissioner