Running blogger spotlight: Emma Neachell, The PhD Runner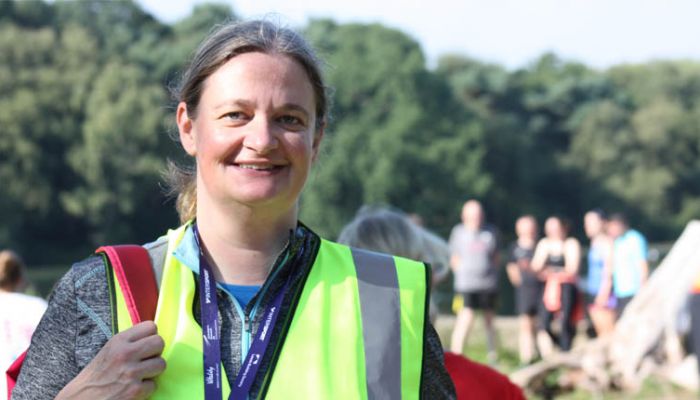 Emma Neachell is The PhD Runner and was recently ranked in the top 10 UK running blogs. A self-confessed injury-prone runner, Emma finds the balance between recovery and competition. We caught up with Emma to find out how she describes her blogging to the uninitiated, the best places to run, her favourite shoes and her love of testing and reviewing products.
How do you describe what you do to other people?
I'll be completely honest; I don't think my family and friends understand blogging and social media. On the very rare occasion I get asked about this blog, I describe it as an online running diary with bonus product reviews. As for my full-time 'proper' job, I'm a hydrologist and find that people don't tend to understand what I do on a day-to-day basis.
How does social media feed into your blog – are any channels more important?
I share all my new blog posts on Twitter and occasionally in a couple of Facebook groups. Twitter is definitely my preferred social media channel and I'm trying to get to grips with Instagram. Otherwise, I don't think I'm very savvy when it comes to social media. I could definitely do more to promote my blog.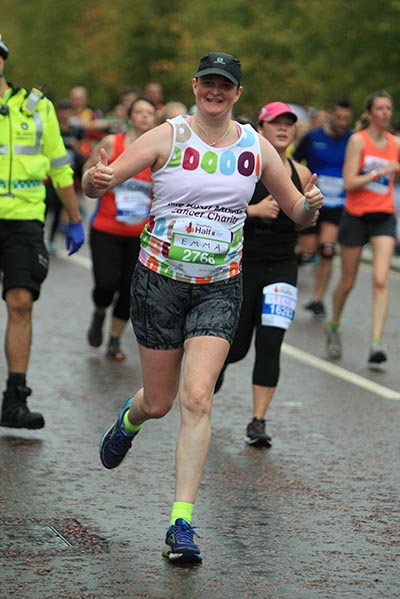 How important is the right clothing/gear for running?
Vital! In my tips for completing the Couch to 5k, I recommend people buy a decent pair of running shoes. You can get by without technical running clothing to start with but a decent pair of running shoes is essential. Female runners should also consider purchasing a sports bra. You don't really need technical gear to start with. Just wear clothes that are loose fitting and comfortable in a breathable material such as cotton. If you do want to invest in technical running gear, then shop around for bargains. Running doesn't have to be an expensive sport.
What's your favourite pair of trainers?
Definitely Brooks Adrenaline GTS trainers.
Where's the best place to run in the world? 
I may be a little biased but Sutton Park in the north of Birmingham.  
How many races do you compete in a year?
It varies depending on how many injuries I pick up during the course of the year. Last year, I completed 21 races, this year I'm yet to make it to the start line of any races.
What advice would you give PRs?
Please give me time to complete my product reviews. Some PRs have slightly unrealistic expectations and expect bloggers to be able to produce meaningful reviews after a week. I like to test products thoroughly before writing a review. Also, I know that PRs are busy people, but please remember to acknowledge emails.
Do you accept press releases?
If they are relevant to my blog and I'll think my readers will find the content useful, yes I do.
What's the best collaboration you've worked on with a brand or PR?
Now this is a really tricky question! I've worked with some awesome brands recently, but I would have to say Supacore Compression. PRs if you read this please get in touch; I love testing and reviewing products!
What are your favourite blogs?
I read a lot of running blogs but these (not in any particular order) are my favourites: AnnatheApple, Maria Runs, A Healthier Moo, HelsBels and Lazy Girl Running.
https://www.vuelio.com/uk/wp-content/uploads/2019/04/Emma-Neachell.jpg
430
760
Christina Pirilla
https://www.vuelio.com/uk/wp-content/uploads/2019/09/vuelio-logo.png
Christina Pirilla
2019-04-30 09:36:47
2019-04-30 09:36:47
Running blogger spotlight: Emma Neachell, The PhD Runner