Sarah Armitage, matchmaker for brands and celebrity talent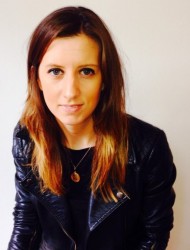 Sarah Armitage is the newly appointed head of endorsements and brand partnerships at Brand Revolution. In other words, she plays matchmaker for brands and celebrity talent, helping them build a strong (and mutually beneficial) long term partnership.
She is hardly a stranger to this game – through her five-year career, Sarah has worked with leading brands such as BT, Nintendo, Specsavers, Shell, Jaeger, Savelli and Thomas Sabo, as well as A-grade celebrities including One Direction, Kevin Spacey, Tom Hardy, Kim Cattrall and Gordon Ramsay.
In the first of an exclusive two part interview with Cision, Sarah gives us a sneak peek into all the action that takes place behind-the-scenes of celebrity endorsements and brand partnerships.
What will be your focus here at Brand Revolution? Is it very different from your previous role?
The task at hand at Brand Revolution is to work directly with talent and brands to negotiate and secure brand endorsement deals. My role also involves creating product/ content campaigns and making sure the values and aspirations of the brand are matched to the values and aspirations of the talent. It's not very different from my previous role at Finch & Partners as the principles of the trade remain the same but it is a different company with different philosophies. The focus at Brand Revolution is to really understand the passions of talent and create campaigns with brands that utilise these passions.
Do you think the nature of celebrity endorsements changed over time?
A lot of brands use talent in some way or another, they always have. Marilyn Monroe did it. But now it's not so much about just being the 'face' of a brand. It's about harnessing a relationship between a brand and talent that develops over a period of time and lasts longer than a one-off association.  
The public are smart and they know when something doesn't ring true or is forced. Our skill is in understanding and aligning the goals of talent and brands to create a partnership that has a real sense of integrity about it. Only then will it resonate with the consumer. 
It's no longer just a celebrity promoting a brand because the association is good; it can also work both ways. That is where the expertise of an agency such as Brand Revolution comes in to identify when an association can be long term and beneficial and to then facilitate the commercial partnership between those involved.
Has recession impacted the size of endorsement deals?
The recession has had an impact on PR and advertising spends, and endorsements are very much a part of this but there are deals still going on, and have been going on since the recession hit. Companies who want to be associated with a famous personality, will find a way to do so regardless of the recession and because when it's executed correctly, it is a very very effective model.
In part two of the interview that will be published tomorrow, Sarah tells us what it was like to work with Cat Deeley and David Bailey and why Leonardo Di Caprio is next on her list.
Priyanka Dayal
https://www.vuelio.com/uk/wp-content/uploads/2023/09/vuelio-logo-200px.png
Priyanka Dayal
2014-02-12 10:56:20
2014-02-12 10:56:20
Sarah Armitage, matchmaker for brands and celebrity talent