Sex magazine for women? About Fcking Time, Angelica Malin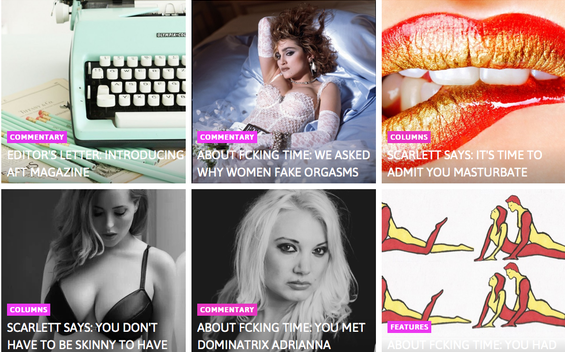 Angelica Malin, founder and editor of lifestyle magazine, About Time, talks to Cision about her latest and hottest new venture – an online sex magazine. About Fcking Time (AFT) went live on 10 November and aims to, well, talk to women about sex. In this interview Angelica outlines the risqué yet important issues the magazine will cover, moving into the events space and why it is about time we 'help women in London have the best possible sex life.'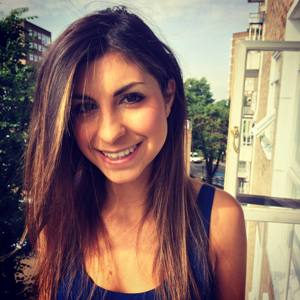 You call it the 'world's first sex magazine' – tell us all about it! AFT is the naughtier, kinkier big sister of About Time Magazine. AFT stemmed from a desire to help women in London have the best possible sex life; we search London for incredible workshops, events, products and ideas that will inspire your hottest, sexiest self. We believe in women's unequivocal right to having a fantastic sex life – and we believe talking about female sexuality is as important as men's.
What made you decide to expand from a city-centric online magazine to sex? The sex content on About Time has always been a big draw- but it wasn't a perfect fit with the foodie content, and more than anything else we didn't want to ignore the fact that people wanted to read about sex online. So I decided that AFT should be born, out of a desire to provide a funny, sexy, frank environment for women to improve their sex lives.
So is it that sex sells or has it just got easier to talk about it in the new age of feminism? Both. Feminism has made it easier to talk about things like masturbation, or at least prominent feminists like Lena Dunham and Caitlin Moran have. The dialogue about female sexuality has been opened and what's important is how we further that. AFT is about mixing intelligent debate with product round ups. A women's sexuality isn't linear, it's funny as well as serious, sexy as well as playful. And AFT represents that.
Who will your readers be? Our official line is that AFT's reader is a passionate, intellectual modern woman. The kind that wants to have her cake and eat it too. In bed. Naked. It's a magazine for people who want to improve their sex life and enter into the discussion about how and why that's important.
Who will your writers be? We're a socially sourced magazine. We think that the best person to write an article on vegan lube is someone who's had personal experience of trying to buy vegan lube. The person who writes the story doesn't need to be a journalist, but they need to care about what they're writing about and have a unique perspective.
Can you give us a sneak peek into the inaugural issue? The inaugural issue most of all represents the spectrum of stories that we cover. It's got everything from how your religion affects your sex life, to women discussing last night's awful date, to professional dommentrixes talking about their business acumen.
In our previous interview, you mentioned plans to open a store. Any other plans? We've been moving into the event space more and more – we hosted a bloggers brunch with Tabasco recently and have some awesome events with brands coming up. It's nice to meet your readers face to face, and we're hoping to do the same with AFT!
Will you be launching a print edition of the magazines? Not at the moment – what can we say, we're digital gals!
https://www.vuelio.com/uk/wp-content/uploads/2014/11/AFT-screen.png
352
565
Priyanka Dayal
https://www.vuelio.com/uk/wp-content/uploads/2019/09/vuelio-logo.png
Priyanka Dayal
2014-11-14 11:16:44
2014-11-14 11:16:44
Sex magazine for women? About Fcking Time, Angelica Malin