Speedy Spotlight: AutismMumma
AutismMumma will be featured in this week's Media Updates. Author Jeannette spoke to Cision about her most successful posts, good PR and autism awareness.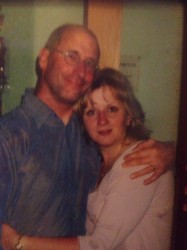 Why should people read your blog?
I got into blogging purely as a therapeutic means; having two autistic children means that life can be stressful at times. I realised that other parents of autistic children found my blog useful and that inspired me to continue.
My blog (I hope) throws a positive light on parenting special needs children. I try to be a glass-full as opposed to glass-empty writer and end a post positively, irrespective of its content.
I'd like new readers to read my posts and look beyond their initial perceptions when witnessing a child in meltdown. 'The Camera does lie' was one of my first posts and I think it's an effective one.
The most important issue is your blogosphere is… Promoting not only autism awareness but autism acceptance.
What's your favourite post and why? 
My favourite post would be 'What's in a number' – it just tumbled out one day.  It was going to be a completely different post but I really like how it turned out.
My most successful post has been 'Dear 50 Cent', it was mentioned in the Huffington Post. It was a spur-of-the-moment photo post but very effective.
How often do you aim to post? 
I do a daily diary post and then ad-hoc posts such as reviews, reactions to items in the media, useful information etc.
How do you feel about guest posts? 
I'm happy to feature guest posts if they will be of interest to my audience. Reciprocation is appreciated but not mandatory.
How does a good PR work with you? 
By giving a clear indication of requirements, for example: word count, links etc. I recently participated in a campaign for a well-known food company and the instructions were very precise with regard to timescale/links/word count etc.
A good PR will also fulfill their part of any agreement when required, with regard to any payment/future posts.
What do PRs do that's bad?
Not keeping you informed. In this technological age it doesn't take two minutes to reply to an email.
Editorial information on AutismMumma, Jeannette and thousands of other media outlets and contacts can be found in the CisionPoint Media Database.
Priyanka Dayal
https://www.vuelio.com/uk/wp-content/uploads/2019/09/vuelio-logo.png
Priyanka Dayal
2013-09-03 08:46:02
2013-09-03 08:46:02
Speedy Spotlight: AutismMumma