Speedy Spotlight: Blomma London, an interiors and lifestyle blog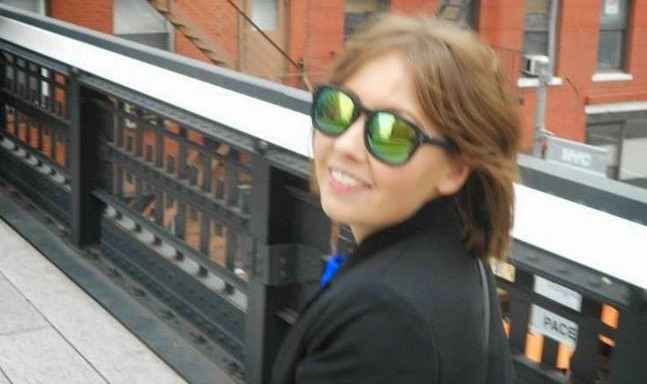 An interview with Heather Milner, author of the interiors and lifestyle blog, Blomma London. She spoke to us about her affair with Scandinavian style, switching loyalties from magazines to blogs and how she works with brand marketers.
Why should people read your blog? What makes it different? Although I am primarily interested in interiors, I also feature recipes, beauty and fashion which are all part of our lifestyle and the world we live in. But what makes Blomma different is that when I feature these elements I always want to bring it back to how we enjoy these things in an interiors sense. For example, if I blog about a great recipe, I also want to talk about how best to serve and cook this recipe at home.
How do you measure the success of your website? As a new blogger I am fascinated by Google Analytics but the real measurement is the feedback from individual readers.
What's your favourite blog and why? I follow and love so many it's hard to choose just one! If I was pushed I would call an equal tie between MyScandinavianHome and Hanna Steffanson on Elle Sweden. Both feature gorgeous imagery and style in that Scandinavian aesthetic I am obsessed with at the moment – I can scroll their pages for hours!
What advice would you give to someone who wants to start a blog? Make a commitment to write on specific days of the week which work for you. The only way to make a good start is to blog blog blog constantly to gain followers and define your style. When you have a full time job it can be really easy to not find the time so you really have to be committed.
How do you work with marketers and PRs? I am more than happy to receive press releases and news from PRs as long as it is relevant. I got an infographic the other day about the worst food in the world featuring seriously gross pictures of food… not one for me at all!
Who do you work with in brand marketing? PRs? SEOs? Anyone else? Mostly PRs but I would be interested in working with SEO pros for mutually beneficial campaigns.
What can marketers do better in working with you? Just read the blog and know what I like and what I write about. That's the key thing. Once that's nailed I am happy to hear from anyone. I have a real focus on product round-ups so any product info or reviews are particularly welcome.
What was your blogging highlight of 2013? I only started blogging this year so that's a tough one for me… but I would say last year I really had my eyes opened as to how much amazing content there is out there. I am now completely hooked with reading them from all over the world and have already noticed that I read magazines significantly less as a result.
What will be big in your blogosphere in the coming months? When it comes to interiors, Scandinavia is still at the forefront of style. So continue to expect whites, coppers and natural materials all over the interiors blogosphere. Particularly as we head toward winter and Xmas textures such as sheepskin, cow hides etc. will be everywhere.
Editorial information on Heather Milner, Blomma London and thousands of other media contacts and outlets, can be found in the CisionPoint Media Database.
https://www.vuelio.com/uk/wp-content/uploads/2014/07/Blomma-London.jpg
384
647
Priyanka Dayal
https://www.vuelio.com/uk/wp-content/uploads/2019/09/vuelio-logo.png
Priyanka Dayal
2014-07-28 14:27:43
2014-07-28 14:27:43
Speedy Spotlight: Blomma London, an interiors and lifestyle blog