Speedy Spotlight: Jane Cunningham, the #1 'British Beauty Blogger'
Cision is set to unveil the UK's top 10 beauty blogs this week, but before we get to that, let's catch up on what's hot in the beauty blogosphere for 2014.  
In an interview with Jane Cunningham, author of 2013's number one beauty blog, British Beauty Blogger, we learn what sets her blog apart, the need (and space) for content on hair care that is waiting to be filled in the beauty blog spot and how blogs are 'the gift the beauty industry was waiting for'.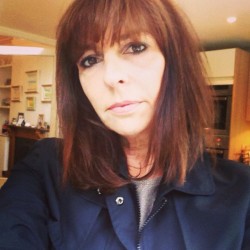 Why should people read your blog?
The aim of British Beauty Blogger (BBB) is to give quick slices of beauty news as well as opinion and reviews. If you don't like everything sugar-coated, you should read BBB!
What makes your blog different?
I was (and still am) a beauty writer for mainstream print (Metro) so I try and tackle beauty with opinion and very honest reviews. My blog is written for the beauty consumer and I can't bear the idea of wasting money on beauty disappointments, so I really try and tell it how it is. 
What's your favourite blog and why?
I look at a lot of blogs across the whole world and I don't have a favourite in particular: US based Temptalia was part of my original inspiration so I check in there a lot for her amazing photography and meticulous, in depth knowledge of make up. 
 What advice would you give to someone who wants to start a blog?
It's a very crowded space right now – you absolutely have to find a point of difference. There aren't many blogs that focus on hair care so that's a clear gap in the market waiting to be filled, but otherwise, it's perseverance, regular posting, being active across many channels such as YouTube, Instagram, Google+, Facebook, Linked In – it's really quite daunting if you are chasing a big audience. If you're doing it more for yourself as an on-line diary of likes and dislikes, then my main piece of advice is don't worry what everyone else does, just do your own thing.
How does a good PR work with you?
We're so lucky in the beauty industry to have a lot of savvy, hard-working PRs, who really do *get* blogging and the incredible value it brings to the industry. Blogs are the gift the beauty industry was waiting for, so it's my expectation that PRs would be respectful towards that. A good PR will know when a story is right for me, and, crucially, will read my blog so that they know suggestions aren't already covered. I think being treated as an individual entity is very important – nobody likes to feel they're just part of a crowd. And, personally, I like PRs to be quick – half the joy of a blog is that you can go from concept to live post within the space of minutes but not if someone else's 5 minutes works differently to yours!
What do PRs do that's bad?
Actually, I'd have to say, bearing in mind that most PRs are now working with an entirely new tranch of media with bloggers on top of what they already have to do with traditional media, they generally don't slip up very often. I really don't like an email entitled, "Dear Blogger" or worse, "Hey Hun." They're caught in that tricky place of pleasing both client and blogger and I know that is difficult but usually ably handled. 
What was your blogging highlight of 2013?
The nature of blogging is that you never, ever know what is round the corner; every day is different and on many occasions you have to jump without looking, so it's hard to pin it down to one individual highlight. I guess maybe winning the P&G Social Star award – the first social media beauty and grooming award ever given by P&G. I don't enter awards so this one came right out of the blue. When you work entirely alone, praise is hard to come by so it was an appreciated validation of what I'm doing in the blogosphere. 
What will be big in your blogosphere in 2014?
I think this is the year that blogs will get very commercial (my blog is a pro-blog meaning that it's a source of income for me). I've noticed that fashion brands are far more embracing of a commercial relationship with bloggers, but the penny is finally dropping – we have such large and relevant audiences that it's foolish to ignore potential partnerships. 
Priyanka Dayal
https://www.vuelio.com/uk/wp-content/uploads/2023/09/vuelio-logo-200px.png
Priyanka Dayal
2014-03-17 12:29:50
2014-03-17 12:29:50
Speedy Spotlight: Jane Cunningham, the #1 'British Beauty Blogger'