Speedy Spotlight: Clothes Make The Man
Clothes Make The Man was ranked number one in Cision's top 10 UK men's fashion blogs and was the only men's fashion blog to appear on the top 20 UK fashion blogs. Author Anthony McGrath spoke to Cision about treating blogs the same as traditional media, being on his soapbox, and good PR practice.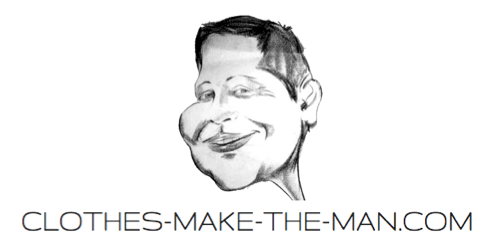 Why should people read your blog?
It's well written, informative, informed and it has a good sense of humour! My background in fashion journalism has given me a good grounding of the industry and understanding of how it works. Essentially, if guys (and gals, of course) are looking for a stylish read for their lunchtime, commute or while sat under a tree during this amazing weather, there isn't a better choice.
What's the most important issue in your blogosphere?
In both a macro and micro perspective it's the same issue – being taken seriously by the industry. It's incredibly difficult to make blogging your occupation and brands have to invest in bloggers if they want a healthy professional section of the media. There should be equality between traditional titles and bloggers who prove their worth and that should be on a monetary basis as well. OK, I've got down from my soapbox now.
What's your favourite blog and why?
Apart from mine? I have quite a few to be honest; I think Marcus Jaye, Gary Kingsnorth and Steve Salter are doing a great and entertaining job. Dan Hasby-Oliver, Nick Bain, Simon Glazin and Darren Kennedy are personal faves. On the girls side I love a read of Navaz Batliwalla and Emily Johnston's blogs. For me, the blogs have to be well written and entertaining. 

How often do you aim to post?
Five days a week, Monday to Friday.
How do you feel about guest posts?
Love them, as long as they get the blog and what we are trying to do.

How does a good PR work with you?
If they're a good PR, which the vast majority of PR's are, we are already working together. Don't treat me any differently to the other sections of the press. Communicate with me in a considered manner. Contact me in plenty of time before the launch of the product/event/collection, or whatever you want covering; we're here to work together. If you like what a blogger's doing, encourage the brand to invest in them.

What do PRs do that's bad?
Because I've dabbled in the PR world, I've seen it from both sides of the fence. I therefore find bad PR infuriating. I can't stand it when a PR is all over you to get a story, then when you ask them to use their social media channels to promote it, its radio silence – it's just the push of a button folks!
Please, get to know my blog before pitching a story. I don't really cover womenswear, but I receive press releases on female products every day. We do talk and get on, believe it or not, so don't promise me an exclusive and three other peer bloggers the same thing – we will find out. Lastly, e-commerce, press and marketing need to talk more and know what each other are doing. But as I said, the vast majority of PRs, both in-house and at agencies, are great and are not appreciated for the excellent and stressful job they do.
Editorial information on Clothes Make The Man, Anthony McGrath and thousands of other media outlets and contacts can be found in the CisionPoint Media Database.
Priyanka Dayal
https://www.vuelio.com/uk/wp-content/uploads/2023/09/vuelio-logo-200px.png
Priyanka Dayal
2013-07-22 11:58:26
2013-07-22 11:58:26
Speedy Spotlight: Clothes Make The Man