Speedy Spotlight: Confessions of a SAHM
Confessions of a SAHM will be featured in this week's Media Updates. Author Rachel Gully spoke to Cision about the most important issue for her blog, guest posts and working with PRs.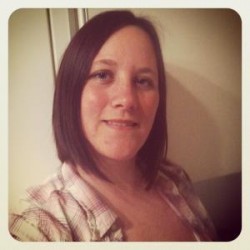 Why should people read your blog?
As well as your usual parenting posts, days out, pregnancy etc. I also touch upon the subjects that aren't always covered. Having first-hand experience of a complicated pregnancy, suffering PND and having a child on the autistic spectrum, I hope that I give my readers who are perhaps experiencing, or have experienced, the same thing, the knowledge that they are not alone.
What's the most important issue in your blogosphere?
The most important thing has got to be how to cope with a child with special needs as a family.
What's your favourite blog and why?
There are so many great blogs out there and I enjoy reading them for many different reasons. If I had to choose, I think it would be Larger Family Life as it covers nearly every topic that interests me and it's a blog I often find myself relating to.
How often do you aim to post?
I aim to post at least 2-3 times a week. Sometimes I post less, or more, depending on what has happened that week.
How do you feel about guest posts?
Guest posts can be really beneficial, if it is relevant to the content and style of my blog. There's no point having a guest post that looks completely out of place like it doesn't belong.
How does a good PR work with you?
Knowing my name is always a bonus! A good PR will take time to read my blog and know what it's about. I love building relationships with PRs, and tend to work with the same ones.
What do PRs do that's bad?
Generic emails and not taking the time to read the blog. Also, offering things that are completely irrelevant to us.
Editorial information on Confessions of a SAHM, Rachel Gully and thousands of other media outlets and contacts can be found in the CisionPoint Media Database.
Priyanka Dayal
https://www.vuelio.com/uk/wp-content/uploads/2023/09/vuelio-logo-200px.png
Priyanka Dayal
2013-08-15 08:58:22
2013-08-15 08:58:22
Speedy Spotlight: Confessions of a SAHM