Speedy Spotlight: The Spice Scribe
The Spice Scribe will be featured in this week's Media Updates. Author Zoe Perrett spoke to Cision about India's diverse cuisine, working with PR and Chowder Singh's amazing blog.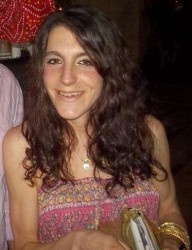 Why should people read your blog?
For a fresh perspective on Indian food. I write about India's vastly diverse cuisine as a thoroughly British girl with a huge hunger for knowledge and understanding of a food culture I have no links to, beyond an endless love for what it brings to the table.
Through 'Culinary Adventures of The Spice Scribe', I can share everything I learn with an audience who hopefully are similarly keen to discover the complexities and nuances of such a fascinating cuisine. I mix things up – pondering on ancient food traditions one week; exploring new products from emerging Indian brands the next.
A major part of my mission is to demonstrate that it's possible to experience the full length and breadth of Indian food culture through seeking out the regional food specialities available right here in the UK. I love using the blog as a platform to showcase the talents of supper club hosts, small producers and chefs – many of whom have become close friends.
The most important issue in your blogosphere is… bearing in mind my audience. Although I now write for many other publications and websites about Indian food, the blog is where I initially earned the loyal support of the many Indian foodies I admire and hold in great esteem.
When writing posts, I am always intent on remaining worthy of their respect. I'd hate to disappoint my readers! It's a great motivator – there's nothing like the thrilling feeling of being complimented on a piece. When someone tells me the blog's inspired them, I am left breathless.
What's your favourite blog and why?
Chowder Singh's amazing street food guide. This guy is seriously under-followed and under-rated. I stumbled upon his blog – nay, oracle – when researching Indian foods with protected statuses. After clicking onto his post about jauzi halwa, I lost the best part of a day immersed in the discoveries he shares so well.
I love that Chowder Singh writes with a distinctive, colloquial voice. He claims to merely eat the streets, but has just as much hunger to unearth the story behind each speciality, and an appetite to share it forth. He is a generous fellow, too, always ready to share gyaan (knowledge). In fact, he taught me that Hindi word – along with 'jugaad' (Indian ingenuity), which his blog exemplifies!
How often do you aim to post?
Once a week as a rule of thumb – but where a post garners significant interest and remains a relevant talking point (like with my recent bumper guide to an Indian foodie summer in London), I may leave it as the top post for slightly longer.
How do you feel about guest posts?
They need to work within the context of the blog. My friend Sheba Promod provided a wonderfully evocative piece on 'a Keralan Christmas' last year, but generally I'd prefer to write a piece myself and present the story of an individual, brand or product as an interview or profile – like with my posts on Ivor Peters and Nilanjani Pai.
How does a good PR work with you?
First of all – know what I'm all about. I've created a strong brand identity with The Spice Scribe, with a presence on Twitter and Facebook as well as the blog, so it's not particularly difficult to gauge what might appeal – and what's complete anathema to me!
I appreciate carefully tailored communications, where I feel my personal involvement is important to the PR. I like to keep things interesting, so approaching me with products/restaurants/celebrities/books underpinned by stories worthy of a more creative, cerebral post than a simple 'tried this/went here/met them' write-up will be well received!
What do PRs do that's bad?
Sending generic press releases on things that have little or no relevance whatsoever to your blog; pestering you incessantly; not being proactive when you need information or images…
PRs must also remember that their role is to achieve the very best results for their clients – both present and future. When you deal with an ineffectual or rude PR, you're not inclined to feature any of their clients further down the line.
Editorial information on The Spice Scribe, Zoe Perrett and thousands of other media outlets and contacts can be found in the CisionPoint Media Database.
Priyanka Dayal
https://www.vuelio.com/uk/wp-content/uploads/2023/09/vuelio-logo-200px.png
Priyanka Dayal
2013-08-14 13:18:27
2013-08-14 13:18:27
Speedy Spotlight: The Spice Scribe