Speedy Spotlight: Honest Mum
Honest Mum will be featured in this week's Media Updates. Author Vicki Psarias, who also blogs at Mummy's Got Style, spoke to Cision about what makes her blog different, her relationships with PRs and female directors being in a minority.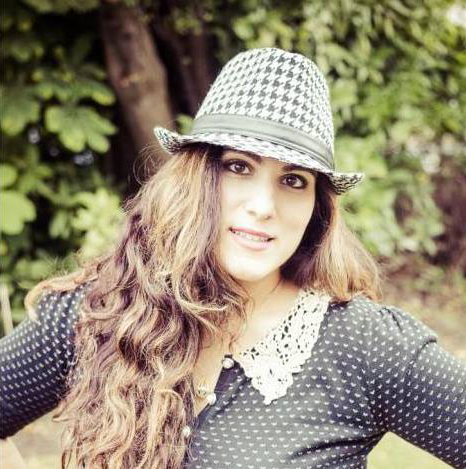 Why should people read your blog?
Hopefully it will entertain as much as help other parents relate to the madness and joy that is parenting. Plus my kids are super cute (as is my husband who shows up every now again!), I love to quote the Kardashians (deep) and even supply you with Greek recipes every Tuesday from my award-winning restaurateur Dad, Papa G. You're welcome!
What makes your blog different?
It started as a way of helping me find my voice again after a year off writing and directing when my first son was born; 'the honest and funny musings of a filmmaker and mum' – where I mostly wrote about what a shell shock having another human being actually was… and then juggling directing work on top of it all. Now it's evolved into everything I'm passionate about from family life (I have two children now) to food and film.
It's the writer's voice which makes each blog unique and hopefully my informal, fun voice comes through in what I do. I like to rip-off my big fat Greek family in my screenwriting and on the blog, and take credit for what is really their hilarious antics. I'm more of a journalist and just document them for your enjoyment!
What's your favourite blog and why?
That's such a hard one as I love so many blogs, but I suppose the first blog I ever read which inspired me to start my own and which I still read today is the hilarious, frank US blog The Mama Bird Diaries. I love it!
What advice would you give to someone who wants to start a blog?
Go for it! Do some research first of course, work out what you want to say and have several posts ready for when you first start. Social media is important too and joining networks such as BritMums and Tots100 will help you connect with other bloggers and become part of a community of bloggers. Taking part in Linkys you like such as food or fashion ones is also a good way to get your blog out there and remember to comment on lots of blogs so others will in turn discover your blog.
How does a good PR work with you?
I have great relationships with PRs I work with and longstanding relationships with them too. The best ones truly understand the blogging world, the need for disclosure and respect that as a professional, my fees will reflect that. 
What do PRs do that's bad?
The ridiculous spam-like emails promising 'free content' in return for follow links. No, no and no. You want PR for your clients, you pay. Simples. Plus do a little research before contacting bloggers please, asking parents to blog about pregnancy sick bands when their child is about to leave for university, is not going to make you favourable.  
Do you have any surprising hobbies or interests?
I am one of the 7% of female directors. I'm currently developing a TV comedy series which I've just co-written the pilot on but will be back on set again when the right project comes up.  
I also like to bake. By bake I mean I buy those packets where you add an egg and water and stick Peppa Pig's head on top. I just hate all the measuring and love all the eating. Makes sense right?
Editorial information on Honest Mum, Vicki Psarias and thousands of other media outlets and contacts can be found in the CisionPoint Media Database.
Priyanka Dayal
https://www.vuelio.com/uk/wp-content/uploads/2019/09/vuelio-logo.png
Priyanka Dayal
2013-10-16 10:59:57
2013-10-16 10:59:57
Speedy Spotlight: Honest Mum