Speedy Spotlight: How to cook good food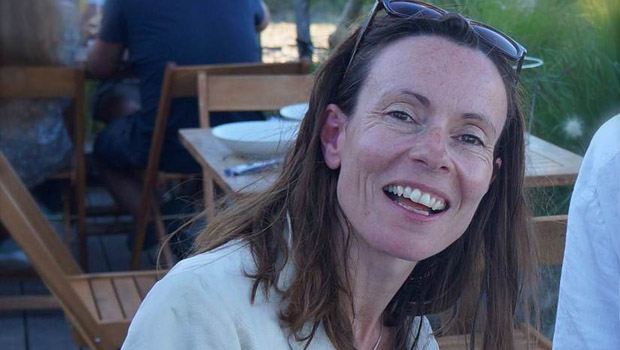 An interview with Laura Scott, author of the food blog, How To Cook Good Food. She spoke to us about how she works with brand marketers on sponsored and featured posts, what marketers need to keep in mind in better collaborating with her for content and getting more active in video this year. 
Why should people read your blog? What makes it different? People should read my blog if they are food lovers, lover of good food as my blog title suggests. I am an ex-chef and my recipes are aimed at being high quality, creative, often seasonal yet achievable. I love to combine flavours that are unusual but also are influenced by the time of year as well as what is in fashion. Hence you will see elderflowers, rhubarb, Chipotle and Gran Luchito chilli sauces, salted caramel. I like to create recipes that are inspired by the likes of Sybil Kapoor, Skye Gingell and Sally Clarke all of whom cook beautiful ingredients simply but with bags of style.
How do you measure the success of your website? Success for me is all about achieving what I set out to do with my blog and that is to make and create recipes that others will go on to make and enjoy. I love getting comments from fellow bloggers and friends about recipes they have tried, made and enjoyed. I also get a sense of achievement from having my blog mentioned and featured by others.
What's your favourite blog and why? I have so many blogs that I love,  but one I really love to read for the style of writing as well as the recipes and the photography is Lottie & Doof by Tim Mazurek. I love his style and he is also great at commenting back to his readers.
What advice would you give to someone who wants to start a blog? Do your research and read loads of other blogs for inspiration, ideas and to give you some direction. Also, get to know other bloggers. It is a friendly world, so get interacting! I would also read well respected articles and posts that well known bloggers have created which will give you sound advice on how to get the most out of blogging. Be warned though, it will take over your spare time. I believe that the best blogs are successful because they both love and are committed to what they are doing. Also think about quality. It's better to write one good post a week than 5 mediocre ones.
How do you work with marketers and PRs? I receive sample products which I feature in a monthly round-up as I am not paid to review products. I also host giveaways for items that I genuinely think my readers will want to win.
Who do you work with in brand marketing? PRs? SEOs? Anyone else? I tend to work with PRs or with the owners of small companies who are looking to get a mention for their new products. I also write sponsored posts for brands and do recipe commissions for companies/brands. I also do collaborative articles, working together with brands on featured posts.
What can marketers do better in working with you?
They could stop asking me to enter competitions being pitched against other bloggers for the "chance to win" some vouchers.
They could stop asking for "follow links"
They could stop asking me to work for free because "I will get exposure" Ha!
What was your blogging highlight of 2013? I got to meet Raymond Blanc at the launch of the "Henri le worm" cooking app for kids which was created by his son. I also got to sample the delights of Simon Hulstone's cooking at Matsuri St. James. The best bit about blogging for me is the opportunities I have to meet well respected chefs. As an ex-chef myself this means alot to me and reminds me of my days in a pro kitchen!
What will be big in your blogosphere in the coming months? I am going to be covering some press shows, attending events, cooking loads of seasonal summer recipes and trying to get myself more active on You Tube. So, videos are where I want to develop my skills next both for how to cook good food and for Learn to cook good food, my cookery class website.
https://www.vuelio.com/uk/wp-content/uploads/2014/06/how-to-cook-good-food1.jpg
350
620
Priyanka Dayal
https://www.vuelio.com/uk/wp-content/uploads/2019/09/vuelio-logo.png
Priyanka Dayal
2014-06-06 13:03:40
2014-06-06 13:03:40
Speedy Spotlight: How to cook good food