Speedy Spotlight: Jaime Oliver from The Oliver's Madhouse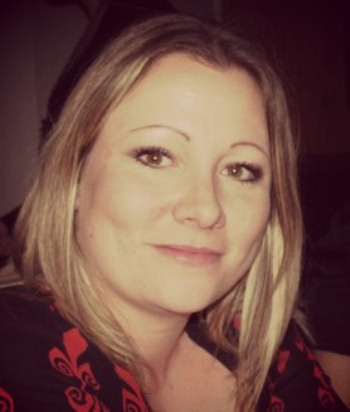 An interview with Jaime Oliver, author of  The Oliver's Madhouse, a blog that discusses a bit of everything, from parenting and family life to lifestyle and product reviews. Jaime spoke to us about working with "super brands," best practices that all bloggers (new and established) should follow, and cake…lots of it. 
Why should people read your blog? What makes it different? My blog is an honest place to visit, I like to blog with integrity and passion and I can very often be found documenting life with a teen and toddler while undertaking a weight loss journey with a passion for cake and Pepsi Max … it doesn't always end well but it can be rather interesting ….. And yes I do sometimes make a fool of myself! If you are going to look for something uber pretty and with amazing arts, crafts and cooking – my blog is not the one for you!
How do you measure the success of your website? Everyone measures success differently but for me I feel I am succeeding if I achieve certain things, honesty, interaction and interest for both myself and my readers. Stats and figures, although they are nice, no one measures using the same ones so why stress. It's nice to be acknowledged on rankings and stats but they are not the be all and end all so just be you and blog!
What's your favourite blog and why? I don't have a favourite blog, I have lots of blogs I read as I like the different subjects they cover, however I am always discovering new and interesting blogs and so I think it would be unfair to select just one! I can tell you however that the ones I love to read are the ones that remain honest and open and blog from the heart.

What advice would you give to someone who wants to start a blog? When I first started blogging I had no idea of the whole package that comes with blogging so I would advise anyone thinking of blogging a few things:
Time – Everything takes time, patience is a virtue and a following will come over time, don't expect it overnight.  Also blogs are a labour of love and it you don't have the time or the inclination to input into it, it may not be for you. Time on social media is really important for finding, interacting and building an audience.
Be Original – Having been around a little while now and having seen it done to others and even having it done to myself I would advise EVERYONE not just newbies that copying content, images and or concepts is not big and its not clever, its not flattering – its hurtful and destructive, have your own ideas, concepts and images … you are what makes your blog unique for your readers.. Cherish it!
Remain Honest – It would be super easy to take a quick buck every now and again and skim the honesty … don't do it your readers will notice and it will backfire in the long run. Love what you do and don't sell yourself or your blog short you work hard on it.
How do you work with marketers and PRs? I love the honest approach, don't tell me fibs! I will be able to tell when you contact me if you have read my blog or not. I would rather a marketer or PR contact me and say I don't read but I am looking for a, b or c .. I also love it when an initial email holds as much information about a collaboration or proposal as possible, just as their time is money, my time is my family so make it upfront and snappy. I am not patient enough to spend 3 days sending emails backwards and forwards to get the basics, there is too much Pepsi Max, cake and family time to enjoy!
Who do you work with in brand marketing? PRs? SEOs? Anyone else? I have worked with a fairly wide range of those folks so far. I am lucky to have a small group of really super brands and PR's that I work with regularly and I am always looking for brands and PR's that think outside the box. Over the coming years I would love to work with a charity.
What can marketers do better in working with you? Working with a marketer to support a brand or client really needs to be a two way street and I am not just talking about hard cash, although that is nice to pay the bills and obviously be able to buy cake. However for me it's about original and unique campaigns but also a brand or company that will support me too.  New experiences, support and learning is also vital to grow so offering this is sometimes a more worthwhile commodity… well for me at least.
What was your blogging highlight of 2013? Last year was such an amazing learning curve for me but I think some of my most amazing times have to be the blogging events I attended; Blog Camp (tots100) and Britmums Live (Britmums) Working from home and being a blogger can be very insular to real life contact in its nature and having a whole community in cyber space is a very different to building relationships to real life so getting the opportunity to turn virtual relationships to into relationships with real people was immense -with some good solid workshops and cake thrown in, they were like heaven on earth!
What will be big in your blogosphere in the coming months? Who knows! That's the point. I don't want to plan too far in advance for my blog as there is always new and interesting stuff to learn about or take part in or to blog about. However, within The Oliver's Madhouse itself there are big plans afoot on the family front, but hopefully more on that later in the year.
Editorial information on Jaime Oliver, The Oliver's Madhouse and thousands of other media contacts and outlets, can be found in the CisionPoint Media Database.
https://www.vuelio.com/uk/wp-content/uploads/2014/07/jaime.jpg
412
350
Priyanka Dayal
https://www.vuelio.com/uk/wp-content/uploads/2019/09/vuelio-logo.png
Priyanka Dayal
2014-07-30 08:45:00
2014-07-30 08:45:00
Speedy Spotlight: Jaime Oliver from The Oliver's Madhouse