Speedy Spotlight: Food and Drink Glasgow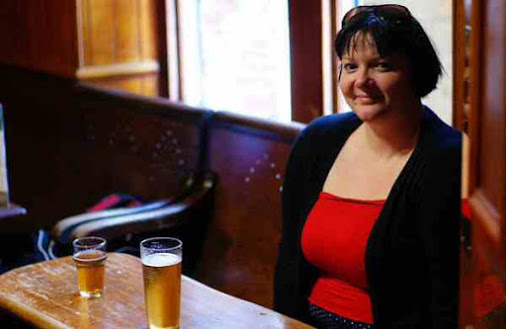 Ranked as the No.1 food Blog in Glasgow on Urbanspoon and by Cision UK as one of the top Scottish blogs, 'Food and Drink Glasgow' successfully captures the city's food, drink, accommodation, culture and lifestyle through its posts. Author Emma Mykytyn spoke to us about honest reviews, SEO duties at 2am and cross posting on its new sister travel blog. 
Why should people read your blog? What makes it different? Our main selling point is our honesty – even if a post is paid for/free meal etc we will still say what we do don't like.  We don't review places we don't like or if they are that bad we will to warn you! We don't set ourselves up as culinary gurus, we like eating and drinking like everyone else. Sometimes it's a posh place sometimes it's not. We just really like exploring food.
How do you measure the success of your website? Of course there are the analytics but interaction with readers through twitter and email seems to be a good guide.
What's your favourite blog and why? I love the lunchquest blog, so many good ideas for where to go.
What advice would you give to someone who wants to start a blog? Start it because you love it not because you might get a free meal!  It's hard work and SEO duties at 2am are not fun!
How do you work with marketers and PRs? We are very open with companies and like to forge a relationship. We both need each other! I think this helps them target their publicity better and they get feedback from us.
Who do you work with in brand marketing? PRs? SEOs? Anyone else? Really just PRs, everything else we do in house as blogging doesn't create a lot of money.
What can marketers do better in working with you? Read our blog!  Seriously, think of how we would fit in your brand so it won't stand out like a doer thumb.
What was your blogging highlight of 2013? Moving up to reviewing hotels. Getting to stay in some beautiful places as work.
What will be big in your blogosphere in the coming months? We have launched a sister travel blog do a lot of cross posting will be happening, and hopefully travel! I think blogs will continue to rise and agencies will realise that they have a lot of klout so best use it.
Editorial information on Emma Mykytyn, Food and Drink Glasgow and thousands of other media contacts and outlets, can be found in the CisionPoint Media Database.
https://www.vuelio.com/uk/wp-content/uploads/2014/07/Food-Drink-Glasgow.jpg
329
506
Priyanka Dayal
https://www.vuelio.com/uk/wp-content/uploads/2023/09/vuelio-logo-200px.png
Priyanka Dayal
2014-07-31 08:58:27
2014-07-31 08:58:27
Speedy Spotlight: Food and Drink Glasgow