Speedy Spotlight: Lipstick, Lettuce & Lycra
Lipstick, Lettuce & Lycra will be featured in this week's Media Updates. The blog recently ranked sixth in the Top 10 UK Fitness and Exercise Blogs. Author Gemma Seager spoke to Cision about people relating to her blog, treating bloggers as individuals and using Twitter.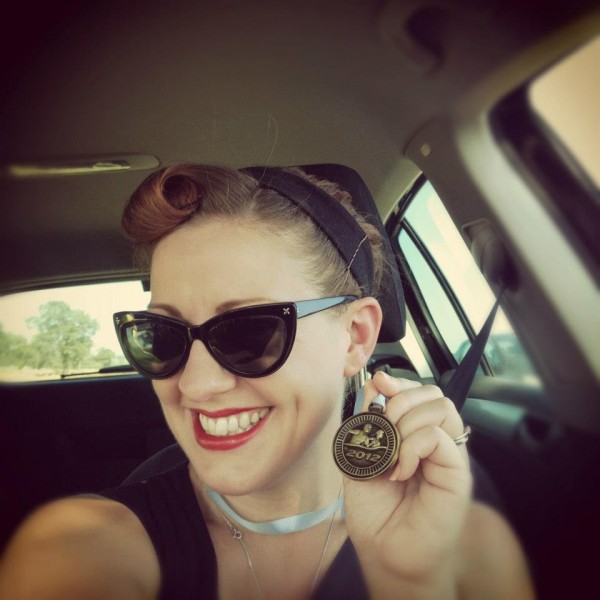 Why should people read your blog?
People should read my blog if they're a bit nosy and they want to see if it's possible to be fit and healthy without being obsessed and giving up everything that's fun!
What makes your blog different?
I do a lot of exercise, but I'm not super fit, nor am I really overweight and on a strict diet. I think it's a blog that people can relate to about a normal woman fitting healthy eating and exercise in with her everyday life, and sometimes failing.
What's your favourite blog and why?
I like Lunges & Lycra for a realistic take on fitness and Diary of a Roller Derby Rookie who is a member of my Roller Derby team and I love to read about her progress.
What advice would you give to someone who wants to start a blog?
Just do it! Pick a free platform to start with, but buy your domain name, then start writing and see how it goes. Don't wait till you've got all the equipment you think you need, or the perfect design, these things evolve. Do make sure you have social media following options early on though.

How does a good PR work with you?
A good PR is upfront about exactly what they want from the relationship from the initial contact and treats each blogger as an individual.
What do PRs do that's bad?
Requesting changes that they hadn't mentioned before the start of a project, particularly inserting specific keywords and links (though to be fair this is more often SEO agencies than PR). With PR companies I think it's mostly in addressing emails as 'Dear Blogger', it's not that hard to find out a blogger's name normally; sending out generic cut and paste emails that are really easy to spot: 'I'm a huge fan of your blog. I really loved your post on [insert latest blog post here]'; and basically not doing their research before getting in touch.
92% of UK journalists are on Twitter, how important is it to bloggers?
I think it's vital to bloggers. Social Media is a way of getting involved in the conversation and allowing people to share your content. Even if you don't use it that often to chat and network it's important to offer people that method of following your blog if that's what they prefer.
Editorial information on Gemma Seager, Lipstick, Lettuce & Lycra and thousands of other media contacts and outlets, can be found in the CisionPoint Media Database.
Priyanka Dayal
https://www.vuelio.com/uk/wp-content/uploads/2023/09/vuelio-logo-200px.png
Priyanka Dayal
2013-12-05 15:13:13
2013-12-05 15:13:13
Speedy Spotlight: Lipstick, Lettuce & Lycra