Speedy Spotlight: My Little Book of Style
My Little Book of Style will be featured in this week's Media Updates. Author Becci Ireland spoke to Cision about bloggers and PRs needing to do research, starting a vlog and playing guitar.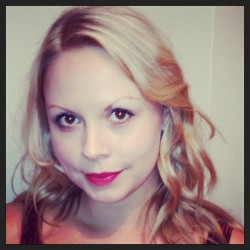 Why should people read your blog?
I have over 12 years' experience working within the fashion and beauty industry so I'm lucky enough to class myself as an expert when it comes to style, skincare, hair care and makeup. You can trust what I have to say comes from my own personal views and that I'm well equipped to give them. I'm also due to include vlogs on my blog and YouTube channel in the next couple of weeks, which I'm very excited about!
What makes your blog different?
My blog includes a wide variety of content from reviews on the latest must-have beauty products and amazing fashion brands to posts about my day at work while styling or shooting. I also like to show my followers photo snippets of my styling work too.
What's your favourite blog and why?
Zoella – I love the layout and style and find her easy to relate to. She covers a multitude of concepts on her blog which I find very interesting.
What advice would you give to someone who wants to start a blog?
Make sure you have the time to commit to your blog. Do a lot of research before creating it to see where you feel you fit into the market. Think about the kind of style/look you would like to achieve so you can create a good brand.
How does a good PR work with you?
I prefer it when PRs contact me via email instead of too many phone calls, as I like to take my time to look at the press release and product before deciding if I want to include it. It's always good to send samples so I can actually test out the product too.
What do PRs do that's bad?
My PR pet peeve is when they don't do their research before getting in contact – I'd advise PRs to check what products I have included on my blog in the past to see whether they feel their product would fit in well. I'm not going to be interested in the latest motor bike helmet to launch!
Do you have any surprising hobbies or interests?
Nothing unusual but I do love to teach myself new things, so at the moment I'm tackling learning how to take fab pictures with my DSLR camera and also attempting to teach myself a few tunes on my guitar.
Editorial information on My Little Book of Style, Becci Ireland and thousands of other media outlets and contacts can be found in the CisionPoint Media Database.
Priyanka Dayal
https://www.vuelio.com/uk/wp-content/uploads/2019/09/vuelio-logo.png
Priyanka Dayal
2013-10-21 09:43:15
2013-10-21 09:43:15
Speedy Spotlight: My Little Book of Style