Speedy Spotlight: Shem Douglas, rants of a singleton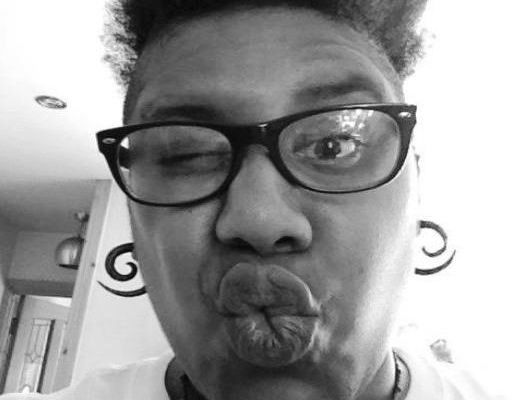 An interview with Shem Douglas, a blogger for the online dating website Dating Price Guide and author of a new e-book Mouth Open Story Fell Out: Cynical Rants Of A Singleton. She spoke to us about covering the dating game in a fun yet truthful way through her posts and working with PRs and marketers in getting her name 'out there.' 
Why should people read your blog? What makes it different? The site offers helpful info on people debating whether to jump into the online dating scene as well as top notch info on dating. You can follow my rants and thoughts on dating and relationships in general which I've been told have a tendency to amuse and offend all at once!
How do you measure the success of your website?As the site is fairly new, I guess traffic is the basic metric I'm looking at currently. Referral traffic and ultimately number of sales of my new ebook.

What's your favourite blog and why? I really love Oliver Emberton  because he speaks the truth! I like blogs where the author talks to you like a normal person. There is logic to his madness and his site looks slick.
What advice would you give to someone who wants to start a blog? First of all… Just do it. There are so many different blogging platforms to use and it's pretty straight forward. Also, write a blog that you are passionate about otherwise it just won't work.
How do you work with marketers and PRs? I love hearing from PRs when they have taken the time to understand my site and actually pitch something that I'm interested in. I've written for magazines and news sites in the past so I know how it works and I'm always happy to help out when I can.
Who do you work with in brand marketing? PRs? SEOs? Anyone else? PRs mainly and reaching out to other writers.
What can marketers do better in working with you? I guess being upfront and honest is something I appreciate. Cut out the jive and just highlight what you can offer or how I can help. It sounds pretty obvious/selfish but when you're busy it's much easier to just get to the point.
What was your blogging highlight of 2013? Launching my ebook on Amazon was a big step for me. It was my first leap into self publishing so I learnt a great deal. It will hopefully be the first installment of many!
What will be big in your blogosphere in 2014? Pushing and expanding my reputation in the relationship blogging world.
I'm relatively new to the whole 'getting your name out there' so working on that side of things – hopefully this will help. I'm also keen to partner with more professionals in order to bring a new perspective to my writing. As an example, I'm hoping to start work on a psychological piece based on online dating and using the info from that to compare relationships that started online vs offline plus other dating mediums.
Editorial information on Shem Douglas, Dating Price Guide and thousands of other media contacts and outlets, can be found in the CisionPoint Media Database.
https://www.vuelio.com/uk/wp-content/uploads/2014/05/shem.jpg
489
528
Priyanka Dayal
https://www.vuelio.com/uk/wp-content/uploads/2023/09/vuelio-logo-200px.png
Priyanka Dayal
2014-05-20 09:59:53
2014-05-20 09:59:53
Speedy Spotlight: Shem Douglas, rants of a singleton