Speedy Spotlight: The Powdered Nose
The Powdered Nose will be featured in this week's Media Updates. Author Amy spoke to Cision about her blog being a personal space, writing with personality and Twitter.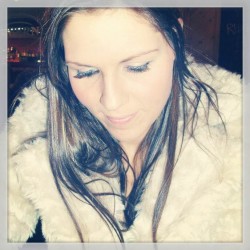 Why should people read your blog?
Firstly and most importantly my blog is honest. I am a full-time worker, trying to save for a house in this tough economy but still wanting to treat myself and look good. I write reviews which sum up whether the product is worth splashing your hard earned cash on or not! 
What makes your blog different?
Personality! I try to write like I would talk; no jargon or waffle and with the odd joke thrown in.
What's your favourite blog and why?
Beauty on a budget. Summer's blog was one of the first that I read and I have loved it ever since. She has a great eye for a bargain and always shares information on where the best budget products can be found!  
What advice would you give to someone who wants to start a blog?
Go for it! Your blog is your own personal space and there is no right or wrong way to do it. Just be honest and include plenty pictures!  
How does a good PR work with you?
A good PR reads your blog before contacting you or agreeing to work with you. I like it when a PR comments on a particular post of mine that they liked and what they liked about it.  
What do PRs do that's bad?
Bad PRs refer to PR samples as 'free'. They are anything but free! The work that goes into a blog post is clearly much more than they realise.  
92% of UK journalists are on Twitter, how important is it to bloggers?
Twitter was the turning point for my blog. It's a way to meet other bloggers, get new readers and promote your posts!
Editorial information on Amy, The Powdered Nose and thousands of other media contacts and outlets, can be found in the CisionPoint Media Database.
Priyanka Dayal
https://www.vuelio.com/uk/wp-content/uploads/2019/09/vuelio-logo.png
Priyanka Dayal
2013-11-27 11:02:00
2013-11-27 11:02:00
Speedy Spotlight: The Powdered Nose