Spotlight on family travel blog Mini Travellers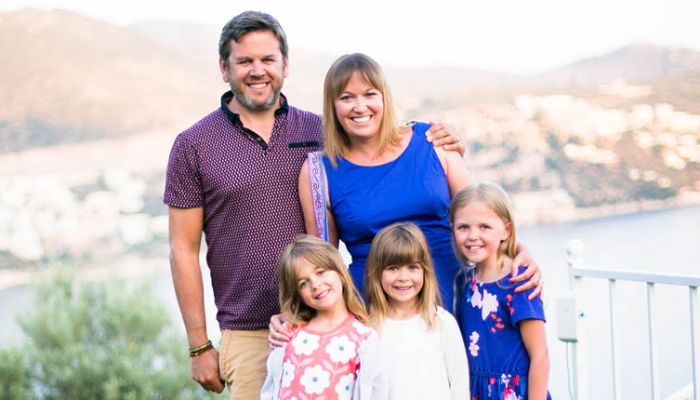 Mini Travellers is the family travel blog written by mother-of-three Karen Beddow. Recently ranked in the top 10 in the UK, Mini Travellers charts the Beddow family's travels from Wales to Rwanda. We recently caught up with Karen to learn about her scary close encounter with a mountain gorilla, advice for families that want to travel and how she likes to work on creative campaigns.
What's the family travel blogging community like?
Genuinely incredibly supportive, I have some wonderful friends that I've made over the last few years and was lucky enough to spend a long weekend with a lot of them in Tuscany at the beginning of this year.
Where is the best place in the world for families?
A really hard question to answer as I think that's different for every family. For us its Greece and Africa!
What's the scariest experience you've had while travelling?
Well this encounter with a huge mountain gorilla comes pretty high up!
Where haven't you been that you'd still like to visit?
Too many places but Japan, Zambia, Vietnam, Chile and Argentina are really high up my list.
What advice would you give families who are worried about travelling?
Read up on where you are going (there are so many articles, blogs, reviews out there these days) and ask questions. Many people will be happy to reply to you and help reassure you about where you are thinking of going.
I also always think that the journey will be worth it. You just need to take the first step. Our family motto is in the words of Mark Twain to explore, dream, discover.
What one thing should PRs and brands know about you?
We love to try lots of new experiences, we love an adventure and will always cover the trip in an honest and fun way. We love to make video and our Facebook videos, which are getting some really good traffic at the moment.
What is the best campaign you've collaborated on?
It has to be the collaboration I did with Malawi Tourism at Easter this year as we just saw some incredible places and had a wonderful 14-day adventure as a family. I do, however, work very closely with Simpson Travel too and have worked with them over the last four years to develop their family offering.
Do you think bloggers need their own industry association?
I do think it would be a really good idea but I know that there have been people that have tried and there doesn't seem to be one that is overwhelmingly the one to be part of.
What other blogs do you read?
Lots and lots. I genuinely read loads, but some of my favourite travel blogs are The Travel Hack and Cruising With Kids.
Karen and her blog are both listings in the Vuelio Influencer Database along with thousands of other bloggers, vloggers, journalists and opportunities.
https://www.vuelio.com/uk/wp-content/uploads/2018/08/Mini-Travellers.jpg
430
760
Holly Hodges
https://www.vuelio.com/uk/wp-content/uploads/2019/09/vuelio-logo.png
Holly Hodges
2018-08-02 10:40:26
2018-08-02 13:53:26
Spotlight on family travel blog Mini Travellers