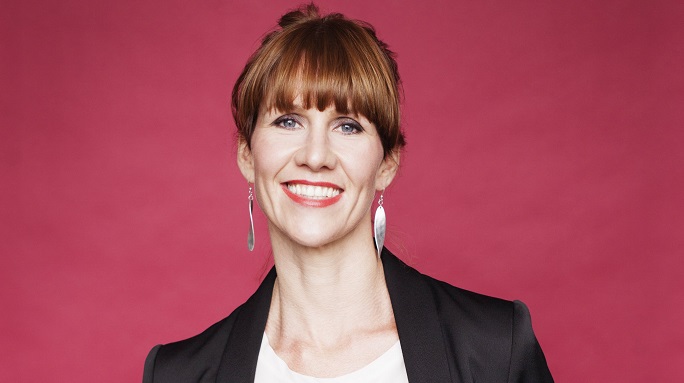 Sarah Hall is an award-winning pioneer of best practice in the PR industry. Sarah was the first North East practitioner to become Chartered, a status that recognizes the highest standard of knowledge, expertise and ethical practice within the PR industry and in 2014 was awarded CIPR's Sir Stephen Tallents medal for exceptional achievement in public relations practice. Having established a hugely successful career in PR, Sarah now runs her own consultancy and is the author of last year's ground-breaking book #FuturePRoof. In this Spotlight Sarah chats to us about why she decided to set up her own consultancy, being an advocate for gender equality, and what she think the future holds for public relations.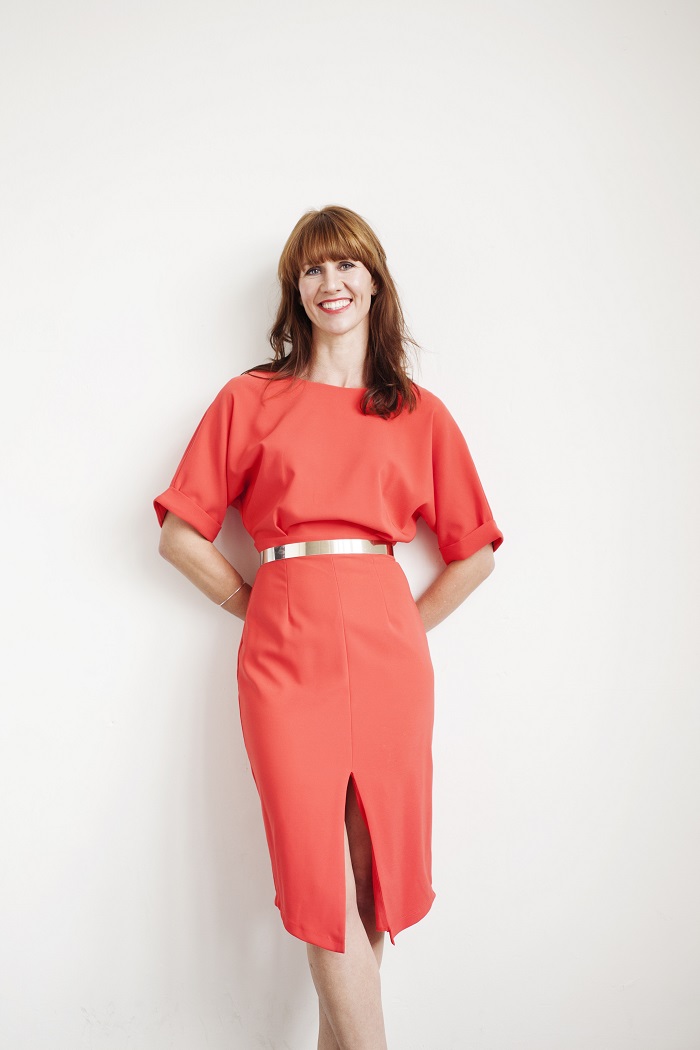 How did you get into PR? I graduated in French and Media from Leeds University and landed a job in the Regional Affairs department at Tyne Tees Television back in the days when it was still producing Catherine Cookson programmes. It was fun but it wasn't long before I moved to a public relations and since then I've remained consultancy-side.
Why did you decide to set up Sarah Hall Consulting? When the recession hit in 2009 I was running the North East and Yorkshire operations of what was at the time the UK's largest independent marketing group. I was doing more management than client facing work and it soon became clear there was an opportunity to go it alone, offering strategic PR consultancy without the agency overheads. Equally, I was frustrated with the way my career was going compared to my male counterparts. I've never looked back.
You are considered a pioneer of best practice in the public relations industry? How do you feel about this? 
There is never room for complacency and I don't always get it right. The trick is to learn from your mistakes. I gained a great deal of rigor as chair of the CIPR's Professional Practices Committee and in my daily work apply both the CIPR and PRCA's code of conduct to PR practice as much as possible.
In terms of ethics, Dr Johanna Fawkes speaks a lot of sense. She talks about trusting your instincts when faced with a situation you're unsure of. What she means is our inner response usually helps us find the right way forward and to do the right thing. She's not wrong.
You've established yourself as an ethics tsar and gender and equality advocate through your work. Why is this important to you? I'm a big believer in social mobility and equality for all. A grant from my local Council helped me get to university where I secured an internship and my first foot on the career ladder.
Public relations teams needs to represent the wider public and we can't do that if we don't employ people of both genders, from different socio-economic and BAME backgrounds.
Gender wise I was frustrated in my last role by being seen as a "ticking time bomb" because I was married and wanted children. I knew it was hampering my prospects and ended up setting up my own business to deal with this. It shouldn't have to be this way.
For the #FuturePRoof project you brought together over thirty thinkers and doers in a study about the future of public relations, what was the impetus behind this?
#FuturePRoof started as a dream of mine to create an agency handbook that defined all the issues facing PR practitioners today. As I met with people the remit widened and it was over a coffee with Dr Jon White that I realised what the purpose of the book had to be. #FuturePRoof needed to reassert PR's role as a management discipline.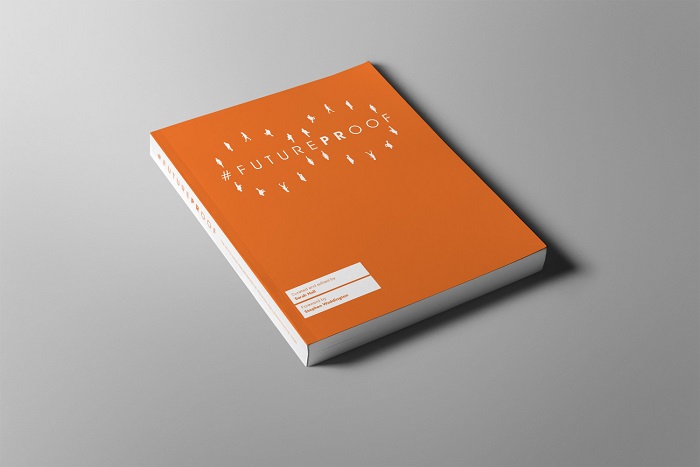 The project is billed as the biggest ever conversation about the future of the public relations, was this intentional? This was absolutely intentional. The phrase was coined by Stephen Waddington who wrote the foreword to the book, as well as a chapter on competency frameworks. By the time we'd finalized the spec and received all the contributions, we knew #FuturePRoof offered a clear indication of where the PR industry is now, but signposted strongly the direction it is taking. The book offers much more than just a snapshot in time.
What were the key insights?
From the feedback received, people take all sorts of different things away but these are mine:
If you think about PR as a management discipline, you will upskill and sell yourself accordingly, and be taken much more seriously by those in the C-Suite.
Never stop learning
For the rest, read the book
In what way does it offer a fresh perspective on issues such as the value of public relations to organisational success, ethics and measurement and evaluation? We're going back to the future. In 1999, Dr Jon White presented a paper to the Swiss Public Relations Society that stated the future was bright for practitioners. This was dependent on practitioners recognising 'the opportunities presented by the environment and management needs' and taking 'steps to educate and train themselves', as well as making 'full use of communication technology, to provide reliable, if not indispensable, services to managers as they seek to deal with complexity and manage successful businesses.'
We didn't listen back then and we haven't since. The fresh perspective is that we need to listen right now and change our mode of practice.
What do you think about the future of public relations, especially in relation to managers thinking more about innovation? As long as we evolve and adapt, we'll be fine. Practitioners who think paid promotion isn't part of the job need to think again. At Sarah Hall Consulting we adopt a channel neutral approach. My belief is that's what all sustainable PR agencies will do in future.
Have you got any new exciting projects on the horizon? I'm busy working with Stephen Waddington and the PRCA/ICCO on a project on mental health. I'll also be doing a call out for contributions for a second edition of the book before too long so visit www.futureproofingcomms.co.uk, follow @weareproofed or join the #FuturePRoof community on Facebook if you're interested in getting involved.
https://www.vuelio.com/uk/wp-content/uploads/2016/06/Sarah-Hall-three-quarter2.jpg
383
684
Jake O'Neill
https://www.vuelio.com/uk/wp-content/uploads/2019/09/vuelio-logo.png
Jake O'Neill
2016-06-07 09:57:19
2016-06-07 10:04:45
PR Spotlight: Sarah Hall