Spotlight with the No. 1 Running blog: The Runner Beans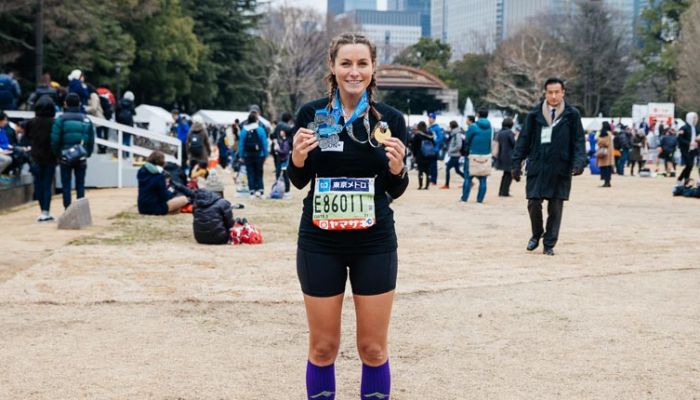 Charlie Watson writes The Runner Beans, which was recently ranked as the number one running blog in the UK, a title it's held for years. Charlie has been blogging her passion for running since 2011 and now runs around the world – this year she's running three marathons!
We caught up with Charlie to find out how important running gear is, the rise of Instagram and how she works with PRs.
How do you describe what you do to other people?
It's a tricky one – I think it depends who I am talking to (and their age!). I tell a lot of people that I 'have a blog and Instagram' whereas to the older generation I often say I'm a 'freelance writer'.
How does social media feed into your blog – are any channels more important?
Yes, my Instagram is so helpful for driving traffic (through the swipe up feature) to my blog. I would say that recently brands are more keen on doing collaborations on Instagram and Instagram stories, with the other social and blog as supplementary channels.
How important is the right clothing/gear for running?
There is NOTHING worse than running 20+ miles in shorts that ride up/fall down, a sports bra that chafes and shoes that give you blisters. I've tried and tested enough shorts that I've found the right pairs for me (I love lululemon Track and Train and Oiselle pocket joggers), and I won't wear anything other than Triumph Triaction sports bras.
What's your favourite pair of trainers?
I just bought myself another pair of the Nike Vaporfly 4% for my marathon in November – there's something so light and bouncy about them that make you feel like you're flying.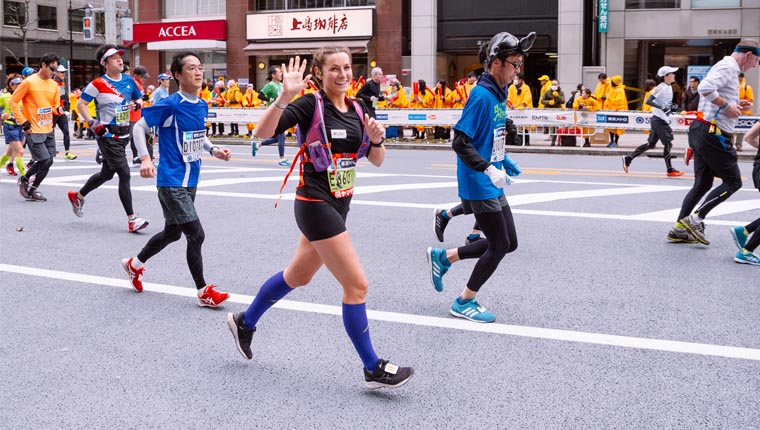 Where's the best place to run in the world?
For me it's anywhere near water – I love the Thames towpath in west London from Putney to Richmond, but equally love running on the coast when abroad, or in Central Park in New York.
How many races do you compete in a year?
I've honestly never counted – but I do know that this year I'll run three marathons!
What advice would you give PRs?
Don't send blanket emails – engage with the blogger and target them with the right product for them. Understand how they work and it will create a more symbiotic relationship for everyone.
Do you accept press releases?
Yes – but again, when they have been targeted and personalised.
What's the best collaboration you've worked on with a brand or PR?
I've worked on some incredible partnerships over the years, but most recently I am loving the partnerships that involve travel for races – like a recent partnership with Visit Savannah and the Savannah Women's Half Marathon for the weekend, and the LA Marathon back in March.
What are your favourite blogs?
My favourite blogs are honest recaps, sharing fashion, fitness, recipes and real life – anything with beautiful photography but a sense of realness. I like A Foodie Stays Fit, Cat Meffan, Hello Fashion, Pumps and Iron, Fit Foodie Finds, Run to the Finish and so many others!
https://www.vuelio.com/uk/wp-content/uploads/2019/04/the-runner-beans-2.jpg
430
760
Christina Pirilla
https://www.vuelio.com/uk/wp-content/uploads/2019/09/vuelio-logo.png
Christina Pirilla
2019-04-24 07:30:45
2019-04-24 15:06:07
Spotlight with the No. 1 Running blog: The Runner Beans