Taking Your Conference Online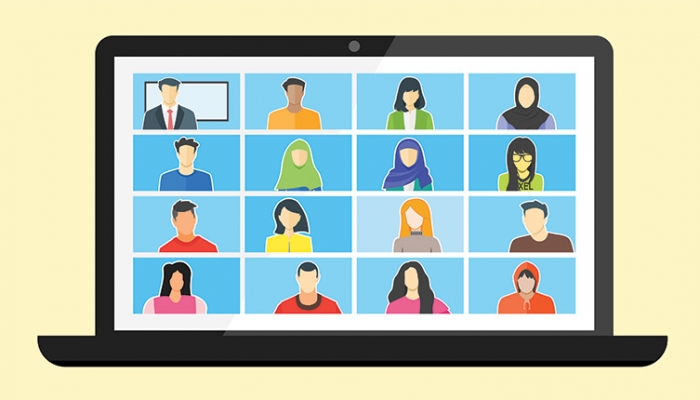 This is a guest post from Leo Von Bülow-Quirk, founder and director of UK-based conference and keynote speaker bureau VBQ Speakers.
The conference and events industry has been turned upside down in recent weeks, with large-scale events being cancelled all over the world. However, home working doesn't necessarily mean that conferences are a thing of a past. It's just a case of adapting the ways in which we share information, and carefully curating online conferences that delegates can safely access at their convenience.
We've seen a more widespread use of a whole host of smart online learning and communication tools recently. And these new ways of interacting could well be here to stay, as increasing numbers of companies start to recognise the benefits of more flexible and accessible ways of communicating.
There are numerous advantages to taking your conference online. Virtual conferences are environmentally friendly, they're easily accessible and of course they're likely to be far more cost-effective for attendees and companies involved. Just take a look at some of the following options, you might be surprised by what you can do.
Virtual keynote speakers
Passionate keynote speakers are, of course, one of the key attractions of conferences. And the good news is that these keynote speakers can easily share their knowledge via online presentations.
There are plenty of cutting-edge tools available to help conference organisers create the perfect online event, complete with the very best speakers from all kinds of different industries. Search for and hire a talented speaker, and take a look at Zoom to see how your speakers can share their message digitally.
Online networking opportunities
A conference is far more than a series of talks. It's an engaging experience, and an opportunity to network. Networking is a huge draw for many top conferences, with delegates choosing to attend events to enhance their own prospects and build meaningful relationships on behalf of their businesses.
There are plenty of ways in which conference organisers can help delegates to continue to network by building shared engagement in their online events. Launch a social campaign to advertise your event, encourage attendees to join online groups and introduce talking points to break the ice.
Digital workshops
Workshops can be enormously valuable for those looking to enhance their knowledge on particular subjects. But attendees no longer need to be in the same room to access all the career-boosting benefits of a traditional workshop.
Workshops can be hosted digitally via several popular video conferencing platforms, many of which offer best-in-class communication channels for free. Explore the options of Google Hangouts, Zoom and Skype to see which one might best suit your needs.
Home Q&A sessions
Sharing keynote presentations and opinions via online channels is one thing, but if you want to deliver a powerful message that really gets the attention of your audience, it's a good idea to include an interactive Q&A session.
We've seen some great Q&A sessions shared using video conferencing platforms, many of which allow viewers to submit questions through virtual chat platforms as well as speaking via video link. Other options include creating social groups on platforms such as Facebook or LinkedIn, where questions and answers can be recorded and accessed as and when users might need them.
Take your conference online using the latest digital tools, and your delegates will thank you. Explore the opportunities of video conferencing to provide delegates with access to industry-leading keynote presentations, and connect interested parties via social groups.
https://www.vuelio.com/uk/wp-content/uploads/2020/05/Online-Conferences.jpg
430
760
Phoebe-Jane Boyd
https://www.vuelio.com/uk/wp-content/uploads/2019/09/vuelio-logo.png
Phoebe-Jane Boyd
2020-05-19 10:26:02
2020-06-06 18:51:14
Taking Your Conference Online