Talking beauty with top beauty blogger Jasmine Stewart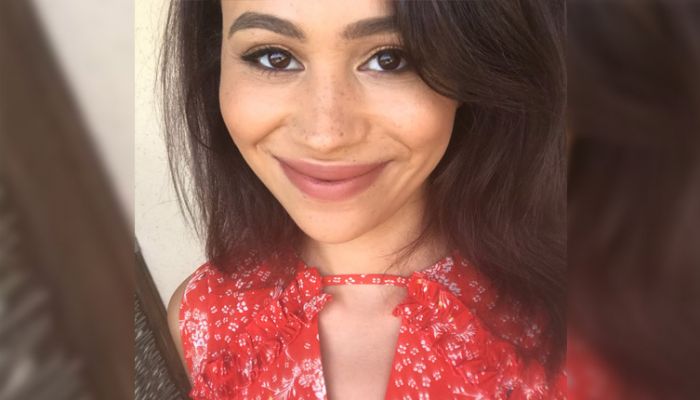 Jasmine Stewart writes Jasmine Talks Beauty, the beauty blog that was recently ranked in the Top 10. Covering beauty for all budgets, Jasmine Talks Beauty is not a tutorial site but an outlet for Jasmine to share her love of all things beauty.
Jasmine told us about Instagram's influence on beauty trends, the development of her blog and working in the right way with PRs for long term success.
What makes your blog unique?
I'm not sure that there's such a thing as uniqueness in a blog any more, but that doesn't bother me as such, I just try to give my honest, in-depth thoughts on the products I've tried in a chatty and engaging way. If that connects with people then amazing!
How has your blog changed from when you first started to now?
When I started, my design and photography definitely wasn't good! These are both things I've really invested in, both in terms of getting better equipment and in terms of time to hone my skills. Content-wise I still think I do a mixture of single-product reviews and more general posts. I'm just lucky enough to receive products to review now, meaning I can create more content that people are interested in.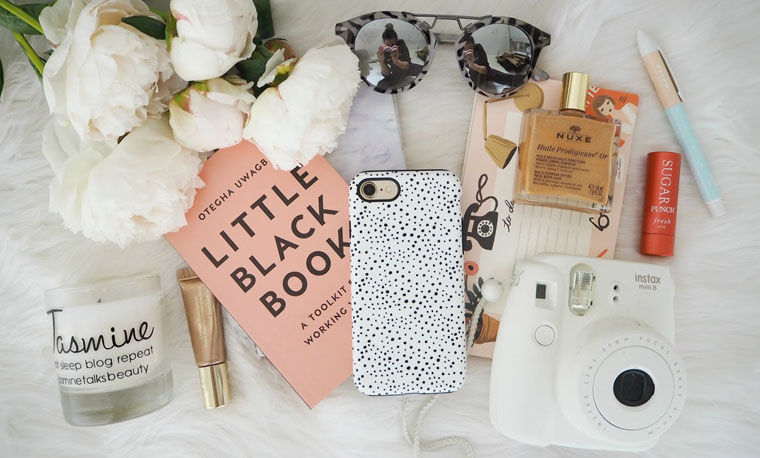 What is the biggest trend in the beauty world right now?
Instagram makeup is huge at the moment: the bold brows, overlight nude lips, lots of highlighter and flawless full coverage base.
What will the next big thing in beauty be?
You also have the response to the Instagram look with brands like Milk Makeup and Glossier, which have a very minimalist makeup vibe; that is definitely more my sort of thing. I see more and more brands bringing out natural, fresh makeup-skincare hybrid products.
What's your favourite beauty brand?
I really love ColourPop at the moment – they bring out such exciting, high-quality, low-cost products. I'm also loving independent makeup brands.
What should PRs know about you?
I often think PRs don't realise just how many products bloggers receive! We physically can't review every single one but, unless the product was sent without asking, I will always let my contact know if I liked something, if I didn't and what content I've made on it or if I've decided not to feature it.
I know some are willing to post 'reviews' after short periods of time, however I really test out a product and share my honest thoughts on them. Most do appreciate it, though there are a few out there who either get annoyed if you don't sing a product's praises or chase you for reviews.
My aim here is to: a) try the product properly and b) include it on my blog in a way I think people will enjoy. The vast majority can appreciate this and these are the people I develop long-term relationships with, but if PRs are funny about me not liking one product in a box of five, just send out blanket press release emails or hassle me a lot about something I've literally just received, then I just don't think that's compatible with how I work, so I don't choose to work with them again.
What are the best campaigns you've been part of?
I'm pretty selective about the campaigns I've been included in so all of the work I've done has resonated with me and I've been excited to create and post the content. I really enjoy doing campaigns where I get to talk more about my personal experiences – I recently did one for a classic summer product so got to talk about some of my holiday memories and earlier in the year I was part of a skincare campaign, so got to discuss my skin journey over the years and the routine I've found that works for me.
What other blogs do you read?
There are so many! I love the photography and aesthetic of Pint Sized Beauty, Beauty By Kelsey and Gemma Louise. I read pretty much every post on Beauty Drama Queen, Laurzrah and LPage Beauty because they're always posting on topics and products I'm interested in.
Jasmine and her blog are listed on the Vuelio Influencer Database along with thousands of other bloggers, vloggers, journalists and opportunities.
https://www.vuelio.com/uk/wp-content/uploads/2018/07/Jasmine-Stewart.jpg
430
760
Holly Hodges
https://www.vuelio.com/uk/wp-content/uploads/2023/09/vuelio-logo-200px.png
Holly Hodges
2018-07-03 10:42:11
2018-07-03 10:42:11
Talking beauty with top beauty blogger Jasmine Stewart