Talking beer with The Pub Curmudgeon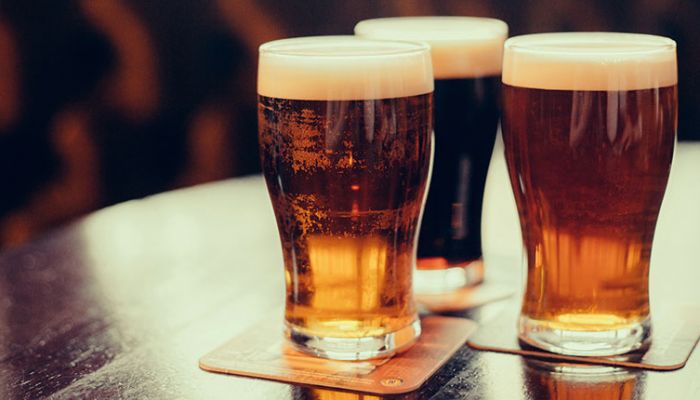 Choosing to remain anonymous The Pub Curmudgeon shares their thoughts on all things beer and pubs. Recently ranked in the Top 10 Beer Blogs, The Pub Curmudgeon chatted about about whether pubs are dying out, the best brewery and whether bloggers should have their own association.
How has your blog changed from when you first started?
The biggest change is that a lot of the one-liners and links to articles have moved to Twitter, so it now tends to concentrate on longer, more considered pieces.
What's your favourite ale?
Impossible really to name just one, but if forced to I'd pick Batham's Best Bitter, a wonderfully complex, subtle and deceptively drinkable beer.
What's the best brewery?
One from the select band of independent family brewers that have survived the past forty-odd years and are still flying the flag for traditional British beers, such as Hook Norton and Harveys.
Where's your favourite pub?
The Black Horse at Clapton-in-Gordano in Somerset, which claims to date back to the 14th century and retains an unspoilt interior of great character. It continues to be a proper local pub and not just an eating house.
Are pubs in danger of dying out?
Not really, but various social and legislative changes over recent decades have made their appeal much narrower than it used to be.
If you were running a dream pub, what would you have on draft?
My dream pub would be aimed at a wide cross-section of people, not just beer enthusiasts. I'd start with Draught Bass and whatever "ordinary" bitter the locals were most keen on.
What one thing should PRs know before contacting you?
The dishwasher. And the dyson. Anything that makes my life easier.
What one thing should PRs/brands know about you?
I have a good face for radio.
What are the best collaborations you've worked on?
I've not really gone in much for collaborations, but one memorable one was last Autumn when Martin Taylor, Richard Coldwell and I had a day out in Leicester and each blogged about it from our different perspectives.
Do you think bloggers need their own association?
No. Bloggers cover a huge range of standpoints and it can't really be said that they have a collective interest.
What other blogs do you read?
I follow a wide range of blogs, but three I would pick out are Retiredmartin, Tandleman and Velvet Glove, Iron Fist.
https://www.vuelio.com/uk/wp-content/uploads/2018/09/Pub-Curmudgeon.jpg
430
760
Holly Hodges
https://www.vuelio.com/uk/wp-content/uploads/2019/09/vuelio-logo.png
Holly Hodges
2018-09-27 14:30:29
2018-09-27 15:06:00
Talking beer with The Pub Curmudgeon