Talking top interiors with The Design Sheppard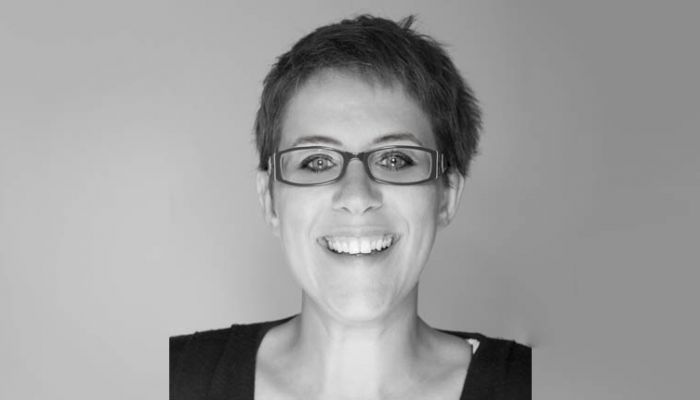 The Design Sheppard is written by Stacey Sheppard and was recently ranked in the Top 10 UK Interior Design Blogs. Originally a personal scrapbook, The Design Sheppard has since grown into one of the most recognisable interior design blogs in the country. We caught up with Stacey, who told us how her blog has evolved over time, why she's a writer not a designer and how she likes to collaborate with PR and brands.
How has your blog changed over time?
My blog has been through a couple of redesigns over time and each time I've rebranded it has taken on a more professional look. To start with, I was pretty clueless when it came to the visual side of creating a blog and I've learnt so much over the years.
The Design Sheppard started out purely as a kind of personal scrapbook where I would document all the design finds that I was discovering. I wasn't really blogging for anyone other than myself and even today, if everyone stopped reading, I'd probably still keep writing as I see my blog as a place to record all the lessons that I am learning about interiors and all the tips and advice that I have picked up along my journey when it comes to home design. So that hasn't really changed, despite the fact that I have amassed a rather large readership. But I always try to make sure that my readers can learn something from my posts.
One thing that has changed though is that my blog has now become a business. I resisted this for so long. Coming from a magazine background it always seemed a bit wrong to accept payment for what I considered to be editorial content. So, for the first five years I point-blank turned down every kind of brand collaboration that I was offered, and there were many!
I was really quite late to the monetisation game and I probably missed out on a lot of opportunities. But I wanted to wait until I had worked out how I could make this work for me in a way that I knew wouldn't damage my integrity and break the trust of my readers. I'm now in a place where I feel more comfortable taking on brand collaborations and I have more confidence in my own decisions.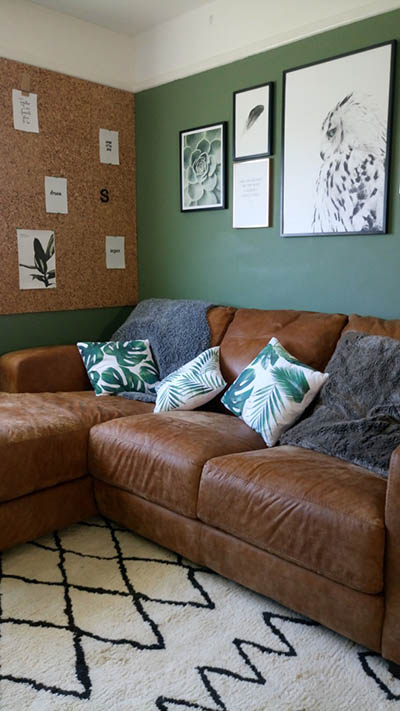 How would you describe your style?
I find this really hard to answer as I'm not really sure I have one distinctive style. When it comes to my own home I prefer a more contemporary look. I'm a big fan of industrial style interiors and I suppose that's quite a masculine look. I like the minimalism of Scandinavian interiors but I am also starting to appreciate a more glamorous approach to interiors. My style tends to change depending on the room and what the function of that room is.
What makes a great interior design blog?
For me, my favourite interior design blogs are inspirational, aspirational, well written, easy to navigate and beautiful to look at. They are also full of the author's personality. I like to feel like I am getting to know someone when I read their blog. I also think it's important to share, whether that is knowledge, advice, tips, or resources. I like blogs where I feel like I'm learning something new.
What's the split between your own creations/designs and featuring others'?
My blog is different to a lot of other interior design blogs today. As I mentioned, I came from a magazine background, so when I started The Design Sheppard, I wanted it to be like my own magazine. So, I solely featured the work of other people. And this was pretty standard back when I started in 2009. However, it became increasingly popular to feature your own home and makeover projects. I first started to share my own projects after we bought our flat. I felt quite uncomfortable doing this to begin with as I felt a lot of pressure from social media to have an amazing home. But I try not to compare myself to others and I have to constantly remind myself that I am a writer not an interior designer or stylist. I'd say the split is probably 20/80 today.
What's your favourite room in the house and why?
My favourite room at home would have to be my living room. I love the colour of it, which is Moss Blanket by Dulux. This shade of green is very popular now and was in abundance at Maison & Objet this month, but we've lived with it since 2013 and I love it. I find it very calming and balancing. There are a lot of natural materials in our living room like wood, cork, leather and terracotta and it is packed full of plants. I've also used a lot of copper which contrasts really well against the green. This room is my happy place.
How do the seasons affect your content?
I've never really been a big one for seasonal content. I know it's a great way to increase your traffic, but writing about Christmas months in advance just doesn't fill me with joy. I only write about things that excite me and make me happy and I just don't enjoy forcing myself to write content because it's the right season.  Maybe this is a foolish decision, but at the end of the day I want to enjoy writing my blog.
What one thing should PRs/brands know about you?
I'm not an interior designer and I'm not a stylist. I'm a writer who is passionate about interior design. People constantly assume that I am a designer and I'm always having to point out that I'm not.
What are the best campaigns/collaborations you've recently worked on?
I think it was probably one I worked on with Black & Blum for their #DesignForHealth campaign. I was helping to promote their BOX APPETIT range of stainless steel food storage containers. I was very apprehensive about doing this campaign as my styling and photography skills aren't exactly to a professional standard and food photography is notoriously difficult. My husband gave me a hand and I was so proud of the results. I was also able to put it into the wider context of the environmental damage that is being done by single use plastics. This was definitely a great collaboration for me and the feedback I got on the post just confirmed that.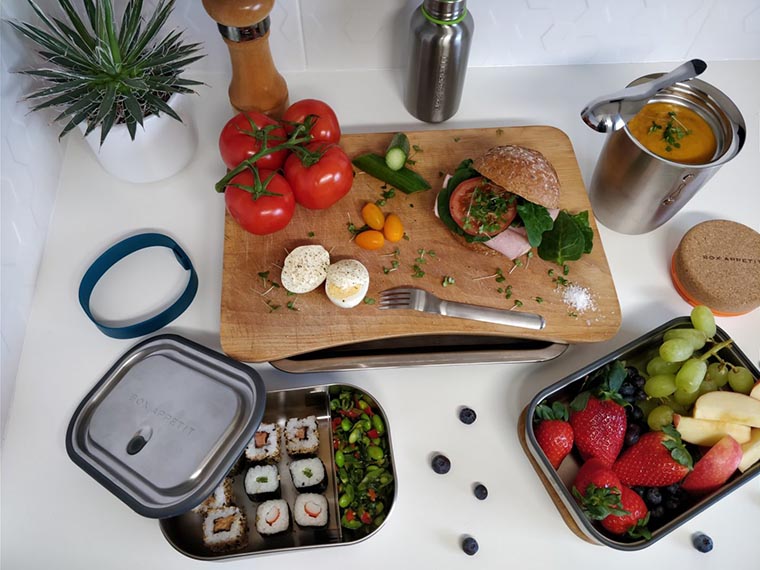 Do you think bloggers need their own industry association?
Absolutely! Since the rise of "influencers", the blogosphere has become extremely difficult to navigate. There are rules and regulations surrounding disclosure but these seem to be very open to interpretation. The language that bloggers use to describe their collaborations is pretty vague and confusing. It is extremely difficult for bloggers to make out what commercial relationships are in place on blogs, so it must be near on impossible for readers to tell what involvement the brands have in these posts. This lack of clarity is creating a lot of mistrust and negativity towards bloggers at the moment.
Having an industry association would go a long way to improving the influencer marketing industry for bloggers and would help to ensure ethical conduct, provide clear best practices and create greater transparency. This can only be a good thing, for bloggers, for readers and for brands.
What other blogs do you read?
I read a lot of blogs but some of my favorites are Dear Designer, Mad About The House, Swoon Worthy, Well I Guess This is Growing Up, Making Spaces, Seasons in Colour, Hello Pea Green, Boreal Abode, The Interior Editor, Style Squeeze, In Two Homes and so many others.
https://www.vuelio.com/uk/wp-content/uploads/2018/09/Stacey-Sheppard.jpg
430
760
Holly Hodges
https://www.vuelio.com/uk/wp-content/uploads/2019/09/vuelio-logo.png
Holly Hodges
2018-09-13 15:19:34
2018-09-13 15:19:34
Talking top interiors with The Design Sheppard