That Squat Bot – a brand new entry in the Top 10 Fitness Ranking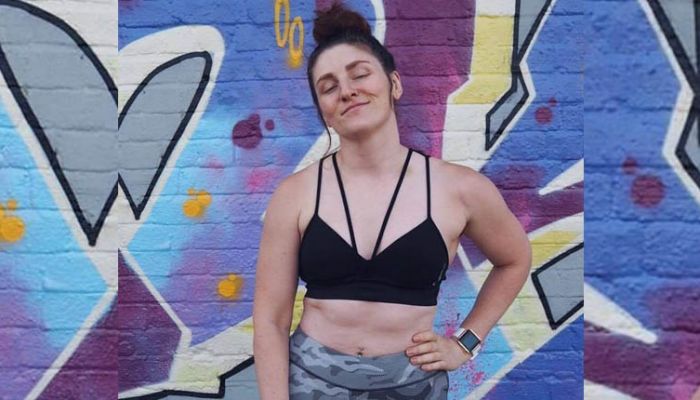 Sarah Harradine writes That Squat Bot, which recently joined the Top 10 UK Fitness and Exercise Blogs. Covering workouts, strength training and Crossfit, That Squat Bot is the one-stop-shop for all things fitness no matter what your level. We caught up with Sarah to find out what exercises newbies should learn first, why regular exercise is more important than heavy exercise and why working in-depth with brands is the way forward.
What keeps you interested in blogging?
It gives me a real opportunity to learn and try new things, as whenever I want to write about something I like to research as much as possible, so my content can be used by beginners and more experienced people alike. In a weird way I miss researching essays for uni, and blogging helps me scratch that itch.
At what age do you think you're fittest?
It depends – the age where you can balance out sleep, stress, strength training, eating enough and moving enough. For some of us this could be 21, for others it could be 61. So far in my life I was 'traditionally' fittest at around 28, but I was also stressed and eating too little! I hope my fittest years are yet to come.
How easy is it for someone to incorporate fitness into your daily routine?
It should be achievable for most of us to add in a 30-minute brisk walk or low-impact home workout into each day. Doing something consistently is more important than going all-out once a week or less.
What exercises would you suggest someone starts with if they're just starting out?
I would always suggest you learn to squat, hinge, push and pull. Once you've got the movement patterns nailed, add some weight.
What's your favourite healthy snack?
Mangoes, pomegranates and watermelon, or anything with peanut butter!
What one thing should PRs and brands know about you?
I also work in health and fitness marketing, so I like to ensure the campaigns I work on are fair for all parties involved. I also like a list of deliverables to follow when creating content for a brand – it prevents ambiguity around what the brand really wants.
What are the best collaborations you've worked on?
I have a collaboration coming out soon with a big running brand that I'm really proud of, not least because we spent over eight hours filming it in a very sweaty room on the hottest day of the year so far! I also absolutely loved walking the Camino de Santiago with G Adventures last year.
Do you think your relationship with PRs and brands is changing over time?
I find that I'm working more deeply with fewer PRs – I love doing as much as I can when I have a great relationship with an agency or individual at the agency.
Do you think bloggers need their own industry association?
I think that we're certainly on the cusp of needing some set guidelines for the industry. Many new bloggers are taken advantage of by companies, and some bloggers use underhand tactics to try and get ahead.
What other blogs do you read?
I love Carly Rowena, Imperfect Matter, Keep It SimpElle and Break The Loop!
Sarah and That Squat Blog is listed in the Vuelio Influencer Database along with thousands of other blogs, vlogs, outlets and opportunities.
https://www.vuelio.com/uk/wp-content/uploads/2018/08/Sarah-Harradine-that-squat-bot.jpg
430
760
Merryn Williams
https://www.vuelio.com/uk/wp-content/uploads/2023/09/vuelio-logo-200px.png
Merryn Williams
2018-08-15 09:30:34
2018-08-15 13:14:57
That Squat Bot – a brand new entry in the Top 10 Fitness Ranking