It's social media Friday once again and today we're measuring mentions of the Masters 2013. A hotly anticipated tournament, the Masters started yesterday and will come to a conclusion this Sunday. In the build-up to the event, social media had two names on its lips: Tiger Woods and Rory McIlroy.
Using Cision Social Media we can track how the players are mentioned in relation to the word 'win'. In the week leading up to the tournament the mentions of the top players looked like this: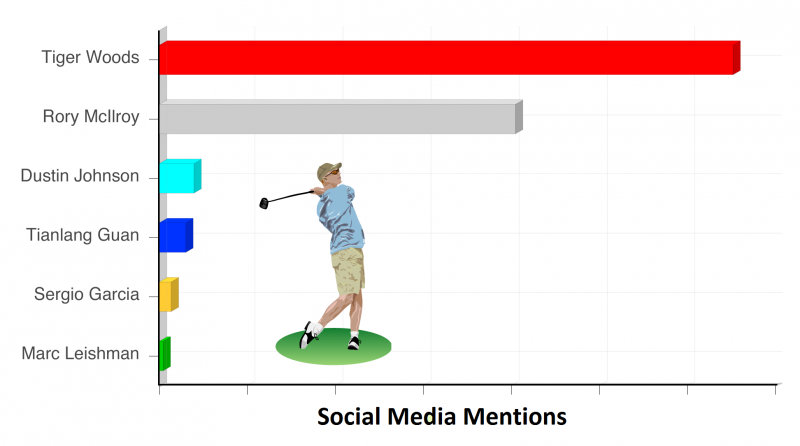 The first day of the tournament was yesterday and conversation was still focused on Tiger Woods, who is aiming for his fifth Masters win. A lot of the conversation was drawing parallels with, and in some cases just describing, his first Master's victory in 1997. That said he has still managed to come out on top as social media's winner – despite finishing the day on a disappointing -2.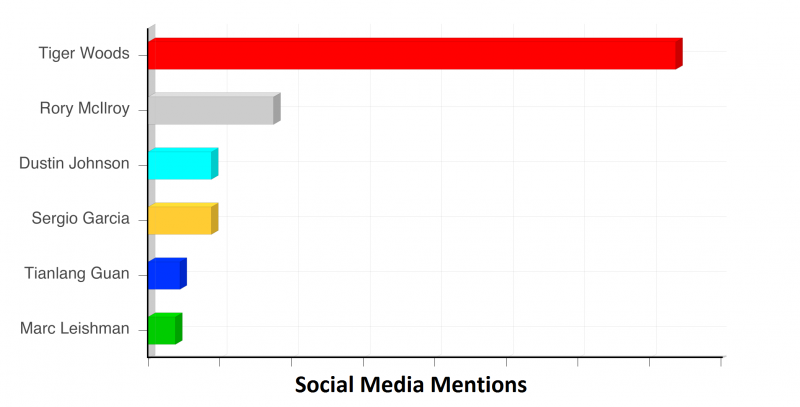 With the second day of the tournament just underway, the mentions have shifted and the 'win' focus, while still on Woods, has spread to current tournament leader Sergio Garcia. Tianlang Guan does very well within the win mentions but as he's a 14-year-old, the mentions are focused more on his age than his chances.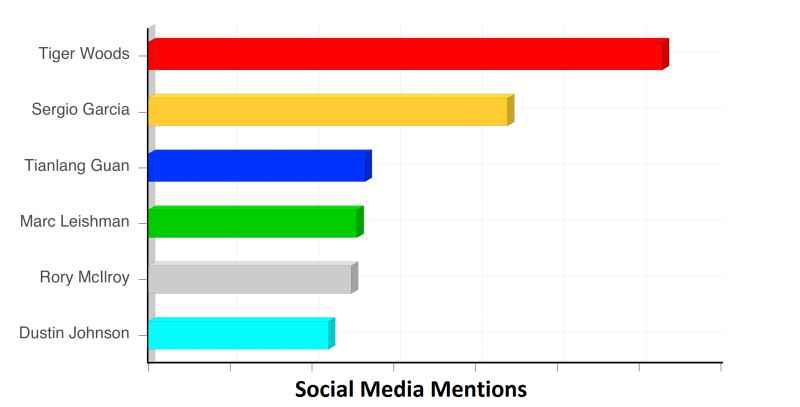 We look forward to the Masters 2013 developing as the conversation is likely to shift again and again. With the online commentators still predicting a Woods win, we could be in for a very interesting weekend.
Graphs made using Cision Social Media with data via CisionPoint. 
https://www.vuelio.com/uk/wp-content/uploads/2019/09/vuelio-logo.png
0
0
Priyanka Dayal
https://www.vuelio.com/uk/wp-content/uploads/2019/09/vuelio-logo.png
Priyanka Dayal
2013-04-12 14:46:54
2013-04-12 14:46:54
The Masters 2013