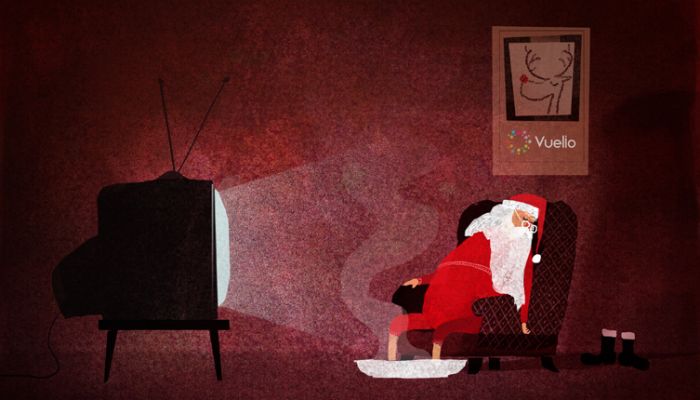 In the week that time forgot, the media headlines may be few and far between but there are still gems in this festive period. From Christmas viewing figures to Prince Harry's Today programme, here are the biggest media stories of the week.
Christmas viewing figures
While the Queen's Speech was enjoyed by 7.8 million viewers on Christmas day, these numbers were shared by BBC One (5.9m) and ITV (1.9m). For the biggest viewing figures for any one programme, the Mrs Brown's Boys Christmas special ran away with 6.8 million viewers, or 32.6% of the television-watching public. The top 10 was, as ever, dominated by the BBC but overall the viewers were down on 2016. Last year the average for the whole top 10 was 5.97m but this year it managed only 5.58m.
This decline could be attributed to the rise of on demand streaming services, but this cannot be backed up with data as no stats or figures come from those giants. To help beat the slump, broadcasters have this year released boxsets of fan-favourite shows – as reported in the Guardian.
Prince Harry takes over Today
The man whose engagement and wedding is currently making daily headlines, Prince Harry this morning guest edited Radio 4's Today programme.  Including interviews with his father Prince Charles and former US President Barack Obama, Prince Harry's edition focused on the armed forces, mental health, youth crime and climate change.
Showing his lighter side, which has given Prince Harry an 'accessible' angle over the years, he delivered quickfire questions to Obama including: 'Harry or William?' ('William at the moment'), 'The Good Wife or Suits?' [the latter being the programme his fiancé Meghan Markle stars in] ('Suits, obviously'), and 'Queen or The Queen?' ('The Queen').
Amazon introducing advertising products
The Drum reports that, in an effort to take on Facebook and Google, Amazon will launch new advertising beyond Amazon sites and products. The tech giant is also working with Kargo to pair advertising on television and mobile screens. This is in an effort to tackle the 63.1% US digital ad investment in Google and Facebook.
Too early to call the death of magazines
The Guardian has reported on the slump in advertising revenue in the UK magazine market with an 11% year-on-year fall marking the biggest fall since 2009. It also notes that one million fewer consumers purchased print magazines or gave up their subscriptions. All that said, Group M, which buys $75bn of advertising space on behalf of clients around the world, believes the UK consumer magazine market has been seriously undervalued.
Adam Smith, directed at Group M said: 'It is too early to call the death of magazines. The decline in ad investment is disproportionate to the loss of magazine circulation. This is regrettable and probably not based on the evidence. The single biggest factor [in magazine ad decline] is probably the growth of Facebook. Google and Facebook both continue to grow strongly, and Facebook has been remarkable and is affecting every medium.'
Children's annuals in decline
The BBC has reported that the sales of Christmas annuals have declined since 2009 with a 58% drop in revenue and a 45% drop in number of copies sold. In real terms, this means that in 2016 2.3m books made £7.8m in revenue where as in 2008 the figures were 4.6m annuals bringing in £18.7m. Annuals are still seen as a good choice for Christmas presents but are thought to be suffering due to the rise in digital media and smartphones.
How can Vuelio help you with your media outreach? Find out here. 
https://www.vuelio.com/uk/wp-content/uploads/2017/12/Santa-TV.jpg
430
760
Jake O'Neill
https://www.vuelio.com/uk/wp-content/uploads/2019/09/vuelio-logo.png
Jake O'Neill
2017-12-27 11:59:31
2017-12-27 11:59:31
The media news