The rise of men's lifestyle bloggers
Last year our research showed that female bloggers dominated lifestyle categories whereas food, travel, tech and gaming were the most prominent themes for men. However, in recent years there has also been a steady increase of men choosing to blog about men's lifestyle. Founder of influencer marketing consultancy, N.K.B. Nik Speller shares his thoughts with us about this growing trend. Drawing on his experience of being a contributor to men's lifestyle blog, Buckets and Spades, Nik explains how men's lifestyle blogs are deconstructing stereotypes that men aren't interested in fashion and grooming, why Instagram is the biggest driver for lifestyle blogs, and the new men's lifestyle blogs he thinks will be making a mark in 2017.
Over the years there has been a steady increase in men's lifestyle blogs, what are the reasons behind this? A lot of the more recent bloggers have taken a good deal of inspiration and confidence from the first few guys who started out. They saw what other people have done and decided to do it for themselves – whether that's from a different viewpoint, capturing a new niche, or just emulating the blogs that they like. The rise of new social networks has also helped. A while ago, Facebook and Twitter were the only real channels going; now, there's loads out there, each suited to different bloggers skill sets.
Instagram, though, is probably the biggest driver for lifestyle blogs – the focus, almost exclusively on imagery, was a natural extension for blogs which were already followed for their visual appeal.
How do men's lifestyle blogs reflect the modern man? And how does this challenge stereotypes? I guess the stereotype of men is that the vast majority of them don't care for fashion, grooming, and the other elements of lifestyle. I'm not sure if this has ever been true, to be honest; but, lifestyle blogs have definitely helped shed that image and show that there is a huge audience out there, hungry for content on these topics.
Do you think that the rise in men's lifestyle blogs are contributing to the growing pressure men feel to have the latest clothes, skincare, hair and grooming products? If anything, I'd say blogs have a positive impact on reducing any pressure men feel to be 'on trend'. The number of blogs (and bloggers) out there help people see a huge range of looks, styles, and trends, helping them feel comfortable with what's right for them. Back when the only 'lifestyle' content came from the traditional magazines, fashion was a lot more set – you have to be wearing this style, you have to buy this brand, etc. That's unravelling now, as bloggers focus (mainly) on what they like, not what the industry tells them they should like.
The vast majority of blogs out there are dedicated to women's health and beauty, do you see that changing with the rise of men's lifestyle blogs? Women do seem to be keener consumers of content related to lifestyle – and this shows with the sheer number of magazines and blogs out there on the subject. Men's lifestyle, on the other hand, is more niche. An (unscientific) count we conducted a little while ago, showed almost a 10/1 ratio of women's lifestyle to men's lifestyle blogs.
That said, I do think men's lifestyle blogs are growing as they're attracting more casual readers – guys who, perhaps, would never have bought the traditional lifestyle magazines, but still want to learn something of the brands, products, and the rest, that are out there.
Do you think men's lifestyle blogs will at some point equal the influence of women's fashion, lifestyle blogs? They're already there, it's just not recognised as a lot of people fail to take into account the different way men and women are influenced. In my experience, women are generally more proactive in learning about new trends and are keen on being at the forefront of the changes in fashion. This is reflected in their purchasing, where they might see a few products on a blog, click through to a brand's site, and purchase them straight away.
Men, on the other hand, are usually more cautious and passive. They might see things they like, but they'll wait to see how trends play out, before making a purchase. In general, they want to fit in, not be seen as wildly different. They're also more interested in making purchases when they need to, not because they feel they have to.
Of course, this is only my opinion – I'm sure a lot of people will disagree!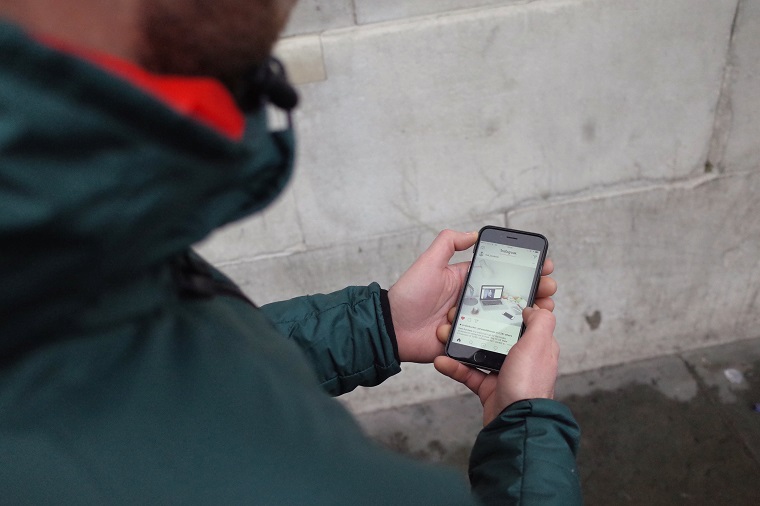 What social platforms do men's life blogs perform best? And why? That's a tough one really. Different social networks suit different bloggers. Some guys have huge followings on Instagram, but this doesn't carry over to – say – Twitter; while some guys have an even following across all channels.
Instagram definitely has the biggest audience for men's lifestyle. It suits the category very well, as visuals are so important. It's also suit's the way the vast majority of people consume content – dipping in quickly for a few seconds and seeing a couple of images, rather than sitting down to read or watch something of any significant length.
What future trends do you think we will see with men's lifestyle blogs? It's small at the moment, but I'm seeing a growing backlash to the world that lifestyle blogging has – in part – become.
Unfortunately, a lot of bloggers have become obsessed with covering brands, products, and services that aren't really relevant to them, obviously in return for money.
Instead of working on creative content, they've essentially become ad platforms and, in doing so, have lost a significant amount of influence – even if their follower numbers have remained the same.
A number of bloggers are retreating from this type of behaviour, focusing back on what blogging was originally about; expressing real opinions on things the blogger has a genuine interest in. The knock on effect is, of course, much better content being produced and far fewer cheesy product ads for brands that audiences aren't really interested in.
What are some of the big men's lifestyle blogs we'll see making a mark in 2017? I'm a bit biased on this one, but my mates Jordan Bunker and Arran Cross produce some of the most considered and creative content going – they'll both do well in 2017, guaranteed. Of course, the established guys, I know very well – like Matthew Pike and The Everyday Man – will keep going strong.
Then, there's a whole range of people out there producing fantastic work. He already has a large audience, but Toni Tran will surely get far more recognition – his creativity is very strong. There's also smaller guys (in terms of followers) out there, like Alex Dunn, who tell a great story with their work and photographers, like Jake Millers, who work with some of the most widely-respected brands you can think of.
Of course, we'll see new people appear in 2017 and go on to great things; particular, those people who grow their audiences organically, based on the merit of their work, rather than those who engage in more dubious practices – but, we can save that for another article.
https://www.vuelio.com/uk/wp-content/uploads/2017/01/Nik-Speller_MensLifestyleBlogger.jpg
447
760
Jake O'Neill
https://www.vuelio.com/uk/wp-content/uploads/2019/09/vuelio-logo.png
Jake O'Neill
2017-01-06 14:04:40
2017-01-06 14:04:40
The rise of men's lifestyle bloggers