Thoughts on beer with Tandleman's Beer Blog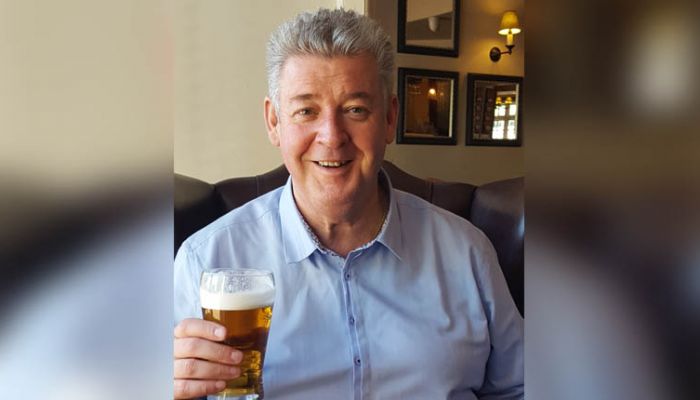 Peter Alexander was recently named one of the top 10 beer bloggers with Tandleman's Beer Blog. Created back in 2007, Tandleman's Beer Blog covers Peter's love of the beer industry and pubs, especially those in the North West. A local CAMRA chairman and activist, as well as an experienced beer writer, Peter has a wealth of knowledge and experience that he shares with a loyal and engaged readership.
We caught up with Peter who told us about his favourite beer, the future of pubs and how he works best with PRs and brands.
How has your blog changed from when you first started?
Less frequent and now based on observations about the trade and pubs rather than 'What I drank where'.
What's your favourite ale?
Ah. Too many to say really, but if something is on the bar which is around 4%, pale, clean tasting, properly cask-conditioned and with a good dose of hops, I'll be happy. I am fond of a really good bitter stout too.
What's the best brewery?
I'm very fond of my local brewery JW Lees. Good solid beers and lovely people.
Where's your favourite pub?
My local, the Tandle Hill Tavern in Middleton. It's where I meet my friends. I know everyone, and they know me.
Are pubs in danger of dying out?
No. But they are changing and not always for the better. While there may well be fewer and they may be different, plenty will remain. Pubs have always changed with the times though, so perhaps no need to worry.
If you were running a dream pub, what would you have on draft?
Brewsmith Pale, Holden's Bitter, Porterhouse Wrasslers 4X stout, Pilsner Urquell and (my guilty secret) Hoegaarden. And one ever changing beer depending on demand and time of year.
What one thing should PRs know before contacting you?
Like most people I need a little advance warning. No point in contacting me the day before you ask me to do something or go somewhere.
What are the best collaborations you've worked on?
I've brewed stouts with Allgates and Rammy Craft Brewery. Both were bloody good beers which deserved a bigger audience.
Do you think bloggers need their own association?
No. Blogging has thankfully become diverse and the reasons for doing it vary so much. We have the internet to bind us together.
What other blogs do you read?
Most. Favourites though are The Pub Curmudgeon, Shut up about Barclay Perkins, Retired Martin and anything written by Matt Curtis.
https://www.vuelio.com/uk/wp-content/uploads/2018/10/Peter-Alexander.jpg
430
760
Holly Hodges
https://www.vuelio.com/uk/wp-content/uploads/2019/09/vuelio-logo.png
Holly Hodges
2018-10-02 14:38:58
2018-10-02 14:38:58
Thoughts on beer with Tandleman's Beer Blog