Travel PR spotlight: Anne Pedersen, ATOUT FRANCE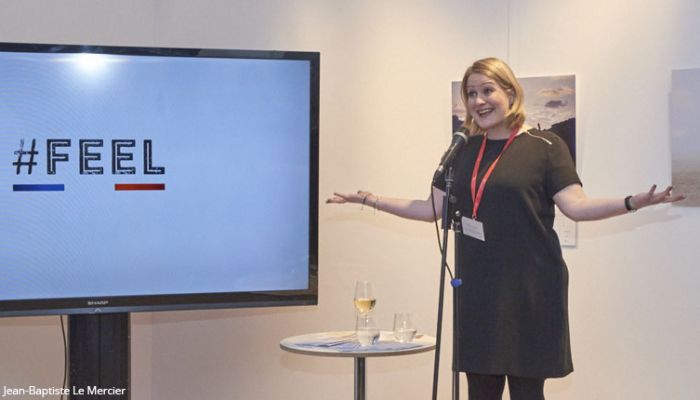 Anne Pedersen is the head of public relations at Atout France, the French national tourist office in the UK. Responsible for a huge variety of PR functions at Atout France, including media outreach, pitching stories, budgeting, team management and attending meetings with journalists and bloggers, Anne has a wealth of experience in travel PR.
We spoke to Anne about her current role, how travel PR has changed, the best way to work with 'influencers' and her advice for people starting in PR.
Can you tell us about your background up to your current role?
Hospitality and tourism through and through.
I started off studying hotel management in Switzerland and then worked on the operational side in 5-star hotels in Brussels and Munich. I then continued my studies in the UK where I did a Masters in Tourism Planning and Development. After that it was time to tick 'doing a ski season' off my bucket list and during my season I managed a small club hotel for the UK tour operator Neilson in the Austrian Alps.
Neilson was part of the bigger Thomas Cook family which brought me back to the UK and a stint at one of the Villa companies of Thomas Cook – JMC.
I then made the switch to tourist boards and got a job with Switzerland Tourism. I worked in a great team and varied role that changed throughout the years I was there. I started off working in marketing and account management moving on to mainly PR. I gradually got more and more PR-focused which also prompted me to do a Professional PR Diploma with the CIPR which was hugely beneficial to my work and future.
This all led to my current position of Head of PR at Atout France.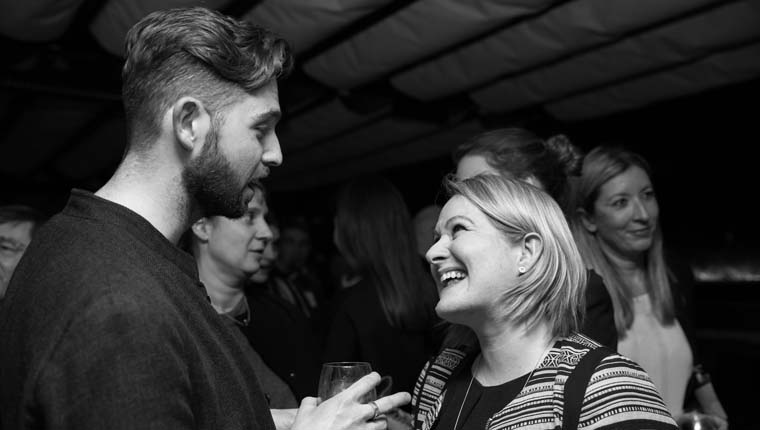 What does your day to day consist of?
No day is the same and they somehow fly by!
The day always starts by going through the press cuttings and newspapers. Of course there is a great deal of email management involved, but I do everything from dealing with media enquiries from all types of media, pitching stories, planning press trips and events and dealing with our many French partners, to proposal writing, strategy writing, budgets, team management, meetings(!), and then of course attending events and meetings with journalists and bloggers. Your network of contacts is everything, from media and bloggers to PR agencies and counterparts at other tourist boards.
One of the greatest perks is that I get to go to France quite a lot, especially on press trips. And for that, France is pretty good! You have amazing cities, coastlines with great beaches and of course the mountains! I love skiing, so the winter press trips are always a highlight. And do I need to mention the food and wine…?!
What are the biggest changes to travel PR you've seen over time?
I think one of them is definitely the shift from print media towards online media, and the emergence of bloggers and social media influencers. As print media circulations are generally in decline, and with printed travel sections seemingly shrinking, we need to find other platforms to distribute our news, stories and features. The competition for travel features is rife; hence you need to know the media, what types of stories editors will go for, and how to go about the pitching process. Then your network comes into play.
The huge advantage of online media is of course that the lead-in time is much shorter and we can therefore more easily feature last-minute stories and news.
The rise of bloggers and social media influencers has also brought new channels and platforms for us to distribute and create content. Influencers/content creators are still new kids on the media scene and it seems that, as with any new product, a lot is still trial and error and learning by doing.
One of the key changes, especially with the influencers, is that we can now reach specific target markets via different distribution channels, i.e. we are much more likely to reach millennials via social media than via the printed travel section of newspapers. This requires us to tailor our press content and pitching process accordingly, and understand the requirements of each of the media (new and old) in order to succeed in getting the coverage and results.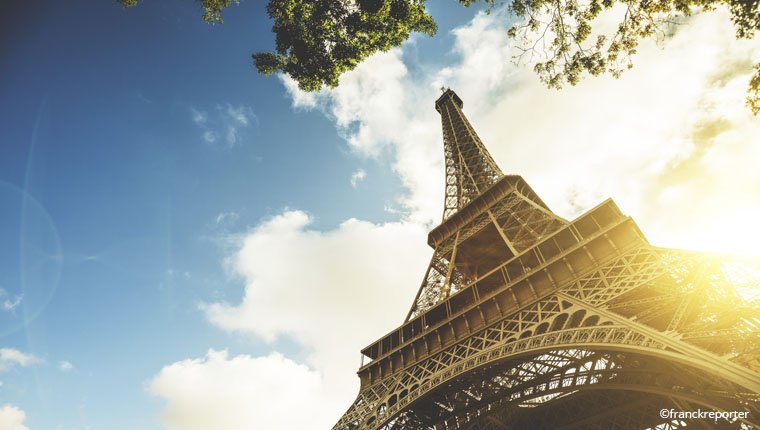 You work a lot with bloggers – what criteria do you look for when selecting collaborators?
There are so many things to look out for, but the most important is whether or not the blogger matches your brand, both visually and in terms of content. Bloggers often straddle the PR and marketing department and it's also internally important that we find bloggers that can meet department needs and objectives, in terms of content creation, quality of output and defined deliverables.
Then there's also the decision of whether you go micro or macro, which again depends on the nature of your campaign, the objectives and of course the budget. The engagement rate is, in most cases, one of the key things we consider when selecting collaborators.
It's a laborious process to spot the fakes, weed out those with the bought followers, assess the engagement – is there any use of robots? – and vet each blogger/account. It's rather time-consuming, but crucial.
What are your dos and don'ts for bloggers?
Understand your client! As much as we, as an organisation, choose and match the bloggers with our brand, bloggers should also understand who they are pitching to and working with.
There is a huge difference between working with a large commercial travel company and a tourist board, which is normally partly or entirely government-funded. There's also a difference between approaching in-house PRs or agencies, so you should demonstrate that you know the difference – understanding the set-up when pitching always gives you a headstart.
Make sure you set aside time to meet PRs face to face – many bloggers choose to reside outside the UK for economic reasons which makes sense, but building a relationship with PRs is essential for future collaboration and I always believe they are best done face to face.
Work on your SEO ranking – we often see the blog or video channel as the core of the work and the social media channels are distribution channels to drive traffic towards the blog. Make sure your blog is well written – and fact check!
Be professional – essentially as you are now competing with other media agencies. Produce high-quality media kits and deliverables and accurate reporting. Basically, make it easy for us to work with you!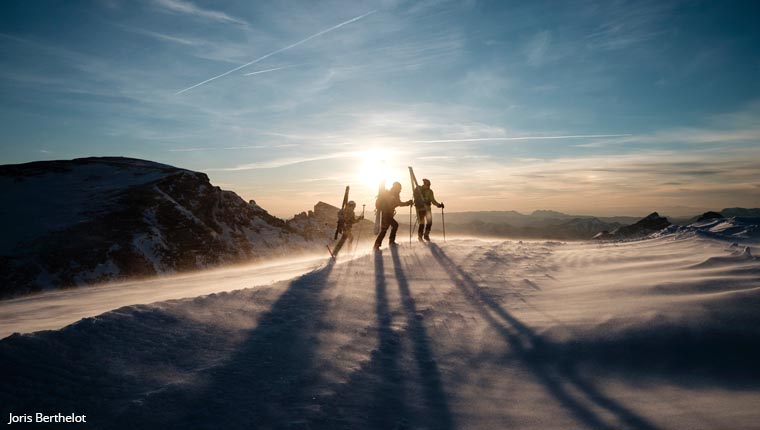 Can you give an example of a good collaboration you've recently had?
We have worked with Hand Luggage Only on a few occasions and for various partners – hotels, destinations and products, and each time it's worked very well in terms of content created, likes/shares achieved and engagement.
I've also had the pleasure of working with the hugely talented Paperboyo for a few years now. He is only present on Instagram, however the quality and originality of his posts are just so strong and he always achieves a strong engagement with his followers. Our partners really love his work.
How important for your return are traditional media channels and relations compared with new ones?
They are both very important to us. Traditional media is still the favourite, in particular with our partners, and it's what most of our work output and campaigns are geared towards. By traditional media we also consider the online content for publications that appear in both print and online – and then of course any broadcast opportunities.
But, as mentioned earlier, we have to also keep a close eye on the development of the media landscape, the competition and how we can secure coverage and content through new channels. Understanding your identified target markets and how to reach them is of course also key to determine which media is the best to communicate with and secure the desired return.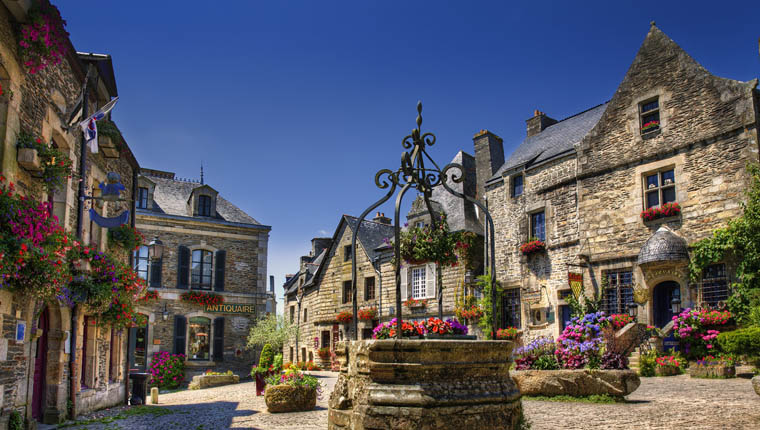 What's the best destination in the world?
I think that's going to be an obvious answer – France of course!
It's an incredibly varied destination and really has something for everyone, in terms of landscapes, holiday types, interests and budget – and it seems to appeal to a lot of international visitors as we are the most popular destination in the world with around 87 million visiting each a year!  The fact that it's just a hop and a skip from the UK and incredibly well connected is another big plus.
How important is imagery to your campaigns?
As we are promoting a destination, imagery is crucial! Promoting a tourist destination is an intangible product, hence strong imagery and video are a key component in us promoting and telling the stories of France.
As an organisation, aside from developing, defining and monitoring the overall tourism product in France, we are focused on raising awareness, image building and brand development – so visual content is one of the strongest tools for our marketing and PR campaigns. Hence blogs, Instagram and YouTube are brilliant platforms for us to include in them. Video is set to increase in importance too, so this is something we'll turn our attention to and include in our communication mix.
What advice would you give someone looking to get into PR?
Be passionate about your product! That will then come across genuinely, and the battle is already half won. I absolutely love the travel industry and have always known this was the industry for me. I went rather targeted about working in the industry, but didn't necessarily know when starting out that PR was going to be the main focus. I'm a people person and rather sociable – I like chatting, which made it easier getting into PR!
But the biggest piece of advice is to build a network as soon as you can, as much with the media as with fellow suppliers – you never know who you may need.
Common sense always helps too.
And finally, don't put any limitations on where you think you can go. I am Danish, working for the French, in the UK, with a history of working for other countries, after all!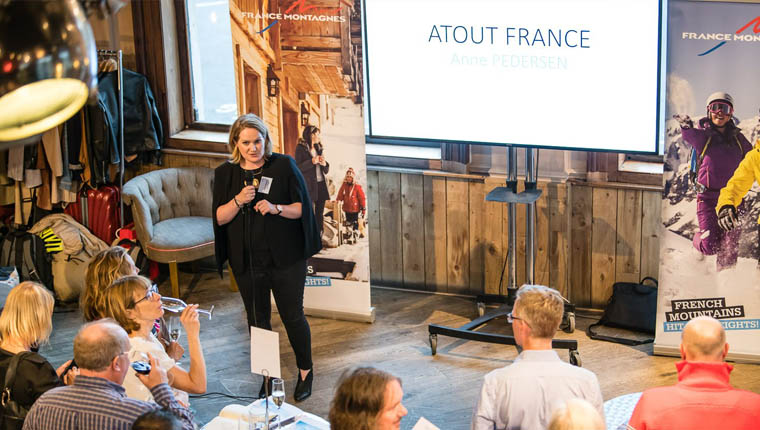 https://www.vuelio.com/uk/wp-content/uploads/2018/10/Anne-Pedersen-1.jpg
430
760
Jake O'Neill
https://www.vuelio.com/uk/wp-content/uploads/2019/09/vuelio-logo.png
Jake O'Neill
2018-10-24 07:30:40
2018-10-24 13:55:31
Travel PR spotlight: Anne Pedersen, ATOUT FRANCE