School's off, sun's out, work's slow and Facebook is brimming with smug travel updates (down to photos of the last eaten meal), because it's that time of the year when Britain is on summer holiday. The start of this week, in fact, marked the busiest travel period for the UK, with 4.9m people estimated to have set off on their break on Monday, 12 August…leaving you dear reader, and I to this blog post.
Behind the scenic scenes though there are some comparable trends emerging within the online travel market indicative of our times, that have been brought to light by an in-depth analysis conducted last year by Stickyeyes, an international digital marketing agency. 
Here is a look at highlights from the 'UK Online Travel and Tourism' market intelligence report (to request a copy of the report,  please click here)
Never too homesick – The financial crisis of 2008 has made the 'staycation' trend a key feature of UK travel and tourism landscape, facilitating the growth of search impression volume in key markets such as cottage holidays, coach holidays, as well as short and city breaks.  The report found that since 2009 the number of domestic holidays has increased from an average of 53.86% between 2006 to 2008, to 61.31% meaning that for every ten holidays taken, six are domestic.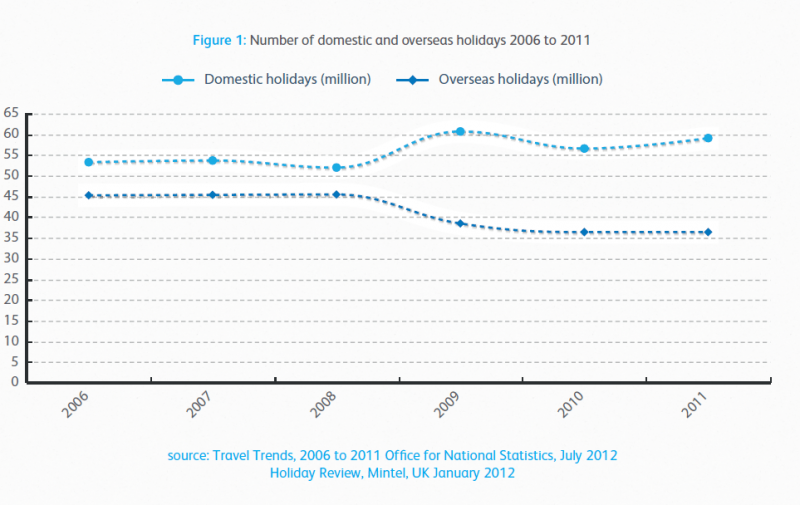 What we are searching for – Airline operators lead the market in terms of overall brand search impression volume with 39.90%, followed by hotels with 21.36%. Regarding the volume of brand search impression, EasyJet leads the flights sub-vertical, with Premier Inn heading hotels, Expedia tops the table for travel aggregators, while TUI dominates traditional high street travel agents via their First Choice and Thomson brands.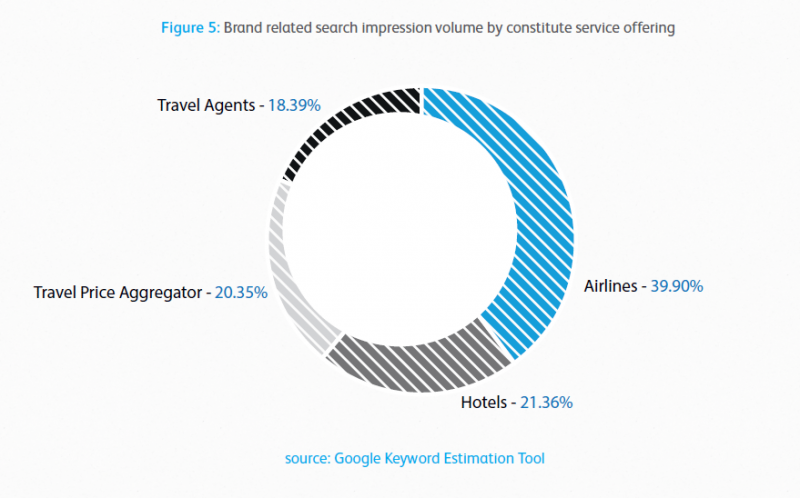 We want cheap(er) breaks – The most lucrative generic keywords are cheap flights, cheap holidays, holidays and low cost holidays with a collective 70.75% search.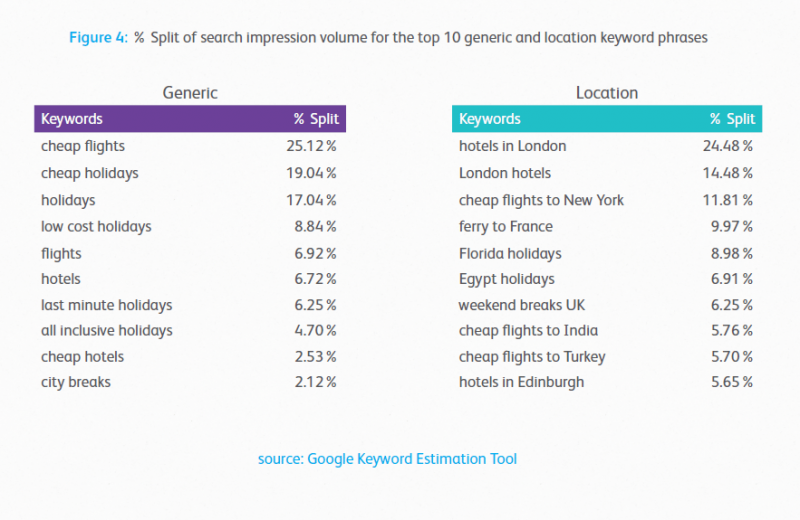 Social media momentum – Social media is a key channel for many of the travel and tourism brands, as it allows them to distribute their content as widely as possible, so they are able to reach customers at every stage in the purchase cycle. Four brands within the report's social score card (Virgin Atlantic, Thomson, Thomas Cook and EasyJet) have managed to strike a good balance between marrying up repeated discussion with positive sentiment.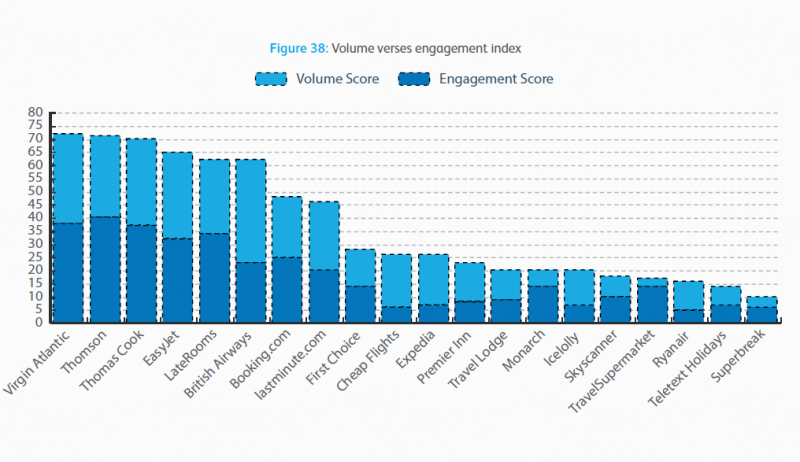 Social butterflies – Virgin Atlantic leads the social score card index; however, this is only marginally ahead of both Thomson and Thomas Cook. This is indicative of the fact that all these brands are deploying a well co-ordinated social media strategy and all view the channel as a key part of their online activity.
British Airways and Thomas Cook have the strongest Facebook and Twitter presence in which they have the largest audience that is both consistently and positively engaged.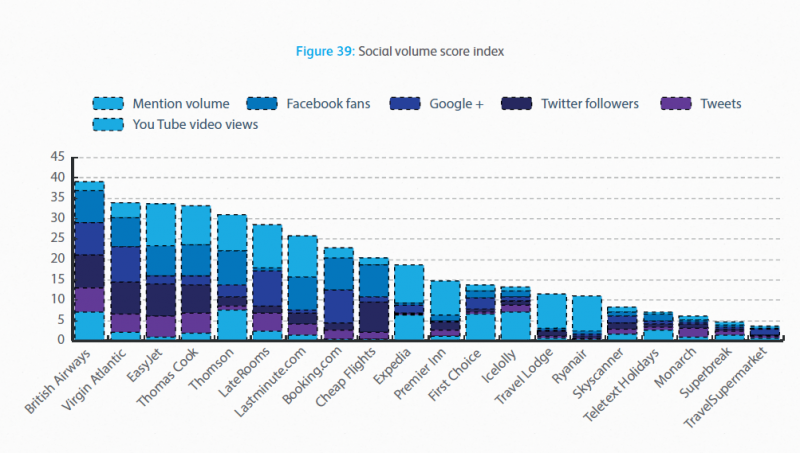 Priyanka Dayal
https://www.vuelio.com/uk/wp-content/uploads/2023/09/vuelio-logo-200px.png
Priyanka Dayal
2013-08-14 09:39:48
2013-08-14 09:39:48
Travel trends