Vuelio at the Communications Conference 2018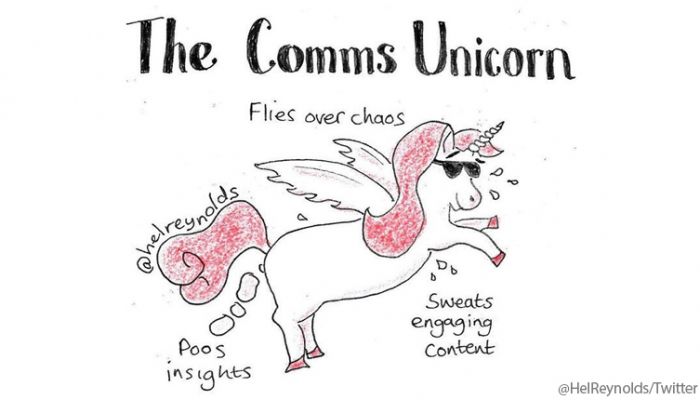 #CommsConf18 took place on Tuesday, kicking off the NHS Confederation's annual conference and exhibition. The very best of internal and external communicators came together in Manchester to listen to, learn and share the latest thoughts on health comms and best practice for the future. Vuelio was delighted to join the Communications Conference 2018, and hear from some of the leading experts in health comms.
Host Helen Reynolds, from Social For The People and of Comms Cartoons fame, presented The Comms Unicorn, which 'poos insights', 'flies over chaos', 'sweats engaging content' and delights the NHS comms crowd.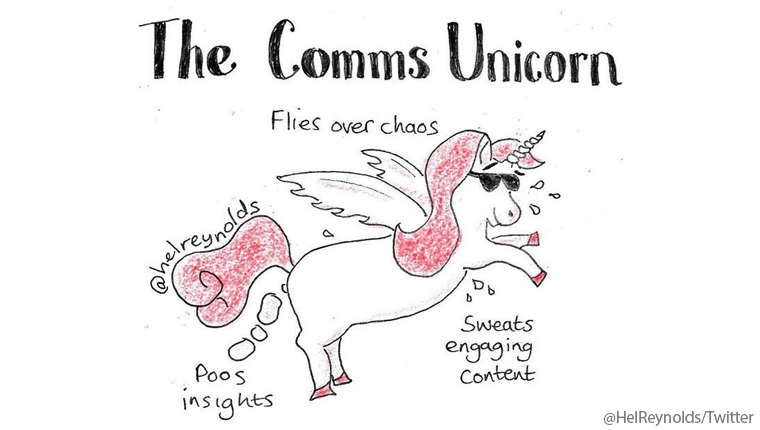 She also created cartoons for each speaker, including the This Girl Can campaign lead Kate Dale, comms2point0's Dan Slee and CIPR president Sarah Hall.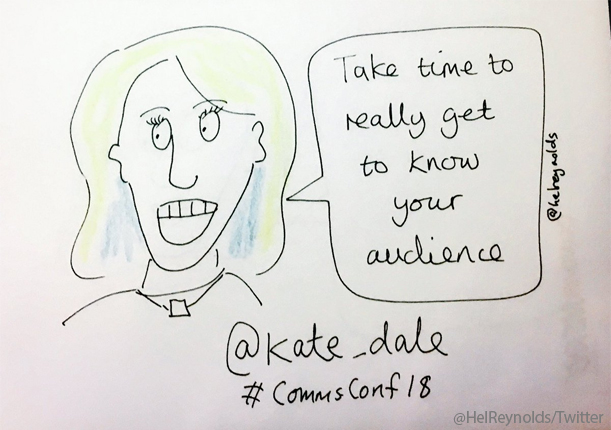 The This Girl Can campaign is known for its inspirational tv spots and advertising, but Kate was able to lift the curtain to give a behind-the-scenes look at how the campaign was put together, the challenges they faced and the difference they've made to women's sports participation.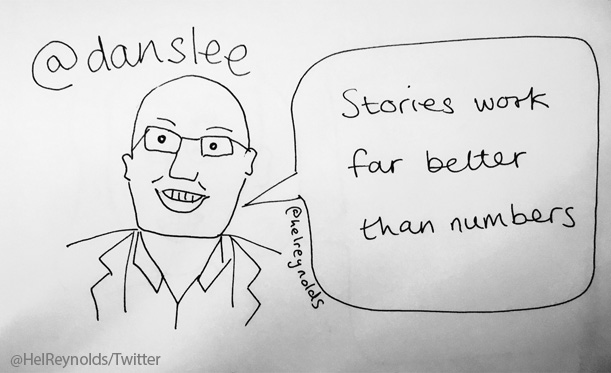 Dan Slee is always a favourite among comms audiences, and #CommsConf18 was no different. Using a variety of examples, Dan was refreshingly honest about digital comms: only use it when it's appropriate and genuinely the best option, don't just focus on Twitter and make sure you're engaging with your audience, not just broadcasting.
He also highlighted this incredible thread from Rochdale Council responding to a 'dig' at the town.
CIPR President, Sarah Hall, has just released #FuturePRoof edition three, titled 'The NHS at 70 with Lessons for the Wider PR Community', making her an obvious choice for #CommsConf18. As ever, Sarah advocated best practice and the need for comms at all levels for the NHS to thrive. With 25 experts backing her up, it's hard to disagree that comms is vital for the health service's future.
As you'd expect, there was a lot of chat across social media for #CommsConf18, which we've gathered together in this Vuelio Canvas. To see the full Canvas, click here or on the image below.
If you'd like to make your won Canvas, and show off your coverage, share visual link or replace boring slides, get in touch.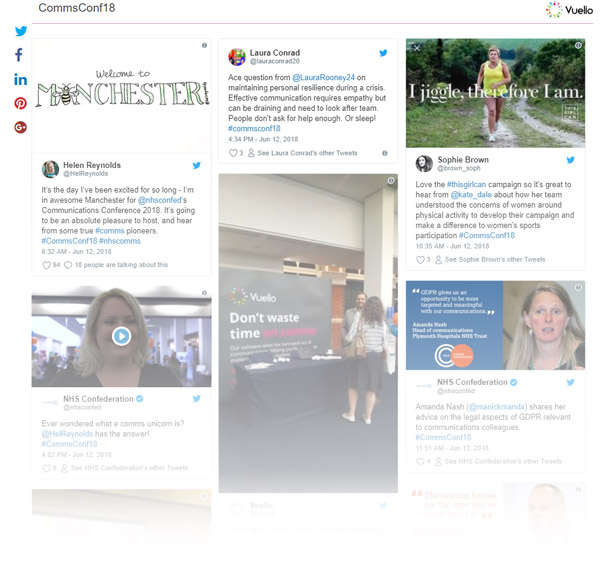 https://www.vuelio.com/uk/wp-content/uploads/2018/06/The-Comms-Unicorn.jpg
430
760
Jake O'Neill
https://www.vuelio.com/uk/wp-content/uploads/2019/09/vuelio-logo.png
Jake O'Neill
2018-06-14 14:37:30
2018-06-14 14:54:27
Vuelio at the Communications Conference 2018