Weekly Comms News Round Up 09/01/2014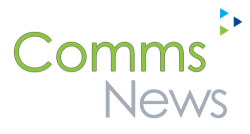 The new year kicked off with a fresh security breach when Snapchat revealed that 4.6 million of its users' data and phone numbers had been downloaded by hackers. The launch of Huffington Post's new publication, World Post, which will include editorial contributions from the world leaders has made headlines today. In other news, the Guardian website appeared to be temporarily blocked in China this week.
Here's my pick of top comms stories from the beginning of January curated via @CisionUK.
Arianna Huffington announces launch of World Post news website by @dominicru via the Guardian
The 1% are about to get their own publication. The digital media titan Arianna Huffington and the billionaire investor Nicolas Berggruen on Wednesday announced the launch of World Post, a comment and news website that looks set to become a platform for some of the most powerful people on the planet.
Guardian website unblocked in China after users reported access was denied by @taniabranigan via the Guardian
Access to the Guardian website in China appeared to have been restored on Thursday afternoon, after users reported it partially blocked the previous day.
The website greatfire.org, which tracks censorship, said the Guardian had first become inaccessible on Tuesday and multiple attempts to access the site from various browsers, devices and locations in China had failed, though some users said they had managed to reach it. The Guardian mobile and iPad apps appeared unaffected by the problems.
Snapchat to release updated app after hack via The BBC  
Snapchat said it will release an updated version of its app after hackers downloaded usernames and phone numbers for 4.6 million accounts.
It said the update will allow users to opt out of appearing in its feature, Find Friends, after they have verified their phone number.
Twitter co-founder Biz Stone explains the surprising goal of his new company, Jelly by @ferenstein via TechCrunch
Twitter Co-Founder Biz Stone revealed his top-secret new startup Jelly, a mobile app that enables users to ask short questions of their social network through pictures. For instance, Stone snapped a photo of an art piece in San Francisco, asked his network what it was, and got a few dozen answers.
Since this morning's announcement, there's been a swirl of confusion and criticism about Jelly, especially because it seemed odd to limit an information utility to short questions within one's own relatively small social network.
10 digital trends for journalists to track in 2014 by @abigailedge via journalism.co.uk
Industry experts from the BBC, CNN, ITV News, Trinity Mirror and The Washington Post share their predictions for the key trends in digital journalism this year. The 10 key trends they identified include short-form video, private social media, drone journalism, responsive design and new apps and devices.
Kirsti Kauronen
https://www.vuelio.com/uk/wp-content/uploads/2023/09/vuelio-logo-200px.png
Kirsti Kauronen
2014-01-09 15:37:19
2014-01-09 15:37:19
Weekly Comms News Round Up 09/01/2014