Weekly Comms News Round Up 19/02/2014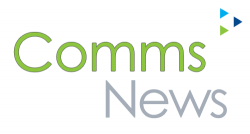 This week's comms news round up comes a day early but here are the most interesting stories from the past week including the controversy surrounding Mastercard's Brit Awards sponsorship, Facebook's new custom gender options as well as LinkedIn's decision to open its publishing tools to all users. All news curated via @CisionUK.
Journalists seeking accreditation for Brit Awards asked to agree coverage of sponsor Mastercard by @Domponsford via Press Gazette
A PR company representing MasterCard, who are a major sponsor for tonight's Brit Awards for pop music appear to be asking journalists to guarantee coverage of their client as the price of attending. 
Before providing journalists with accreditation to attend the event House PR has asked journalists to agree to a number of requests about the coverage they will give it.
They have even gone as far as to draft Twitter messages which they would like journalists to send out – and asked that they include a mention of the marketing campaign #PricelessSurprises and @MasterCardUK.
LinkedIn Opens Publishing Power to All Users by @KurtWagner8 via Mashable
LinkedIn expanded its publishing platform on Wednesday to allow all users the opportunity to write and share longform posts to their LinkedIn profile.
The network has long offered this publishing power to a hand-selected group of industry leaders, known as LinkedIn Influencers, but now all of the platform's members can publish work to their profile. The influencer posts do well, says LinkedIn's Head of Content Products Ryan Roslansky, generating nearly 31,000 views and more than 80 comments on average.
Reader's Digest sold for £1 by @marksweney via the Guardian
Reader's Digest has been sold for just £1 to Mike Luckwell, whose previous major investments have included Bob the Builder creator HIT Entertainment and WPP.
Jon Moulton's private equity company, Better Capital, has offloaded Reader's Digest UK – the waiting room staple that was once the biggest selling magazine in the world – after investing tens of millions of pounds into trying to rejuvenate the struggling business.
Facebook allows users to customise gender via The BBC News
Facebook has announced that it will allow users to customise their gender, after consulting on the subject with gay and transgender advocacy groups.
The 50-odd options, which include "bi-gender", "transgender", "androgynous" and "transsexual", will allow people "to express themselves in an authentic way", Facebook said in a post. Users can also choose whether to be referred to as "he", "she" or "they".
Thousands hit in Tesco.com attack by Mark Ward via The BBC News
Tesco has deactivated some customers' net accounts after their login names and passwords were shared online.
The list of more than 2,000 Tesco.com accounts was posted to a popular text-sharing site earlier on Thursday. The supermarket giant said the data had been compiled by hackers using details stolen from other sites.
GNM launches branded content division Guardian Labs by @marksweney via the Guardian
The publisher of the Guardian has launched branded content division Guardian Labs, striking a £1m-plus deal with Unilever to push a sustainable living marketing message.
The division is being set up to operate like an agency within Guardian News & Media, publisher of the Guardian, Observer and guardian.com. Guardian Labs aims to work with companies to create marketing campaigns that go beyond buying advertising space online or in the newspaper.
This could include campaigns that integrate brand messages with multi-media editorial content – and other forms of native advertising.
Twitter launches redesign: what's changed and what's new? by @smurraymorris via The Independent
Twitter is currently rolling out a redesigned web version of the service. The social media network announced the changes on Twitter, tweeting "We're now rolling out a refreshed twitter.com reflecting the look & feel of our iOS & Android apps," on Monday.
The redesign looks cleaner, with tweets appearing on a white background. The upper navigation bar has changed from black to white, with the navigation icons looking more similar to those that appear on iOS and Android. The icons that have been redesigned include the Direct Message icon, the button to view your own profile has also changed, as well as the button to write new tweets.
Kirsti Kauronen
https://www.vuelio.com/uk/wp-content/uploads/2023/09/vuelio-logo-200px.png
Kirsti Kauronen
2014-02-19 16:05:01
2014-02-19 16:05:01
Weekly Comms News Round Up 19/02/2014