What tactics do the world's top brands use on Facebook?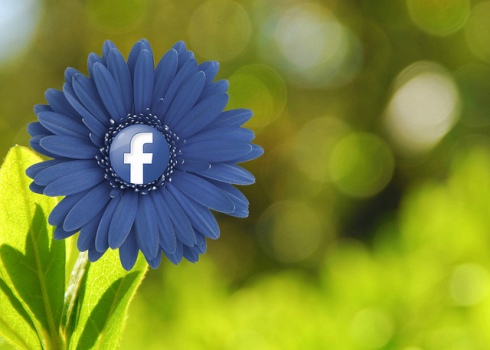 Photo Credit: photo by HTSABO
Like it or not, Facebook boasts over 1.35 billion monthly active users, 1.12 billion of which are active on mobile devices with 864 million users logging in to it daily, finds the latest Facebook Network Study by Simply Measured.  It should therefore come as no surprise that brand marketers have come to depend on the networking platform as a key component of their communication strategy.
The Study, based on data from Q3 2014, corroborates the fact that even the world's top brands wouldn't risk giving the networking giant a miss with 97% of the Interbrand 2014 Top 100 Brands present on it and 77% successfully so, with audiences of greater than a million fans.
While the content, tone and approach used undoubtedly differ with each company, some key usage patterns emerging from the Study serves as a valuable lesson for brand marketers looking to up their game on Facebook. They include:
Regular posts are key to brand success. 65% of brands post five time per week or more.
Photos are the most successful content type, accounting for 77% of all post engagement, but links are being used more regularly than in the past.
Short post copy is the standard. The average brand post contains between 75 and 175 characters.
65% of top brands post an average of five times per week or more. (MTV is the most frequent poster, and averaged 150 posts per week in Q3 2014.)
There is ample opportunity to grow an audience on Facebook. 77% of brands on the Interbrand list have more than 1 million fans.
Since Q2 2013, the use of links has grown from 13% to 27% of all brand posts, and from 1% to 16% of total brand post engagement.
The top five brands by audience are Facebook, Coca-Cola, MTV, Disney, and McDonalds. Combined, these brands make up almost 400 million of the 1.1 billion Interbrand fans.
Are there any other Facebook tactics that have worked for you? Let us know in the comment box below. 
https://www.vuelio.com/uk/wp-content/uploads/2015/08/FB-Flower.jpg
350
490
Priyanka Dayal
https://www.vuelio.com/uk/wp-content/uploads/2019/09/vuelio-logo.png
Priyanka Dayal
2015-08-11 16:05:33
2018-01-25 09:27:45
What tactics do the world's top brands use on Facebook?